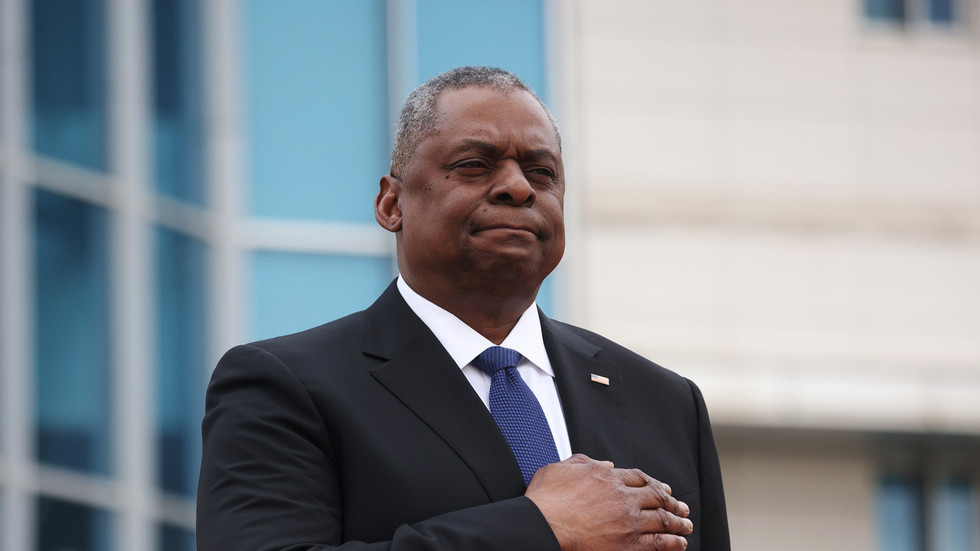 Lloyd Austin arrived in Baghdad on an unannounced visit
US Defense Secretary Lloyd Austin landed in Baghdad on Tuesday on an unannounced visit to Iraq. He became the highest-ranking Cabinet member of the Biden administration ever to visit the country.
The defense secretary tweeted that his trip aims to reaffirm the strategic partnership between the US and Iraq and lead to a more "secure, stable and sovereign" Iraq. According to Reuters, Austin's visit was kept secret until he landed due to security concerns. The secretary is currently on a multi-national tour of the region.
Austin's visit comes just two weeks before the 20th anniversary of the US invasion of Iraq that ousted the country's leader Saddam Hussein and sparked two decades of brutal fighting. The 2003 invasion killed between 180,000 and 210,000 civilians, according to the Iraq Body Count Project, while instability caused by the overthrow of the Iraqi government and the withdrawal of US forces in 2011 ultimately led to the 'rise of the Islamic State. ISIS and ISIL.
US troops returned to the country in 2014 at the request of the Iraqi government to fight ISIS. However, after the terrorist group was mostly suppressed, the US decided to keep 2,500 of its troops stationed in Iraq and 900 in Syria.
This is despite the Iraqi parliament voting to expel all foreign troops following the US assassination of Iranian General Qassem Soleimani in January 2020. Then-Secretary of State Mike Pompeo insisted at the time that the Iraqi people he wanted the US to stay on its soil, and that Washington "will continue to do all the things we need to do to keep America safe."
Read more
Top US general visits troops in Syria
According to Reuters, citing an unnamed US Defense official, Austin is expected to tell the Iraqi government during his visit that the US remains committed to maintaining the presence of its forces in the country. "But it's not just about the military instrument. The United States is very interested in a strategic partnership with the government of Iraq," he said.
Before his trip to Baghdad, Austin also met with Jordan's King Abdullah II in that country's capital, Amman. There, he warned that "unthinkable" military ties are developing between Russia and Iran, and assured regional allies that Washington remains committed to the Middle East "for the long term."
The defense secretary is also expected to visit US allies Egypt and Israel, where he also plans to raise Washington's concerns about Iran's ties to Russia, as well as China's growing interest in the region .