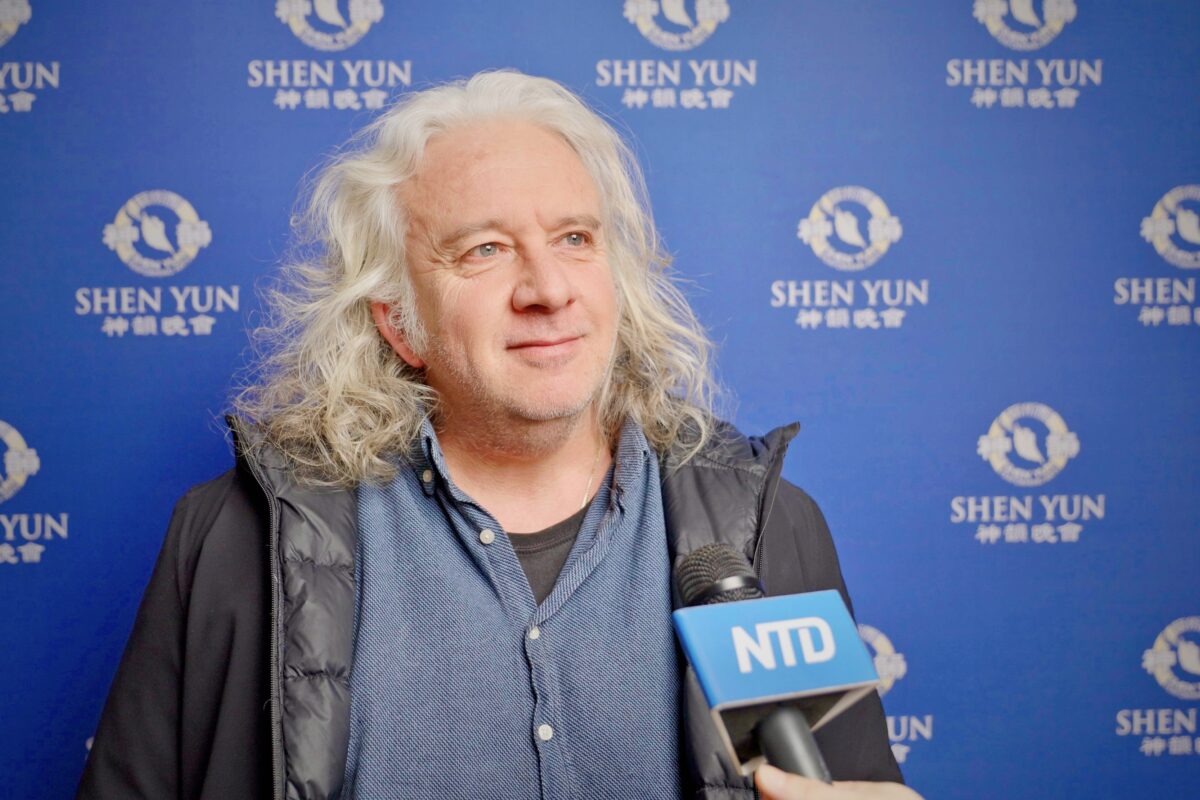 SAN SEBASTIAN, Spain—Few works of art can be called a masterpiece. It takes heart and dedication to the finest details to achieve it. Shen Yun Performing Arts has been putting such perfection to practice every time it graces the stage, according to audiences around the world.
"I recommend the show because it is a masterpiece, it is a marvel both musically and in dance," said Óscar Terol, an author, comedian, writer, and musician.
Shen Yun is based in New York and its mission is to revive 5,000 years of Chinese civilization—a China before communism.
"Aesthetically it is beautiful, and then it is a show that tells things of history and tells things of today and warns us of the dangers that we will run into," said Mr. Terol.
Chinese civilization is one of the oldest on earth. Shen Yun uses Chinese history and literature as inspiration for the all-new production that it puts on yearly.
"It shows us that culture, ancestral wisdom has nothing to do with [communist] ideology and is the heritage of humanity. In this case of the Chinese people, regardless of the current circumstances that are being lived, it is powerful history and culture, which is a legacy for the people," said Mr. Terol.
Shen Yun uses beautiful dance and music to remind audiences that no matter the current trend, traditional culture should be upheld.
"I think it's important for people to see [Shen Yun] because above ideologies and above governments, above walls, above borders, are people and culture," said Mr. Terol.
"In culture, there are pearls of wisdom that are good for all people and I think that culture unites all people," he added.
Mr. Terol commended Shen Yun for speaking the truth about present-day China. Although Shen Yun is reminding everyone of the power of the divine and goodness, it is unable to perform in China.
"It unites me to our human quality of connecting with the divine. I think it is an important message within the show that is brave in that aspect. I am already tired of veils and make-ups and I think that you have to speak things the way you have to speak, and whoever wants to express it has to express it clearly," said Mr. Terol.
Some of the dances address serious issues but there is always a message of hope and a happy ending. The divine will always lend a hand to those with a pure heart.
"It also gives a message of hope, so I think it's a show that is healing for the human soul," said Mr. Terol.
Reporting by NTD and Maria Han.
The Epoch Times is a proud sponsor of Shen Yun Performing Arts. We have covered audience reactions since Shen Yun's inception in 2006.