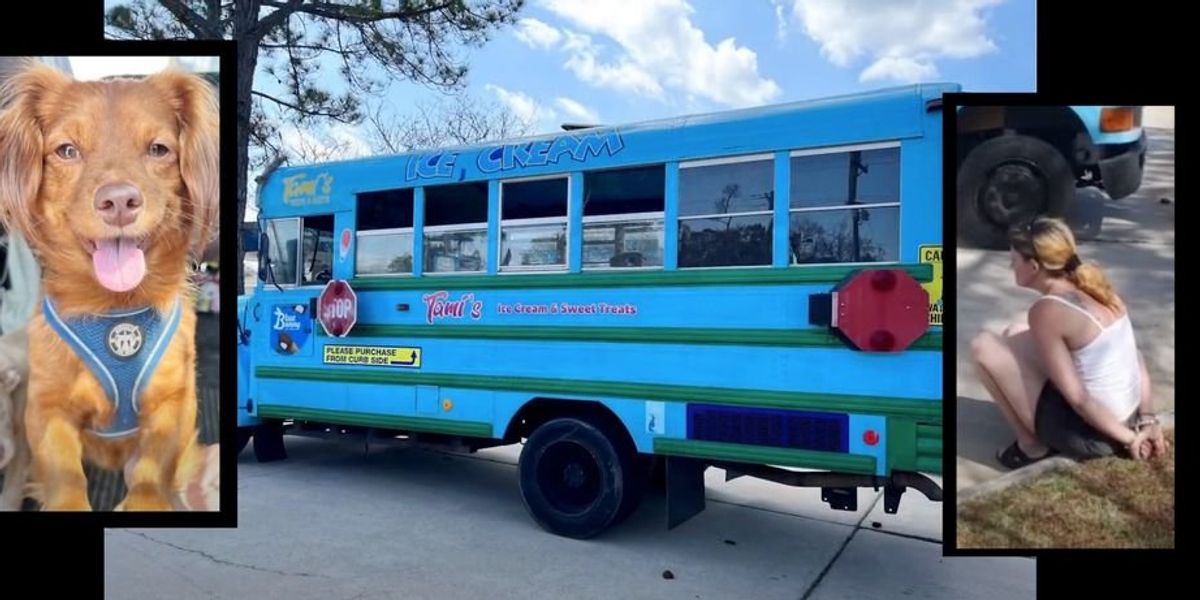 A Louisiana police department said they were tipped off that illegal drugs were being sold from a blue school bus driving like an ice cream truck.
"While ice cream is a treat to eat on a hot day, the last thing anyone wants around their ice cream is methamphetamine. Unfortunately, 'meth' was the exact substance found inside a truck of local ice cream", can be read in a statement. Slidell Police Department Facebook.
The statement says police noticed the blue ice cream truck had an expired license plate and no brake lights around 11:30 a.m. Tuesday. They had also previously received information that the owner was allegedly using methamphetamine and selling it from the ice cream truck.
When they stopped the bus at the Old Spanish Trail, they conducted a search and found methamphetamine and other drug paraphernalia, along with melted ice cream in the freezer.
Police seized the "Tami's Ice Cream & Sweet Treats" truck and arrested the owner, Tamisha Morin, 42, for drug possession and numerous traffic violations. He also had an outstanding warrant, police said.
In addition to the meth, they found puppies in the vehicle and took them to Slidell Animal Control. Morin was booked into the Slidell City Jail.
Police said they had no reason to believe either child was exposed to drugs, as the ice cream truck had been out of service for several months.
"As always, keeping children safe is a top priority for the Slidell Police Department," the post said. "Not only were more dangerous substances removed from the streets of Slidell, but this case also ended an operation that could have affected the health and safety of many children."
Slidell is a city of about 29,000 people in the eastern part of Louisiana. The city had previously made headlines after a woman saw an alligator bite her 71-year-old husband's arm after Hurricane Ida in 2021.
Here's a local news story about the Meth Puppies Ice Cream Truck:
Ice cream and meth are sold on a blue school bus, police say www.youtube.com
Do you like Blaze News? Bypass the censors, sign up for our newsletters and get stories like this straight to your inbox. Register here!