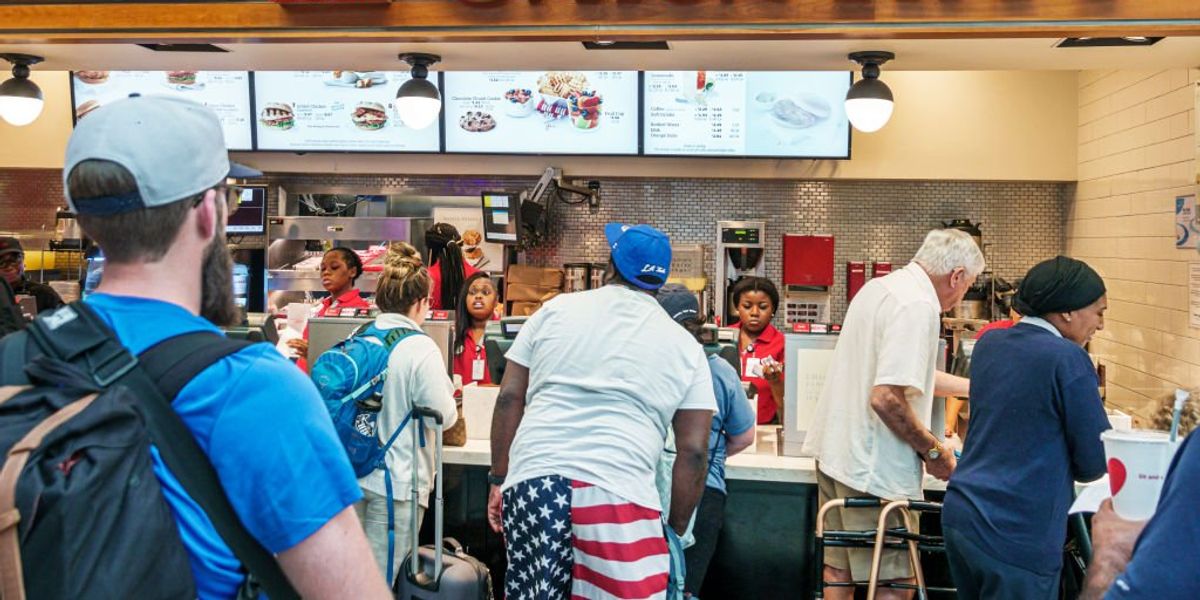 A Chick-fil-A in Pennsylvania is banning lone customers under the age of 16 after unaccompanied youths repeatedly abused the restaurant's property, customers and employees, according to a statement on the location's Facebook page.
"To dine in our restaurant, anyone under the age of 16 must be accompanied by an adult," says the statement, which explains in detail why the decision was made, which they "considered very, very much."
"We want to provide a comfortable and safe environment for our guests and our staff, as well as protect our building. Therefore, we cannot allow this to continue," the statement also said.
The Chick-fil-A restaurant in Royersford, Pennsylvania, began its statement by saying that they "love being a community restaurant and serving customers of all ages," but that current issues with unaccompanied youth engaging in unacceptable behavior in the restaurant had forced them into a corner.
"Children and teenagers are learning to navigate the world unsupervised and often push boundaries. We simply cannot let them push those boundaries in our restaurant," the statement concluded, thanking customers for their understanding and encouraging parents to talk to them. their children on the subject.
The "unacceptable behavior" cited in the post includes the use of strong and explicit language; vandalize property; steal decorations; not honoring requests from employees to change their behavior or leave; and walking unsafely in the parking lot and driving lanes.
The problems arise, according to the restaurant's statement, on Saturdays and school holidays. Chik-fil-A is not open on Sundays. On those days, parents drop off children and teenagers at a local park, and then some walk to the restaurant.
The statement also includes an apology to its customers under 16 whose behavior is appropriate. They squarely blame the "numerous extreme behaviors" of their out-of-control peers.
The post emphasizes that Chick-fil-A doesn't blame the parents for the situation, a comment some customers responding to the post took issue with.
"Why don't you blame the parents? It's absolutely a parenting issue… Letting your cherubs run wild in society is not parenting, it's neglect," said one top commenter.
"I have the utmost respect for this post/decision and wish other sites would take a similar stance… Not sure why companies tolerate terrible behavior when it upsets loyal customers," said another.
"When one can't behave, they lose privileges. I agree with all your reasons for making this decision. Protect your business," said a third.
Do you like Blaze News? Bypass the censors, sign up for our newsletters and get stories like this straight to your inbox. Register here!