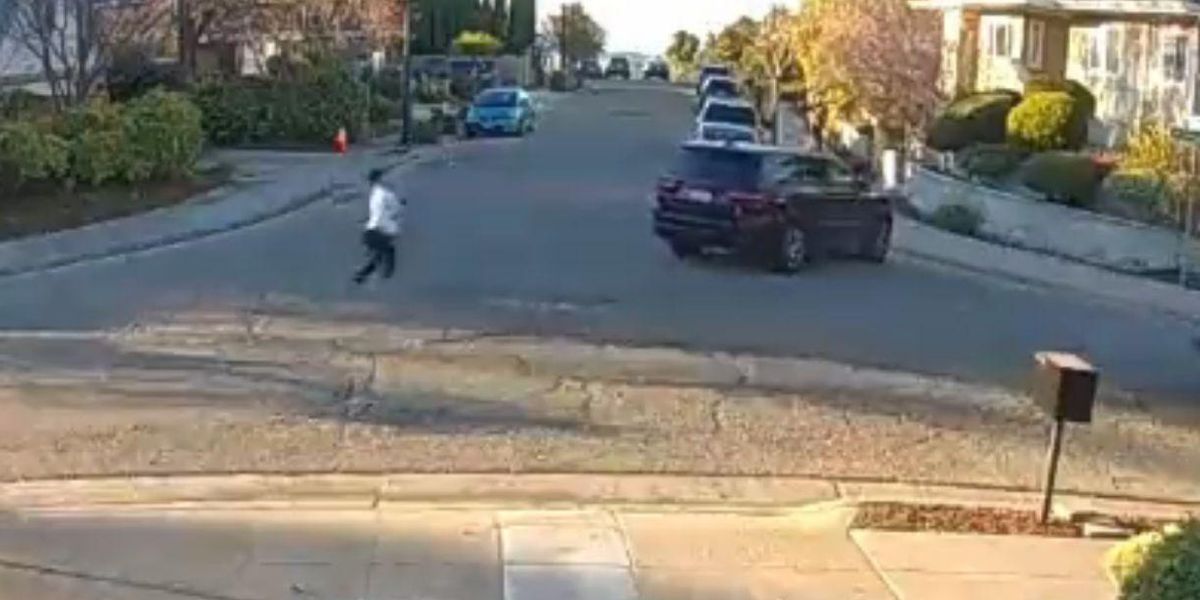 While the mother was away from her SUV, a Mercedes pulled in front of her vehicle. Within seconds, a person jumped out of the Mercedes, ran to the mother's vehicle and attempted to flee. However, the suspect did not get far.
The mother noticed the theft just in time and ran after his vehicle. In the home's surveillance footage, the mother can be heard yelling, "Hey! What the hell are you doing, motherfucker? My daughter's over there!"
The carjacker fled the mother's SUV and sped down the road, with the Mercedes following behind. The mother's abandoned SUV is seen in the video slowly making its way to the other side of the road. The vehicle stops after hitting a wall.
According to KTVU, the DoorDash driver's son, who was in the SUV at the time of the incident, was not injured.
The Oakland Police Department told Fox News Digital, "When officers arrived, they learned that when a victim momentarily walked away from his vehicle, an unknown individual entered the vehicle and proceeded to drive away. The individual stopped and exited the vehicle moments later."
Law enforcement said the investigation is still ongoing and encouraged anyone with information to contact authorities in Oakland.
In a statement about the incident, DoorDash told Fox News Digital, "This attempted carjacking was a horrific situation for the driver, and we are incredibly relieved that both she and her son were unharmed."
According to the national nonprofit Kids and Car Safety, at least 264 children were left in stolen vehicles in 2022. So far this year, at least 13 documented car thefts have involved children left in vehicles.
Director of Child and Car Safety Amber Rollins told Fox News Digital: "Children should not be taken during personal vehicle delivery work if they are left alone in the vehicle for a period of time. This makes them vulnerable to these situations that are happening at an alarming rate."
DoorDash worker stops child abduction in Oakland hillsyoutu.be
Do you like Blaze News? Bypass the censors, sign up for our newsletters and get stories like this straight to your inbox. Register here!