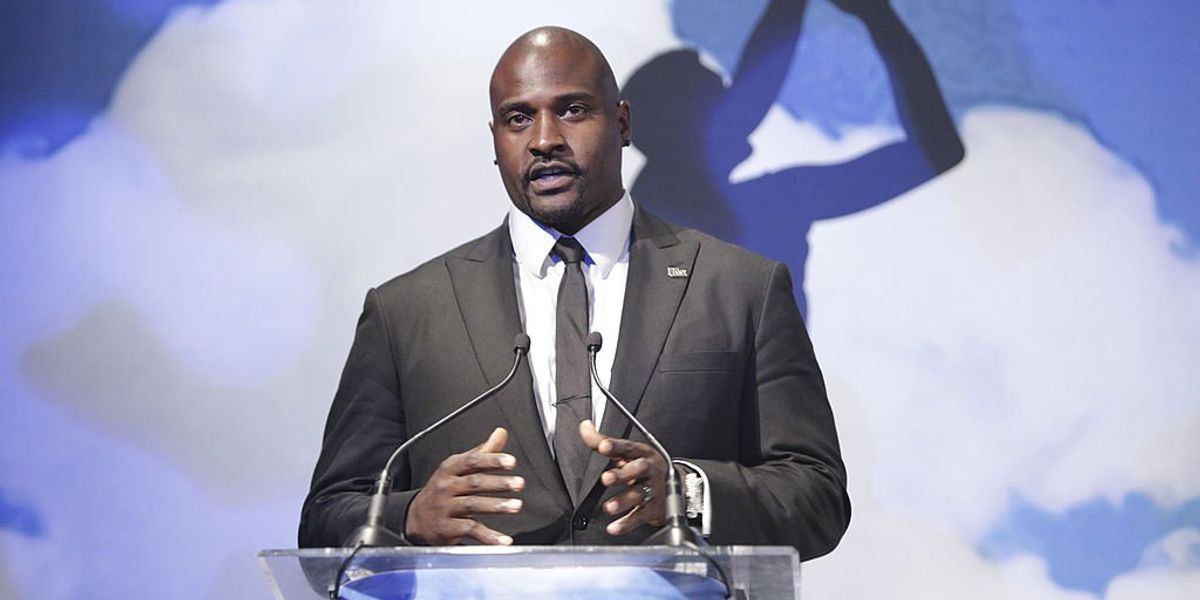 Former NFL player and Pro Bowler Marcellus Wiley recently took to Twitter to express his dismay at men who identify as women competing against women in women's sports categories.
Wiley said that while he had no problem with transgender people in general, he remained firm in his position.
"I don't have a problem with transgender people. I have a problem with athletes who are transgender trying to participate by transitioning from male to female and now playing with women," Wiley commented.
Wiley then expressed that he would not allow his daughters to compete against any transgender athletes either.
"You can try and Dave Chappelle me all you want. I'm very clear. You can be transgender, you can be the friend, but I'll be damned if a born male becomes a female. and try to compete against my daughters, she's not out there
"Don't make this a human rights issue, this is a biological issue. Simple as that. Trust me, I'm a man," he added.
I don't have a problem with transgender people, but I do have a problem with athletes who are transgender women trying to compete with biological women. Not Against Women Wiley! ud83dudcafnnWhy can't guys who pass for women empower women by competing against men?u201d
— Marcellus Wiley ud83eudde2 (@Marcellus Wiley ud83eudde2) 1676764222
"Why can't guys who pass to women empower women and compete against men?" Wiley then asked.
"I hate to say fair, but it's not even right. Forget about fair, it's not right," he concluded.
Wiley's video is a rare, prepared video statement, as opposed to an off-the-cuff remark that most athletes end up apologizing for. Wiley isn't shy about discussing potentially controversial topics, but he also defends Tiger Woods' recent prank, where he handed a tampon to a competitor at a tournament.
Woods later apologized for the joke.
"Can't we have any more jokes?!" Wiley asked.
u201cStop trying to tame the tiger. The Tiger Woods tampon joke was funny. It was just a joke. Stop being offended by everything.nnListen to the full episode of More To It here: https://t.co/nm908QwmGou201d
— Marcellus Wiley ud83eudde2 (@Marcellus Wiley ud83eudde2) 1677207161
In the UK recently, a middle-aged man angered parents by playing in a cricket league with girls as young as 12. The player even injured a referee and a girl, who was unable to compete for months afterwards.
Wiley hosts a podcast called "More To It with Marcellus Wiley," which describes itself as a "uniquely entertaining journey through the sports, entertainment and culture landscape."
Wiley played 10 seasons in the NFL, mostly with the Buffalo Bills and San Diego Chargers.
Do you like Blaze News? Bypass the censors, sign up for our newsletters and get stories like this straight to your inbox. Register here!