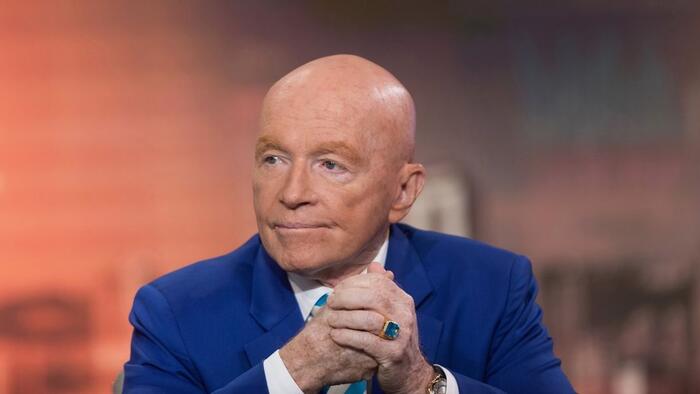 'I can't get my money out': Billionaire Mark Mobius says China is blocking investment outflows
Emerging market investing pioneer Mark Mobius says so China is blocking its ability to withdraw money from the world's second-largest economy.
"I am personally affected because I have an account with HSBC in Shanghai. I can't get my money out. The government is restricting the flow of money out of the country," Mobius told Fox Business on Thursday. "So I would be very careful investing in China."
Renowned investor Mark Mobius says he can't get his money out of Shanghai.
As a foreigner in China, we all know that you can't move money around easily and you need to keep all tax records if you want to transfer money abroad.
I'm actually surprised he even has an account here…🤦‍♂️ pic.twitter.com/uoSIGVpEFC
— Marco Castelli (@macastel3) March 4, 2023
"It's just unbelievable. They're putting up all kinds of barriers," Mobius continued. "They're not saying, 'No, you can't get your money out,' but they're saying, 'Give us all the 20-year records of how you earned these money," and so on. It's crazy."
Mobius says Hong Kong "seems to be a bit more open" and he's been able to get his money "in and out" of there.
According to Mobius, China under President Xi Jinping is operating "in a completely different direction" than the country's pro-market former leader Deng Xiaoping.
So where to invest? India or brazilaccording to Mobius.
"You have a billion people, they can do the same thing the Chinese do. They can do the same kind of manufacturing and so on."
"Now I'm in Brazil, and in Brazil, you have over 250 million people. Very good people, open society. Hey, why don't you come here? It's another alternative."