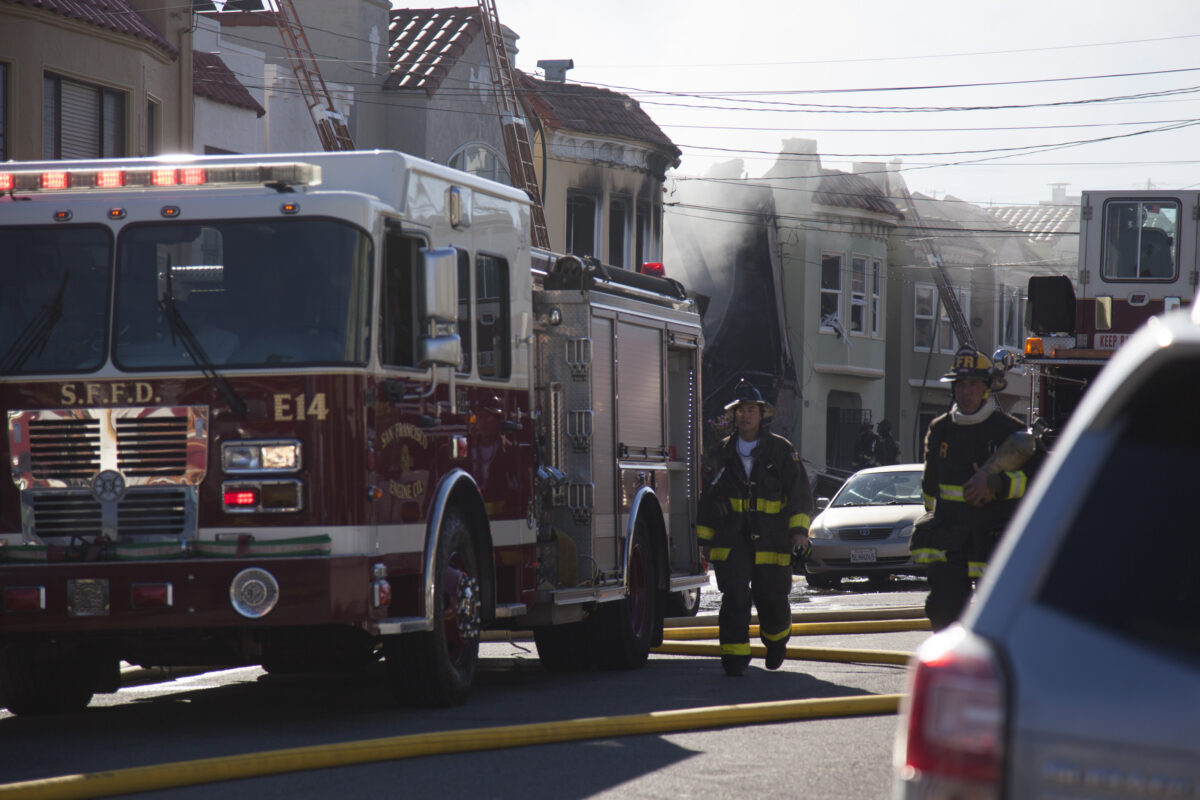 SAN FRANCISCO—The explosion at a residence on 1700 Block of 22nd Avenue on Feb. 9 was caused by "an active illegal narcotics manufacturing lab" in that house, according to the San Francisco Police Department (SFPD).
The SFPD arrested 53-year-old male suspect Darron Price of San Francisco on Feb. 10.
The suspect was booked into San Francisco County Jail and will face felony charges of involuntary manslaughter, manufacturing narcotics, and two counts of child endangerment, the SFPD revealed in a press release late at night on Feb. 10.
The explosion occurred just before 9:20 a.m. on Feb. 9. It claimed the life of a woman in the building and badly injured another person. Two firefighters suffered minor injuries while putting out the fire.
Investigators from the SFPD/SFFD Arson Task Force, SFPD Narcotics were able to extract possible narcotics manufacturing equipment.
KTVU reported that what looked like cylindrical gas tanks and blue barrels were retrieved from the site of the explosion, and these tanks caused a hazardous material scare in Daly City while they were being transported for further analysis. The police evidence crew heard a hissing sound and had to stop the truck and wait for a hazmat crew to respond, according to KTVU.
Although fire officials did not reveal what the substance was, according to KTVU's report, some noted that the large tanks resembled closed-loop extraction systems, which use carbon dioxide and lab-grade butane or propane to extract highly purified cannabis products.
Both butane and propane are highly vaporable and highly flammable substances.
The SFPD said the death of the victim, which occurred on a premise where narcotics were being manufactured, is still under investigation.
Anyone with information is asked to call the SFPD's 24-hour Tip Line at (415)575-4444 or text a tip to TIP411 and begin the text message with SFPD.