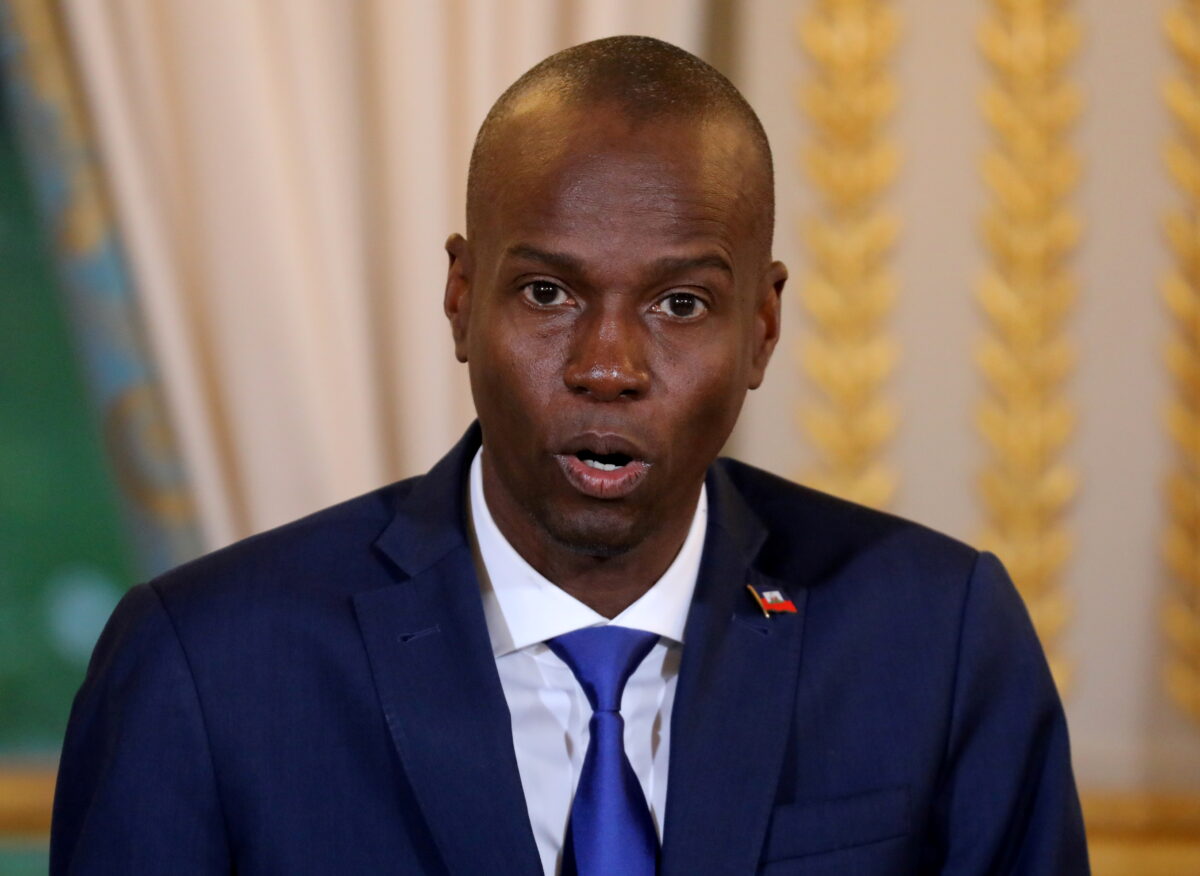 Four more people were arrested on Tuesday and charged in connection with the 2021 assassination of Haitian President Jovenel Moïse, the Justice Department announced.
Colombian national Arcangel Pretel Ortiz, 50, of Miami; Venezuelan American Antonio Intriago, 59, of Miami; and Walter Veintemilla, 54, of Weston, Florida, face charges that include conspiracy to kill or kidnap a person outside the United States.
Frederick Bergmann, 64, of Tampa, Florida, faces charges for allegedly committing export violations and smuggling ballistic vests.
Ortiz and Intriago are part of Counter Terrorist Unit Federal Academy and Counter Terrorist Unit Security (collectively known as CTU), which is based in South Florida, and Veintemilla is a principal for Worldwide Capital Lending Group, also based in South Florida, according to prosecutors.
The four men worked out of South Florida to plan and finance the plot to oust Moïse either by kidnapping or murdering him, and later replace him with someone who would serve their own political goals and financial interests. The intended replacement was Christian Emmanuel Sanon, 64, a Haitian American dual citizen with political aspirations, prosecutors say.
Prosecutors allege that in April 2021, just three months before Moïse was shot 12 times at his private home, Ortiz, Intriago, John, Solages, and Sanon met in South Florida and agreed to a plan in which Sanon would become president and would award lucrative contracts to CTU for infrastructure projects in Haiti.
Additionally, Sanon would also award them with the provision of security forces and military equipment, federal prosecutors say.
Suspects in the assassination of Haiti's President Jovenel Moise, among them Haitian-American citizens James Solages (L) and Joseph Vincent (2nd L), are shown to the media at the General Direction of the police in Port-au-Prince, Haiti, on July 8, 2021. (Odelyn Joseph/AP Photo)
Plan to Kidnap Moïse 'Evolved'
Veintemilla's company Worldwide Capital Lending Group is accused of agreeing to help finance the deal and providing CTU with a $175,000 line of credit as well as sending money to co-conspirators in Haiti to purchase ammunition.
Prosecutors say that Veintemilla, Ortiz, and Intriago, through their respective companies, "expected to reap significant financial benefits" should Moïse "be replaced as president."
Ortiz and Intriago also allegedly retained a group of about 20 Colombian nationals with military training to provide security to Sanon, while Bergmann became a supporter and investor who helped fund the Colombians' lodging in Haiti and worked with Sanon and Intriago to ship 20 ballistic vests from South Florida to Haiti by falsifying the required export documentation, prosecutors say.
However, by June 2021, the plot to replace Moïse had "evolved" after the men realized that Sanon had "neither the constitutional qualifications nor the popular support of the Haitian people to become President," according to prosecutors, and they instead turned their attention to a former Haitian Supreme Court judge.
"This new candidate contracted with CTU and Worldwide to serve the companies' financial interests upon becoming President," according to court documents.
Around this time, the men also evolved their plan from forcibly removing Moïse from power to killing him, after previous unsuccessful attempts to force him out of power, it is alleged.
Haitian President Moise Jovenel speaks during a press conference at the Elysee Palace in Paris, France, on Dec. 11, 2017. (Ludovic Marin/Reuters)
Suspects Will 'Face Justice' in America
"On July 6, 2021, co-conspirators met at a house near President Moïse's residence, where firearms and equipment were distributed, and it was announced that the mission was to kill President Moïse," according to the allegations. "On July 7, 2021, several individuals arrived outside President Moïse's residence, some of whom were wearing CTU-branded ballistic vests. They entered the President's home and killed him."
Moïse, 53, was shot dead at his home near the capital of Port-au-Prince on July 7, 2021. His wife Martine, who was also at home at the time of the attack, was left in critical condition.
The incident came amid growing political instability in Haiti and increased calls for Moïse, who entered office in 2017, to resign amid accusations of corruption and his management of the economy.
The four men were indicted by a Florida grand jury, along with seven others who were already been arrested and charged for their alleged roles in the plot. They subsequently attended their initial appearances in a Miami federal court on Tuesday.
"Today, individuals who we allege participated in the planning, financing, and orchestration of the assassination of Haitian President Jovenel Moïse will face justice in an American courtroom," said Attorney General Merrick B. Garland in a statement. "The Justice Department will not tolerate individuals plotting violent attacks from U.S. soil that undermine the rule of law abroad."
Including Tuesday's arrests, a total of 11 people now face charges in the Southern District of Florida in connection with the assassination, according to the DOJ.
The Associated Press contributed to this report.