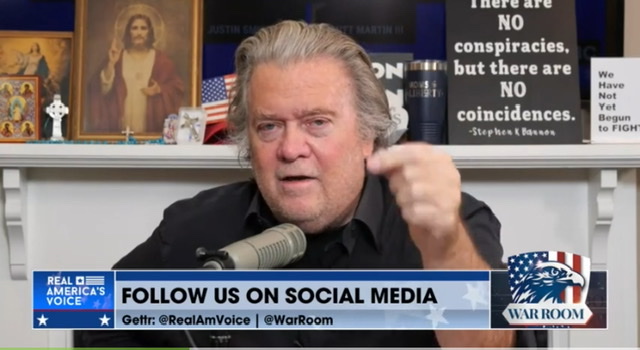 Steve Bannon, host of War Room, criticizes Secretary of Treasury Janet Yellen for failing to provide an adequate economic plan and deadline for the debt ceiling. He responds to recent statements made by Speaker McCarthy and his unsuccessful meeting with Joe Biden.
Bannon states, "We need and demand that she come forward with what's really the cash flow here because I'm telling you in June as Andy Biggs said on the show yesterday, there is a ton of cash that come in around the middle of the month. From tax receipts and other ways that just the money flows into the system."
The post Yellen's "False Deadline" | Steve Bannon Demand Yellen Present U.S. Cash Flow for American People appeared first on Stephen K Bannon's War Room.