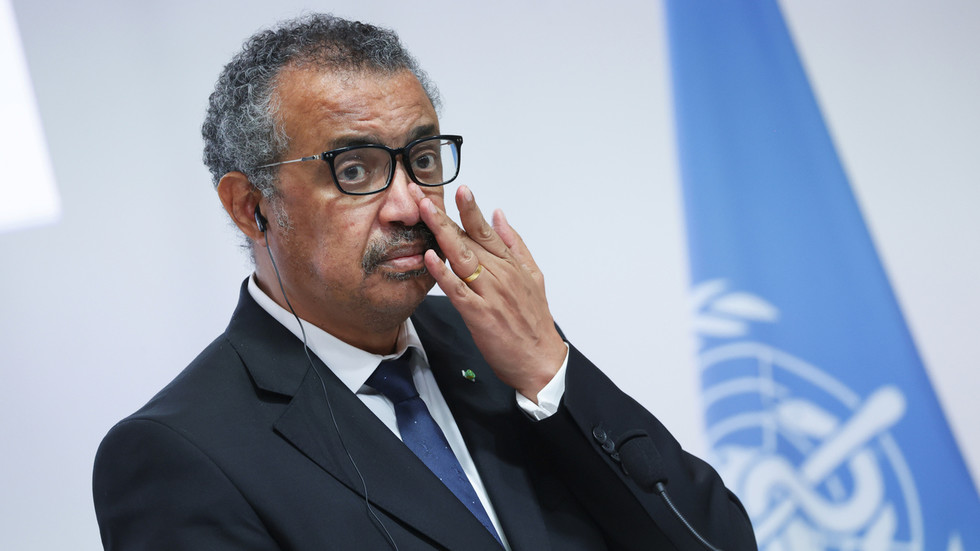 All theories about the genesis of Covid-19 remain "on the table", says the head of the global health body
The World Health Organization (WHO) has urged the United States and all other countries to release their intelligence on the beginnings of the coronavirus pandemic, warning against unsubstantiated speculation and the "politicization" of the issue after Washington claimed the pathogen "probably" leaked from a Chinese laboratory.
WHO Director-General Tedros Adhanom Ghebreyesus spoke at length about the need to identify the definitive starting point for the global health crisis during a media conference on Friday, calling it a "scientific imperative" and "moral".
"If any country has information about the origins of the pandemic, it is essential that this information is shared with the WHO and the international scientific community," he said, noting that he was in contact with Chinese officials on the matter recently weeks. does.
Read more
FBI claims 'most likely' origin of Covid
The agency's technical lead for Covid-19, Maria Van Kerkhove, an infectious disease epidemiologist, also stated that the WHO has contacted the Washington embassy in Switzerland for more information on the origins of Covid, after FBI Director Christopher Wray claimed the virus had "most likely" escaped. a Chinese lab in comments to Fox earlier this week, citing an office assessment that has not been made public.
"It remains vital that this information is shared," he said, adding that the US has so far not offered access to its data.
Beijing has vocally denied suggestions that the pathogen may have escaped from its high-security virology laboratory in the city of Wuhan, among the first places where Covid-19 was detected in late 2019, with PRC officials dismissing the theory as an attempt to discredit China.
Tedros warned against "the continued politicization of origins research," saying that infighting between rival nations has turned the issue into a "geopolitical football, which only makes the task of identifying origins more difficult." And that makes the world less safe." Until there is greater transparency from world leaders on the issue, he said "all hypotheses" about the origins of the virus "are on the table."