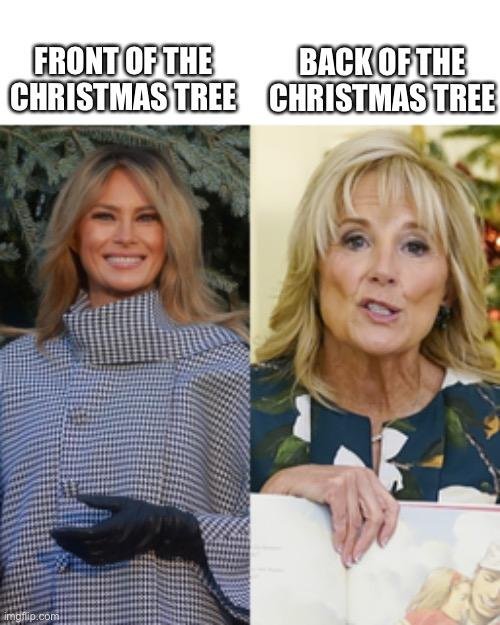 The one on the right is a Christmas tree that you see lying at the side of the road in February.
Yikes. "Dr." deck the halls with bells of palsy.
If Joe Biden wanted a Cabbage Patch Kid doll that had been accidentally put in a microwave and had a melted, distorted face then he is getting what he wanted.
"Dr." Jill is actually proof that masks work. Put a mask on that, fewer people would be ill from looking at her.
It is like a Ferrari being compared to a Ford Pinto that exploded and then was sent through the crusher.