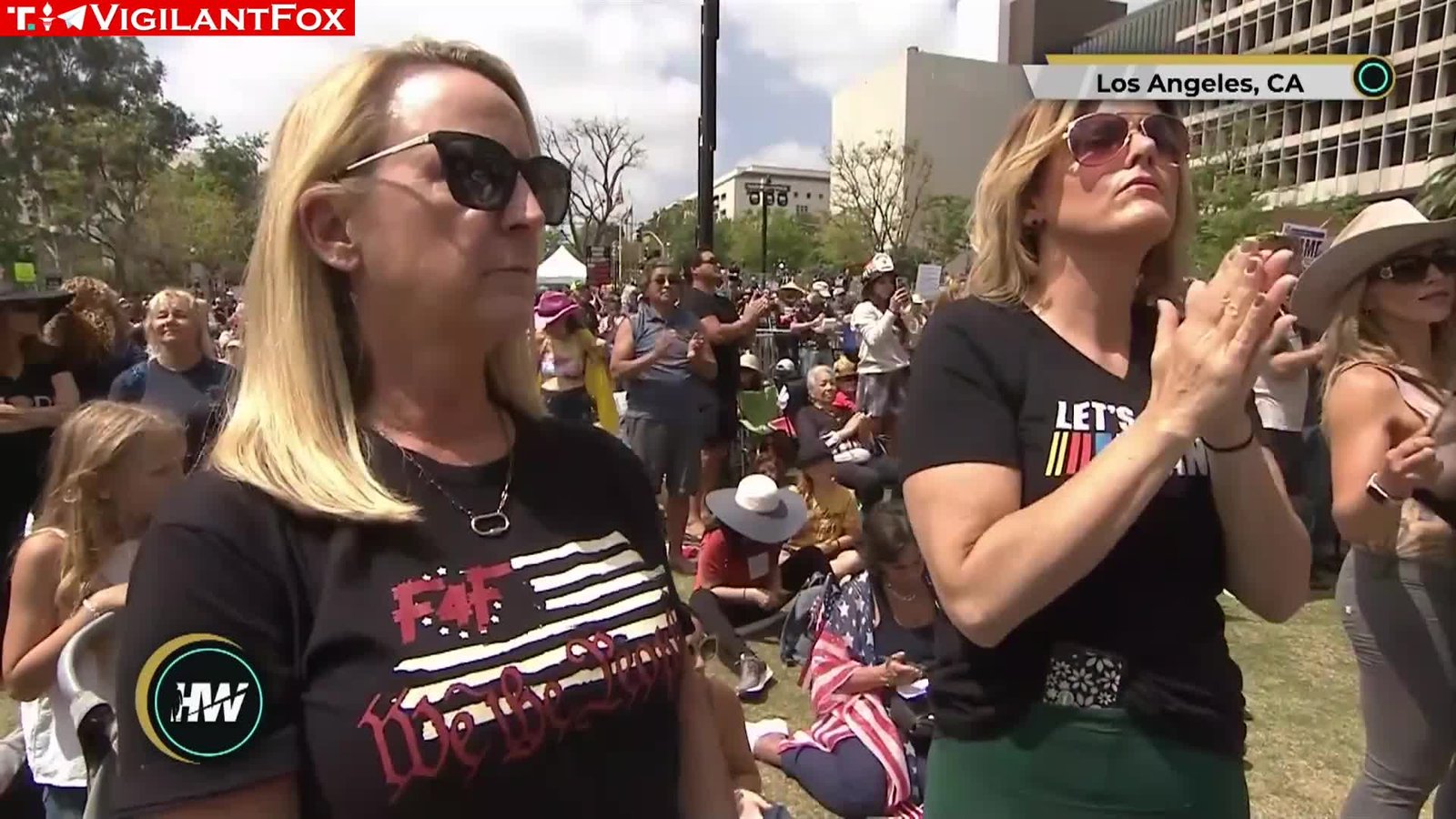 After being able to win his own recall election in 2021, California Governor Gavin Newsom has appeared to have stepped away from the spotlight. While he was once a dominant Democrat alongside former New York Governor Andrew Cuomo, not much has come from Newsom in the last few months. Although silent, over the weekend, protests surrounding the Defeat The Mandate movement converged in Los Angeles, where they held a rally aimed at the COVID-19 agenda and the Democrats trying to force the jab on the American people. 
Speaking at the event, one lady, who can be seen below, admitted that she was one of the first healthcare workers to go public with the harmful side effects she was suffering from, thanks to the COVID-19 jab. "I was one of the first healthcare workers to go public with my adverse reactions. I knew I had to do something when my own medical community turned their back on me. The day I took my shot, I was healthy. Everything changed instantly after that one dose. Pfizer literally took my life without killing me. Being in health care, I trusted the government and the science. So I rolled up my sleeve on January 5, 2021."
Go Ad-Free, Get Exclusive Shows and Content, Go Premium Today
The healthcare worker also detailed how quickly her health deteriorated, "Within two hours, I started having a severe reaction. And by day four, I had lost the use of my legs. I laid in the hospital for five days with absolutely no medical help whatsoever. I was being released with a walker and a wheelchair and absolutely no explanation. But guys, we all know what happened to me. Those doctors just did not want to admit it. I didn't know where else to turn when I was released from the hospital. So I released those horrific videos of me walking out of the bathroom in the hospital on social media."
As mentioned above, being one of the first to speak out, the woman explained her war with big tech. "Those videos had 7.4 million views in a couple of days. It didn't take long for my real life to be censored. Everything was just being censored. I was misinformation. I have endured a 15-month nightmare. I suffer from convulsions, tremors, and severe pain. And those are just a few of the side effects that Pfizer has left me with. I am one of many thousands injured by the COVID vaccines and are permanently disabled."
And wanting nothing more than for the government to intervene and offer help, the woman noted, "We have challenged President Biden and Dr. Anthony Fauci to sit down with us vaccine injured, review our records and study us. We sent them a letter, and we also started a petition on change.org. As of today, we have not heard from either one of them. President Biden and Dr. Fauci, if you happen to be listening today, it's time it's time to help us."
Get Dr. Zev Zelenko M.D.'s NEW Z-DTOX and Z-Stack Protocol, use code RVM for discount
It should be mentioned that this is one of many healthcare workers to speak out against the COVID-19 agenda. 
The People Vs. Fauci, America's Grand Jury – Watch Live and Join The Jury