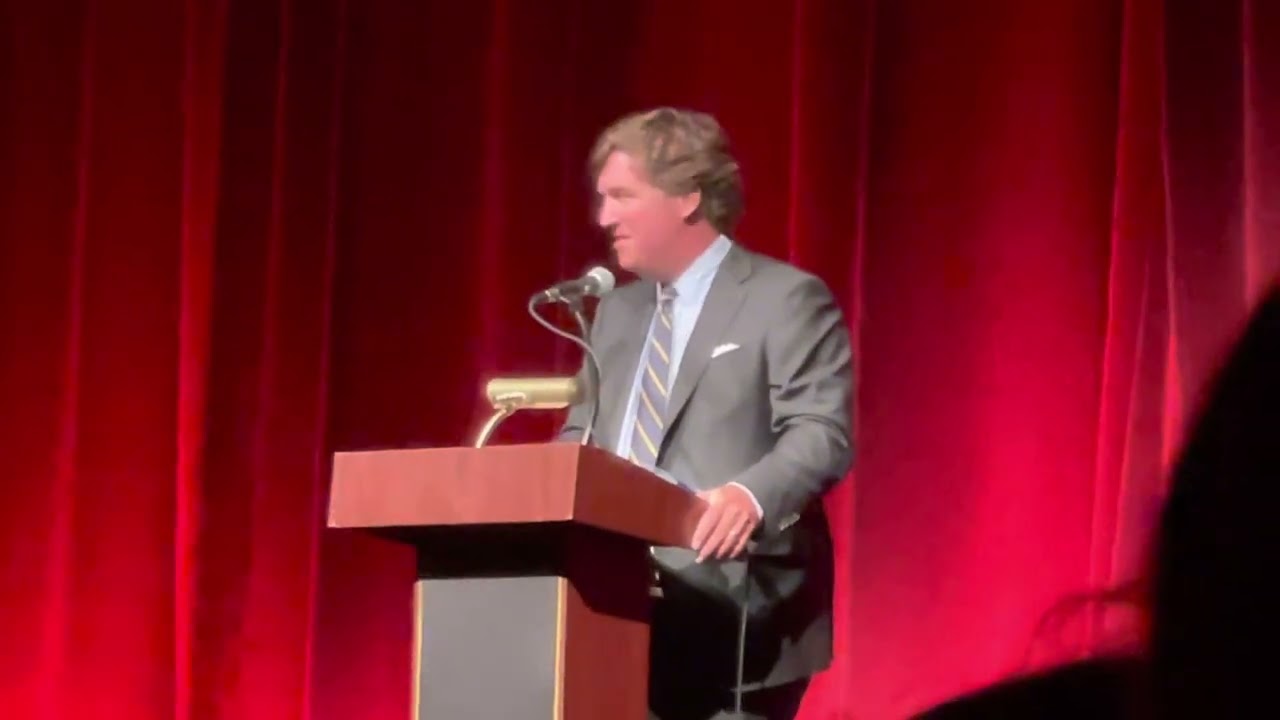 Tucker Carlson's first public appearance at a charity event in Alabama proved to be a huge success as the crowd gave the former Fox News host a standing ovation.
Carlson spoke Thursday at the annual fundraising event for Rainbow Omega, a faith-based nonprofit that supports adults with intellectual and developmental disabilities. The event was held at the Oxford Performing Arts Center, where Carlson was the featured speaker.
Tucker Carlson gets a standing ovation last night in Oxford, AL at the Rainbow Omega benefit event…his first public event since leaving Fox last week. pic.twitter.com/Xo1TbreazN
— Becker News (@NewsBecker) May 7, 2023
When Tucker Carlson appeared on stage, the audience gave him a standing ovation.
"Thank you," Carlson said in response to the standing ovation he received. This standing ovation lasted about 20 seconds.
"I think I'm probably the first unemployed person ever invited to speak," Carlson quipped through guffaws. "It's funny, I never make speeches because I'm working. And when I accepted this speech, I don't know six months ago or something, I didn't realize how much free time I would have. You never know, right?"
Tucker Carlson gave some reasons why he chose the Rainbow Omega event to make his first public appearance since leaving Fox News.
"I love Alabama," he said. "But the second and maybe the main reason I wanted to get to this in particular is because, really in a sincere way, I support what (Rainbow Omega is doing). What's helping people, not in an abstract way but in a real way."
During the hour-long speech, Carlson displayed humility and self-deprecation, qualities that endeared him to his conservative audience. The event drew a large crowd and Carlson's speech received emotional reactions from the audience.
An audience member posted a video clip of Carlson's speech on YouTube. The clip shows that Carlson remains a beloved icon of the conservative movement, despite his departure from Fox News.
There have been reports that Carlson is working on a contract buyout with Fox News so he can pursue other projects, such as hosting an independent GOP presidential debate. Carlson has not given any indication of her future plans, but her appearance at the Rainbow Omega event has generated buzz about her potential as a public figure outside of Fox News.
"*" Indicates mandatory fields

OPINION: This article contains comments that reflect the opinion of the author.