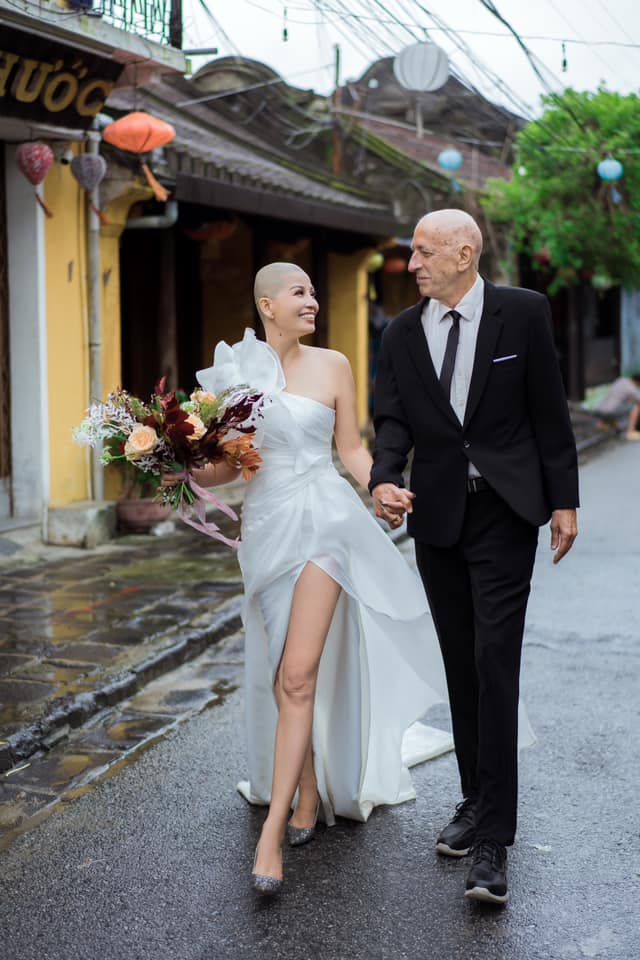 Le Mai Da Thao, 35, met her now-husband, Robert Davis, 72, in 2016. Posing for their wedding photos four years later, the couple cut a striking image in a tailored suit and a beautiful white gown, along with matching bald heads.
Thao decided to shave off her long hair just days before the ceremony in support of Robert, who has lung cancer.
Robert, an American retiree, had been living in Vietnam for two years when he met Thao while she was a bar manager at Khanh Hoa. "We're both divorced and got [sic] children, thus despite the age difference, there are connections between us," Thao said, according to the Vietnam Times. "We fell for each other without knowing."
Despite the beautiful bond they shared, Thao repeatedly rejected Robert's proposal of marriage. However, in summer 2020 when Robert was diagnosed with lung cancer, Thao was prompted to reconsider what her heart really wanted.
"This time, I said 'Yes,'" she explained. "I want to make the rest of Robert's life meaningful and worthwhile."
While undergoing chemotherapy, Robert began to lose his hair. Thus in a show of solidarity, his supportive fiancee decided she would brave a shaven-headed look for their wedding day, too.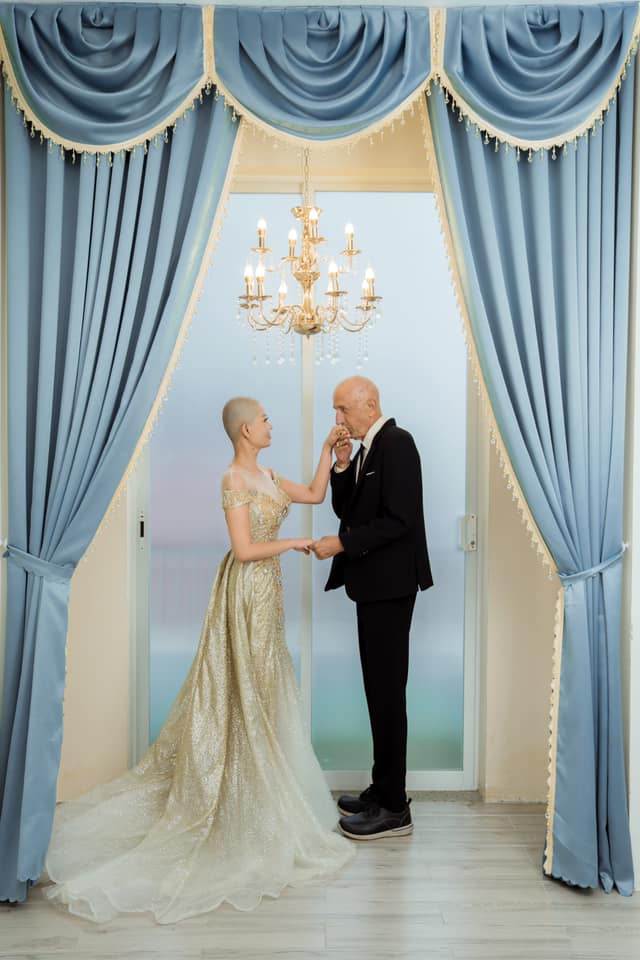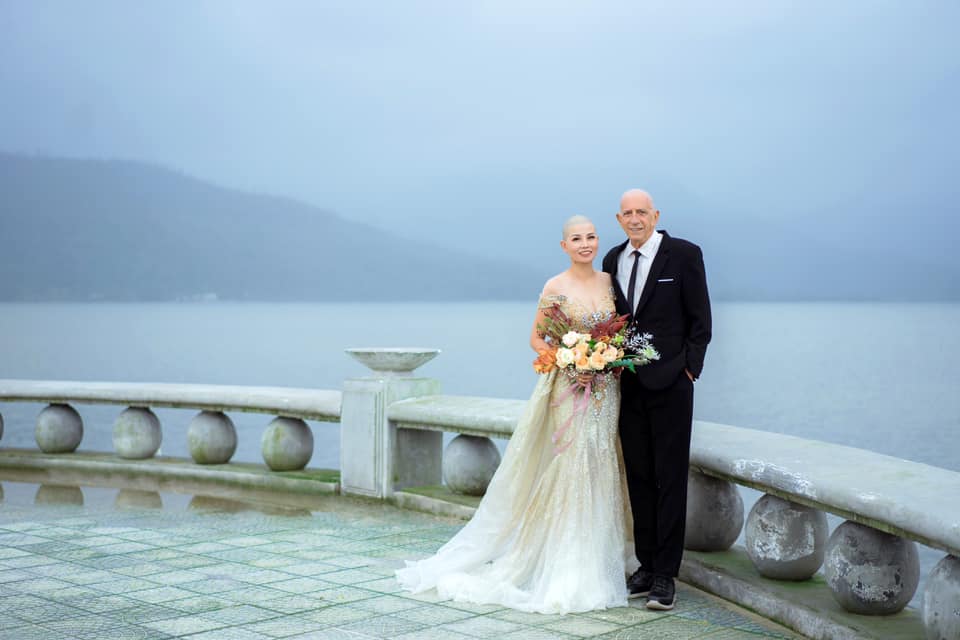 After the wedding, and in a spell of better health after Robert's third round of chemotherapy, the couple traveled to Hoi An in Vietnam's Quang Nam Province for a newlywed photo shoot.
On Nov. 30, Thao shared a selection of photos on Facebook, writing, "The most difficult thing is not to build a house but to turn the house into a home." A lavish wedding, she ventured, is not enough to ensure that a couple "can live next to each other for the rest of their lives."
Needless to say, Thao and Robert's simple yet beautiful union has touched netizens' hearts, many of whom left comments hoping for health and happiness in the couple's future.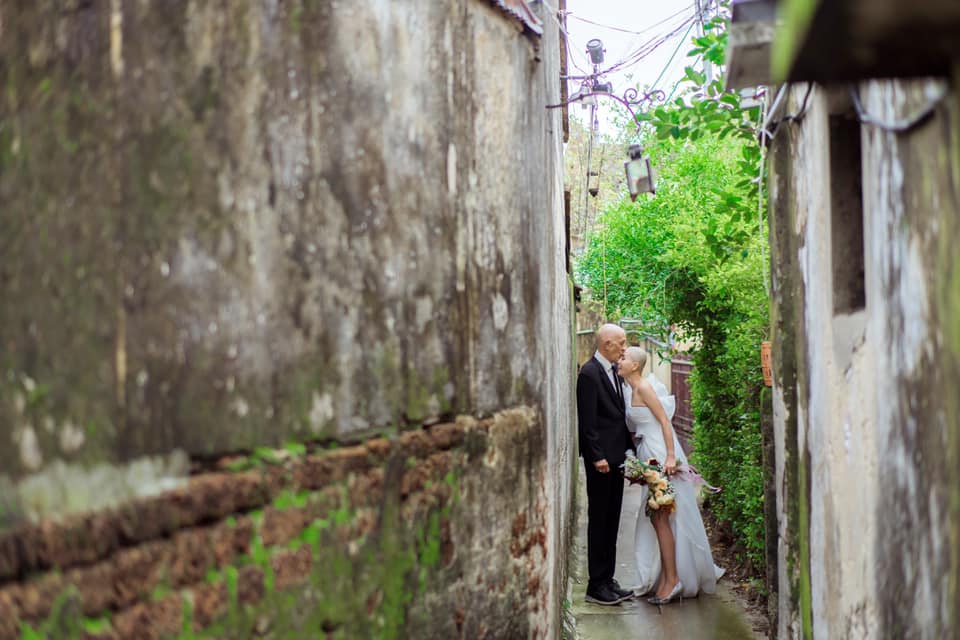 At the time of writing, Robert is pursuing further cancer treatment in Vietnam, financed by his son in America as he can't go back due to travel restrictions owing to the pandemic. Meanwhile, Thao has given up her job to take care of her husband.
"He loves me and treats my children with affection," Thao explained, according to the Vietnam Times. "Even when he's hospitalized, he still cares for them. It was my best luck to be in love with Robert."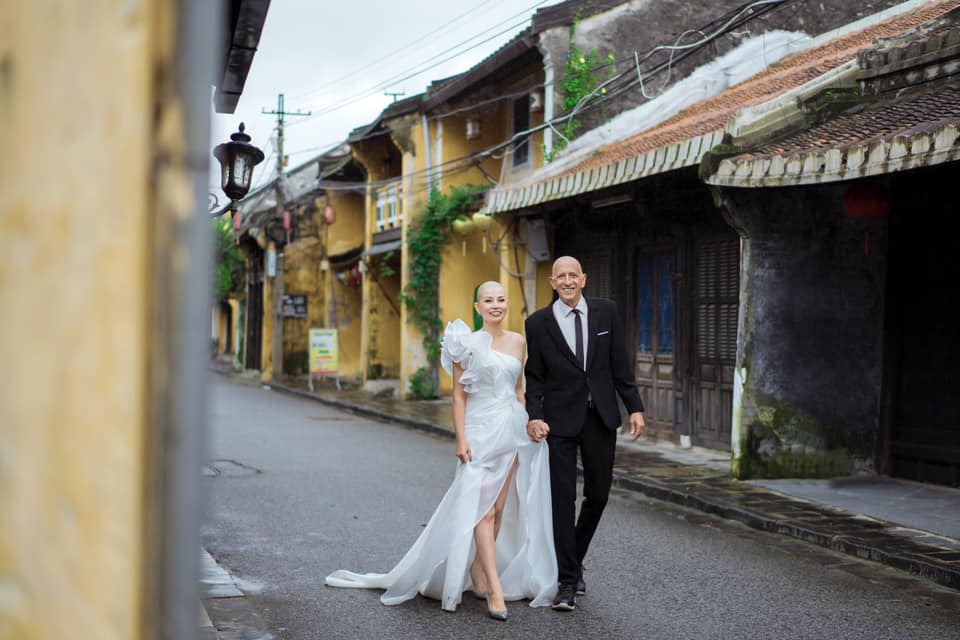 We would love to hear your stories! You can share them with us at emg.inspired@epochtimes.nyc