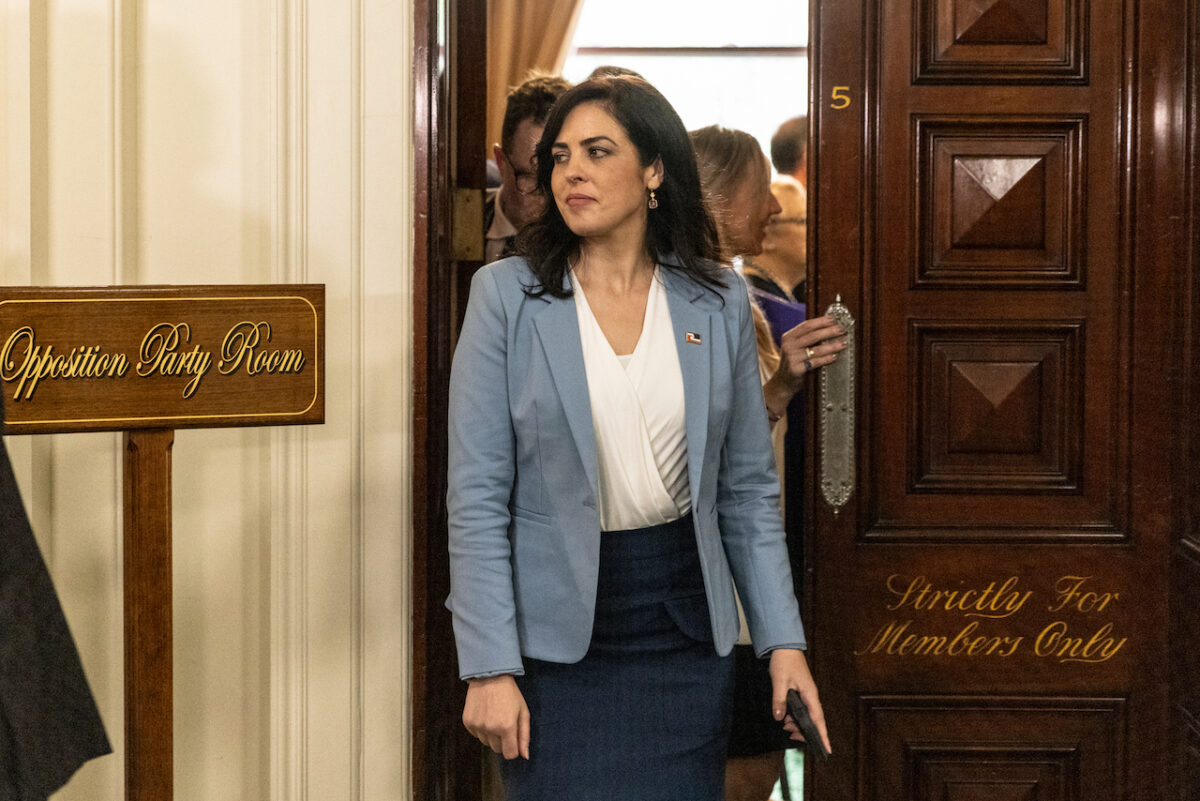 Leader of the centre-right Liberal party in Victoria John Pesutto has backed a second bid to expel an exiled MP from the party despite her backing down from threats of legal action.
On Sunday, the state opposition leader confirmed he would vote in favour of a motion to expel Moira Deeming during a motion to be heard at a party room meeting on Friday.
He revealed the five MPs who came to him with the motion were former party leader Matthew Guy, along with James Newbury, Cindy McLeish, Roma Britnell and Wayne Farnham.
"What those five members of the party room have done reflects the concerns that many … including myself share about needing to resolve this matter so it will be dealt with on Friday morning," Pesutto told reporters.
It will be the second time the party considers expelling Deeming after she attended an anti-transgender rights rally in Melbourne where neo-Nazis performed the "heil Hitler" salute.
A previous vote in late March led to a nine-month suspension from the Liberals.
Last week, Deeming demanded Pesutto agree to issue a media statement exonerating her of being a Nazi or Nazi sympathiser by 2pm on Thursday or face legal action.
Read MoreMoira Deeming Expulsion Push Based on Serious Errors
She backed down on Saturday, saying she never considered suing the Liberal Party but she had contemplated legal mediation as a way to settle on the conditions of her suspension.
Deeming maintained that once she was told on Thursday night the party leadership had refused her mediation request, she immediately informed party president Greg Mirabella she would not pursue it further.
She said published minutes from a March meeting showed the Liberal Party agreed no one was accusing her of being a "Nazi" or "Nazi sympathiser."
Pesutto declined to respond to those comments, instead saying he was focused on reforming the party and that would take some time.
On Friday, federal Opposition Leader Peter Dutton flagged intervening in the Victorian division as a way to sort out "the whole mess."