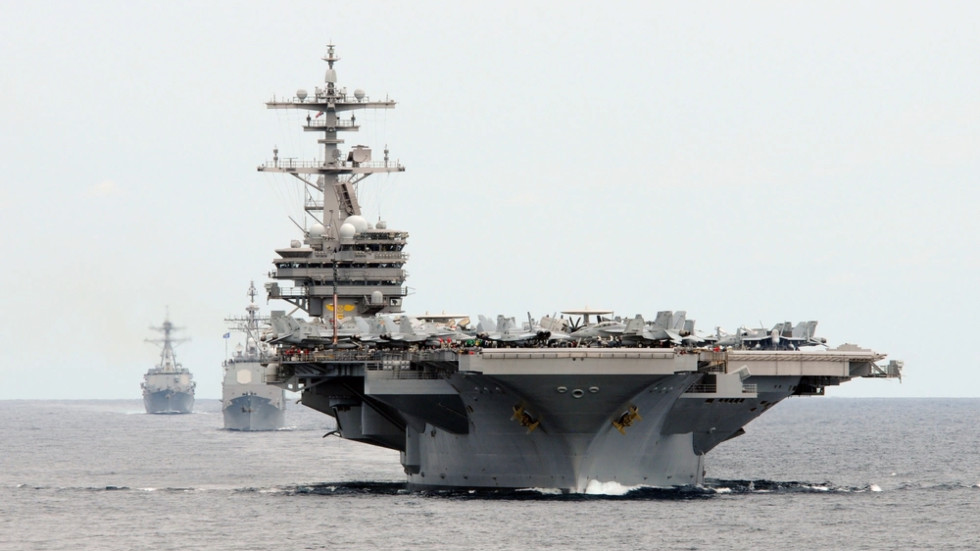 The military also announced an "accelerated deployment" of A-10 Thunderbolt attack aircraft to the Middle East
The Pentagon has opted to extend the deployment of an aircraft carrier strike group to the Mediterranean to give officials more "options" after recent attacks on US bases in Syria that killed a military contractor and left several soldiers with brain injuries.
US Central Command (CENTCOM), which oversees military operations in the Middle East, announced the expanded mission on Friday, saying the George HW Bush aircraft carrier strike group would not return to the US as planned.
"The expansion of the George HW Bush Carrier Strike Group, including USS Leyte Gulf, USS Delbert D. Black and USNS Arctic, allows options to potentially strengthen CENTCOM's capabilities to respond to a range of contingencies in the center . East," CENTCOM spokesman Col. Joe Buccino said in a statement.
Read more
US troops suffered 'brain injuries' in Syria
He added that a squadron of A-10 attack aircraft would also be sent to the Middle East for an "accelerated deployment," but did not specify a specific country.
The HW Bush strike group is believed to be in the European Command (EUCOM) area of ​​operations, after the Navy reported a port visit to Souda Bay, Crete, on March 10 . The shutdown came just days after the conclusion of the Neptune Strike "surveillance" exercise in the Mediterranean, involving 31 ships, 135 aircraft and more than 8,000 sailors and navies from 21 countries, including the aircraft carrier and their support ships.
The expanded deployment comes after two drone attacks on US military outposts in Syria, which Washington blamed on "Iranian-backed" militant groups. In addition to one contractor killed, 13 other US personnel were injured in the attacks, including six soldiers who suffered "traumatic brain injuries," according to the Pentagon.

READ MORE: Iran vows revenge on Israel
The attacks prompted retaliatory US airstrikes that reportedly left eight "militants" dead, although military spokesman Patrick Ryder was unable to specify which group was targeted during a news conference earlier this week. week Tehran, for its part, has denied any involvement in the drone strikes, and Keyvan Khosravi, the spokesman for the country's Supreme National Security Council, has warned that Iran would respond to any attack on its bases in Syria.