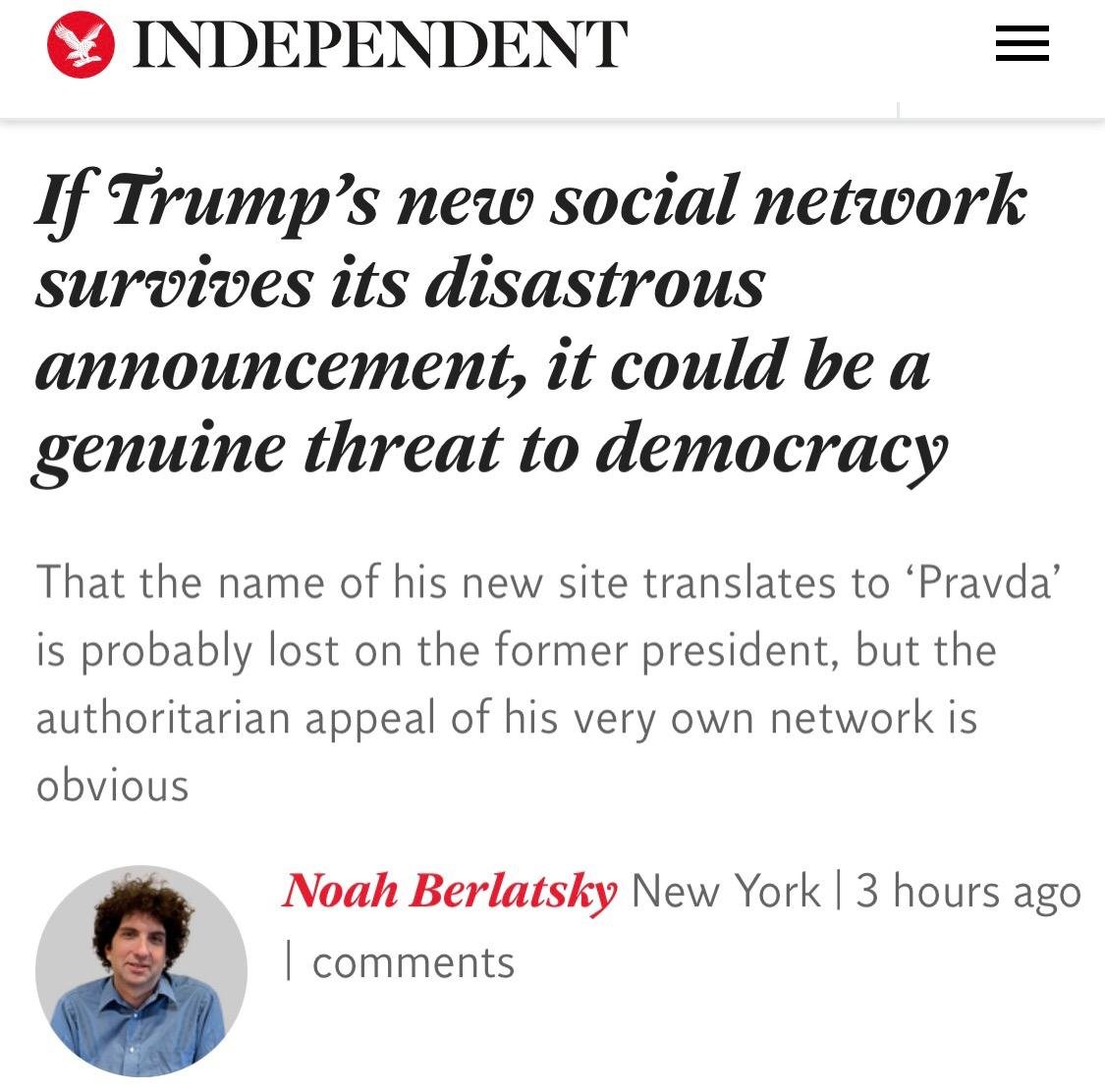 Disastrous announcement = stock up 350%+ hahahaha…
Facebook stock was issued at an initial IPO price of $38 per share in 2012, 9 years after its debut…
And dipped to $18 soon after.
Trumps stock is already a higher value, before a product even exists. Facebook was heavily used by over a billion users in 2012.
So no, Trumps announcement wasn't a disaster by any measure. Quite a resounding success actually.
Trump owning media = authoritarian.
Bloomberg owning media running for president = fine.
But I guess free market capitalism and competition = threat to democracy.