TORRANCE, Calif.—The City of Torrance hosted the ninth annual Cherry Blossom Festival on April 3, in honor of the cherry trees gifted by a Buddhist organization, Soka Gakkai International, and to promote cultural diversity.
About a thousand residents attended the event, which featured over 40 vendors, Origami Arts, face painting, as well as multicultural performances including Pan-Asian Dancers and Taiko Drummers.
"The Cherry Blossom Festival celebrates all things Pan-Asian, things that make Torrance, in particular, a wonderful community to live, work, and play," said John La Rock, community services director for the city. "The opportunity for cultural education and appreciation is achieved by sharing experiences in art, music, foods, crafts, and social awareness."
Sunny Seki, the author of bilingual children's books including The Last Kappa of Old Japan, The Tale of the Lucky Cat, and Yuko-Chan and the Daruma Doll, was a crowd favorite.
"I got a bunch of [his] books," said mother Erin Yamashita-Urevig, a Torrance resident. "It was amazing. … He signed them to my boys."
Rimma Golub, a Playa del Rey resident who attended with her husband and son, said she especially enjoyed seeing and learning about traditional Korean dances.
"I've been [to] Thailand and Japan. However, I never had the chance to gain any knowledge about Korean culture," Golub said.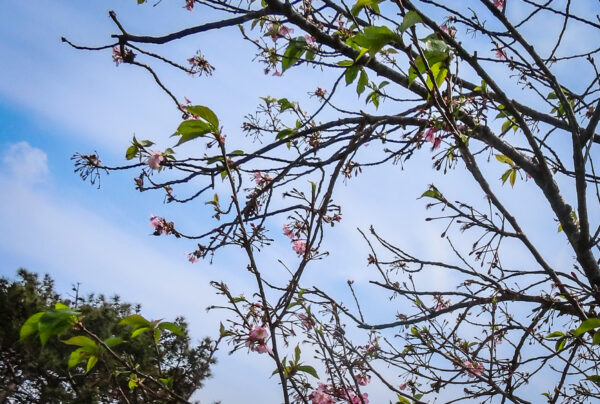 Tucker Lemmer, a relatively new Torrance resident by way of the Boston area, said he was thrilled to be given the chance to so easily learn of different cultures.
"Something like this is amazing because [I've] never really had that chance to experience stuff like this," he said. "It's eye-opening."
Nina Sua, a Fullerton resident who was invited to the event by her sister, said they enjoyed the food, the dances, and a breath of fresh air outside.
"It's beautiful. It was fun seeing the different cultures and different dances and the pizza was delicious," she said.