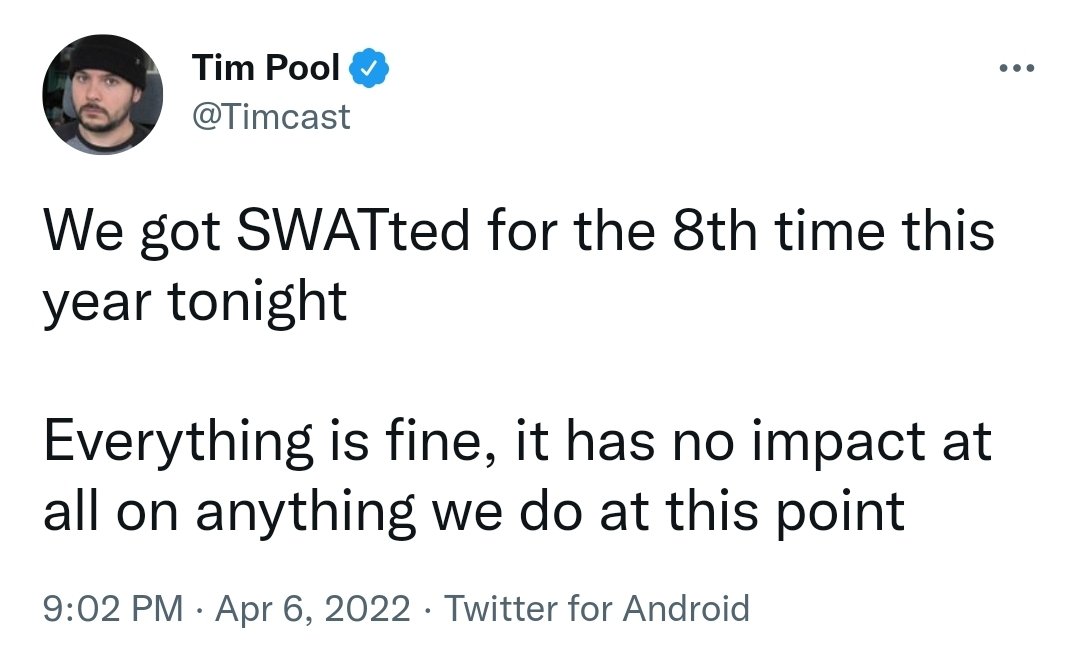 Pretty much.
The boomers and fake conservatives who always cheer "muh thin blue line" chant we need police. But if you ever ask them about situations in their lives they actually did need the police they can't tell you. And if you ever do need the police it takes them on average 10 minutes to show up in the better districts and up to half an hour in the worse ones.
That's 10 minutes for a criminal to kill you or make an escape on average in the most responsive, better ranked police districts.
Most of the time they just print a report for your insurance company and drive back to the office for the catered office party. They're usually so overstaffed that a dozen police cars show up to a fender bender.
These same boomers who cheer the police are too scared to go to a patriotic protest because it's surrounded by "muh police."
The same police they cheer are the same police that were body slamming their wives in parks for not wearing useless masks. The same police who protect the criminal politicians they wish they could remove from power.
The same police these fake conservative boomers cheer are the same police who kneeled and stood aside as demoKKKrat brown shirt antifa and BLM thugs burned down their businesses and surrounded their homes.