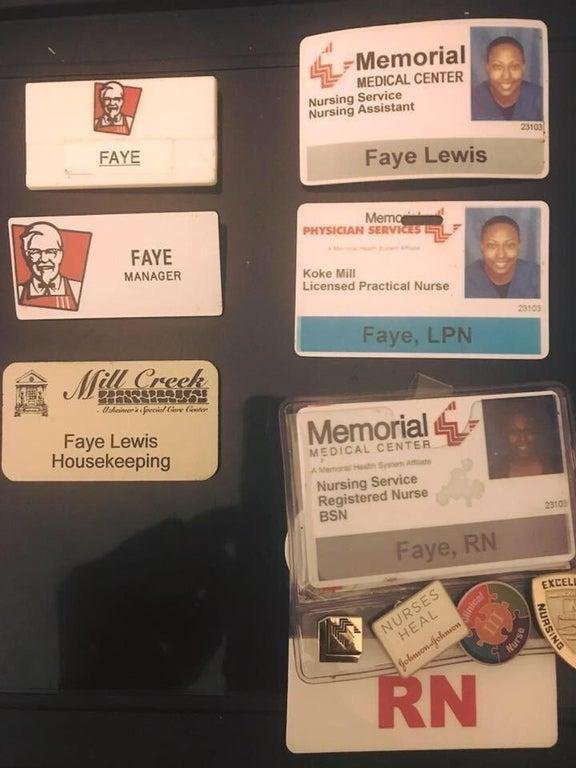 All minimum wage food service jobs are going away. It's inevitable. With the economy in decline, no one wants to pay for a restaurant to rush them shitty chicken or a shitty burger for an inflated price. They would rather cook it themselves for less, or make a TV dinner.
An economy built on food service and shelf stocking is not an economy, it is a dysfunctional dead end. Faye is impressive, and should be proud of her accomplishments. But there are not enough Registered Nurse openings in the world to replace all the fast food workers. There are not enough decent jobs of any kind. Most people will never be Faye.
We need to bring manufacturing and skilled labor back, so that our youth won't have to choose between undignified, servile work and dependency on state handouts. KFC worked for Faye, and I am glad, but no one should take her success as a sign that our economy is healthy or functioning correctly.