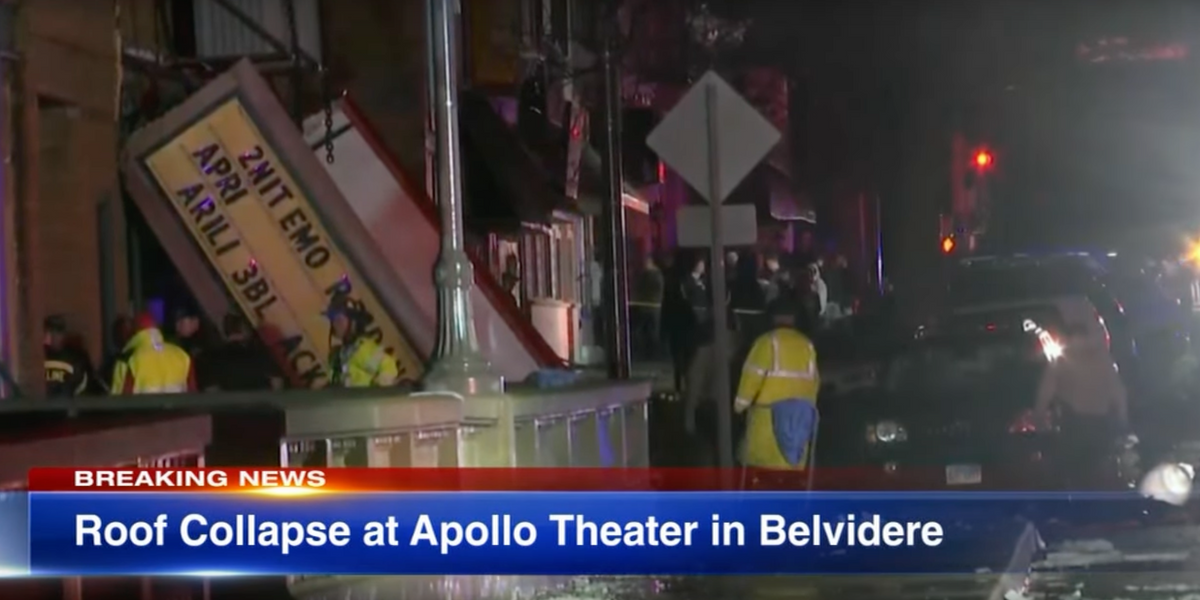 At least seven people died as a result of tornadoes that swept through the South and Midwest on Friday, multiple media reported.
"Chaos, absolute chaos," said Belvidere Police Chief Shane Woody, describing the scene of a roof and marquee collapse during a sold-out show at the Apollo Theater in northern Illinois , near Rockford.
"When the officers first arrive on the scene, when the fire department and first responders arrive, they do everything they can to control the chaos as much as possible. But eventually we go in and eventually we try to find people and save. as many people as we can and get them to safety as best we can," Chief Woody also said.
"I was in there a minute before it went down, concertgoer Gabrielle Lewellyn told WTVO. "The winds, as I was walking into the building, went from zero to a thousand in five seconds."
The packed metal concert had reportedly been underway for less than an hour when the storm hit the century-old venue, killing at least one person and injuring dozens more.
On Friday, storms and tornadoes also hit other states, including Arkansas, Indiana, Tennessee, Wisconsin, Iowa and Mississippi, the New York Times reported.
"We will spare no resources to assist with the response and recovery efforts of affected Arkansans," Arkansas Gov. Sarah Sanders (R) tweeted Friday night. The Natural State's governor signed an executive order declaring a state of emergency after severe weather ravaged parts of Little Rock and other cities.
The northeastern Arkansas town of Wynne was "cut in half by damage from east to west," Wynne Mayor Jennifer Hobbs told CNN. At least two people died in the city with a population of about 8,274.
"Today has been a very tough day for the state of Arkansas," Governor Sanders said at a news conference. Sanders activated the National Guard to assist Arkansas State Police and local law enforcement.
"Our message and our mission is really simple," Sanders said. "People come first and paperwork second."
u201cOur message and mission is very simple: people first, paperwork second.nnWe will make sure every Arkansan who needs help gets it.u201d
— Sarah Huckabee Sanders (@Sarah Huckabee Sanders) 1680317555
The apparent tornado that devastated parts of West Little Rock may have traveled more than 40 miles, KTHV reported. The National Weather Service called the storms in Arkansas "catastrophic."
Watch WLS-TV's coverage of the roof collapse at the century-old Apollo Theater in Belvidere, Illinois, below.
Do you like Blaze News? Bypass the censors, sign up for our newsletters and get stories like this straight to your inbox. Register here!