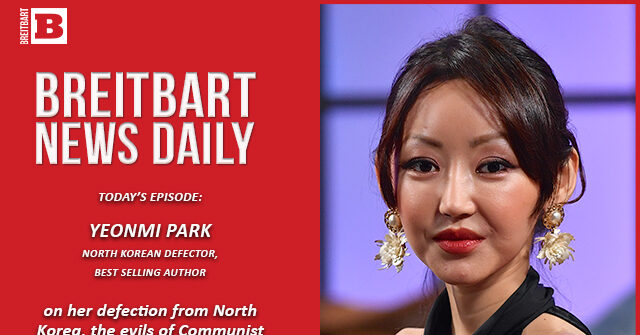 Host Alex Marlow covers a lot of ground in his opening monologue. The US government now believes the pandemic came from the Wuhan virology lab, Dr. Jill says Joe Biden is running again, Trump raised the score in East Palestine, and America is sending more money to Ukraine. Alex has an important update today, including news that Tennessee is banning children's drag shows.
Our guest today is Yeonmi Park, a North Korean defector and best-selling author. His new book is out now, While Time Remains: A North Korean Defector's Search for Freedom in America. She and Alex discuss their defection from North Korea, the evils of Communist China, and their experiences in America. His view of Americans is very clear. Alex asks her about her time at Columbia University, whether Americans are learning to be resilient, and whether we're paying enough attention to some of the real evils around the world. You won't want to miss their answers.
The Breitbart News Daily Podcast runs Monday through Friday as the "Director's Cut" of the SXM Patriot radio show. Hosted by Breitbart Editor-in-Chief Alex Marlow, you'll hear Alex's take on big political stories, interviews with various newsmakers and the Patriot "Call of the Day."
SUBSCRIBE for free by clicking on your favorite podcast platform below.