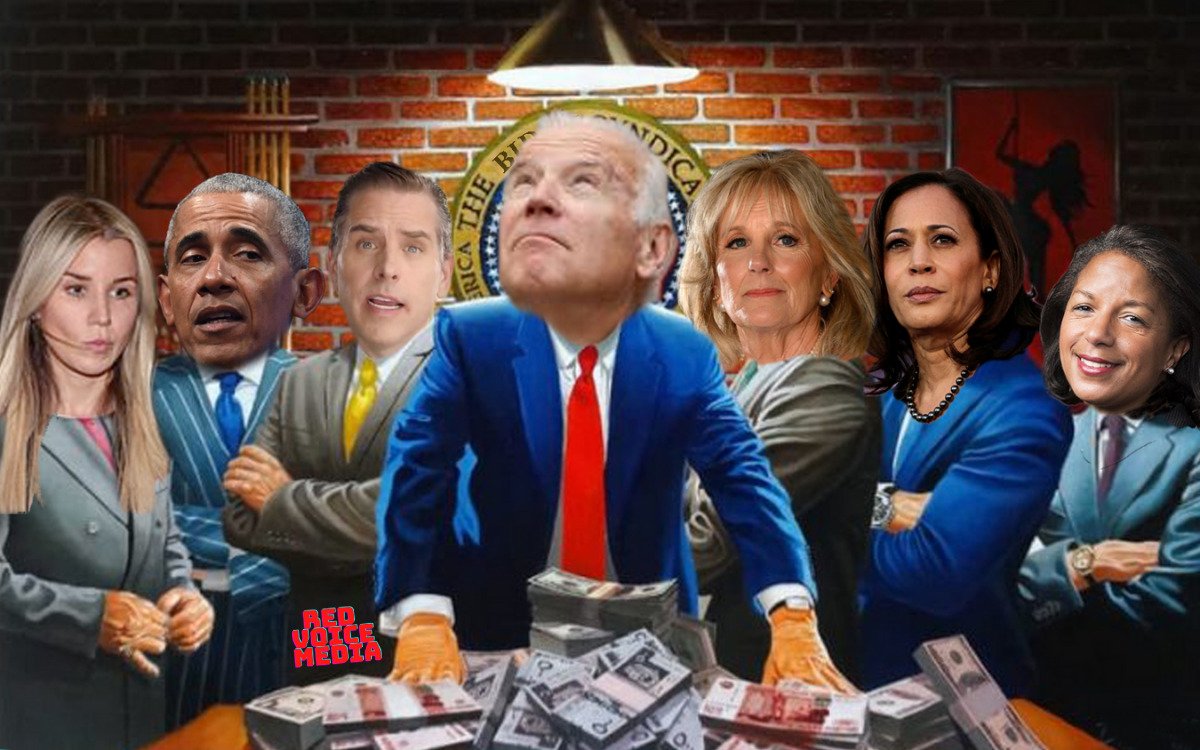 WILMINGTON, DE – According to reports, a witness part of a secret grand jury hearing regarding Hunter Biden's tax-related fiasco was asked about the identity of the person referred to as "the big guy" in an email about a possible business deal with a Chinese company.
A federal investigation into the president's son is picking up traction, with ABC News reporting that an "increasing number of witnesses have appeared before a grand jury impaneled in Wilmington, Delaware," where said witnesses have been asked a myriad of questions regarding Biden's tax obligations and various payments received while serving on Burisma's board of directors.
Go Ad-Free, Get Exclusive Shows and Content, Go Premium Today
Thus, it was only a matter of time before inquiries about the mysterious "big guy" referenced in a March 2017 email would crop up.
The New York Post reported that one of the witnesses summoned by the grand jury "was asked to identify the 'big guy' in the first son's planned deal with a Chinese energy conglomerate." The aforementioned email had Biden's business partner, James Gilliar, writing, "10 held by H for the big guy," when outlining a proposed distribution plan of equity in a company created to accommodate the CEFC China Energy Co. deal.
Back in October of 2020, former Biden business associate Tony Bobulinski had claimed that the "big guy" referenced in that March 2017 email was indeed Joe Biden.
Even with Bobulinski corroborating the information contained in the email that was part of the infamous laptop scandal, the mainstream media was generally treating the entire ordeal as nothing more than Russian disinformation and the sort.
Trigger A Lib With Our New Apparel: Cheap Gas 2024, FJB 2024, and more
But things have changed in recent weeks, with outlets like the New York Times having validated the laptop debacle this past March, and things seem to be getting too close to home for Joe Biden.
On April 3rd, White House chief of staff Ron Klain appeared on ABC News, where Klain assuredly professed that "the president's confident that his son didn't break the law. But, most importantly, as I said, that's a matter that's going to be decided by the Justice Department, by the legal process."
Yet, ABC News's George Stephanopoulos dug in a bit deeper with Klain, referencing how the Washington Post had dropped a report in late March detailing how Hunter and his uncle, James Biden, netted $4.8 million over a 14-month period a Chinese energy conglomerate.
This is where Klain showed the proverbial hand that's now in play on the matter, reiterating that while Joe Biden thinks his son did nothing illegal, if something illegal did occur then Joe Biden had nothing to do with it.
"The president is confident that his family did the right thing. But, again, I want to just be really clear, these are actions by Hunter and his brother. They're private matters. They don't involve the president. And they certainly are something that no one at the White House is involved in."
Get Dr. Zev Zelenko M.D.'s NEW Z-DTOX and Z-Stack Protocol, use code RVM for discount