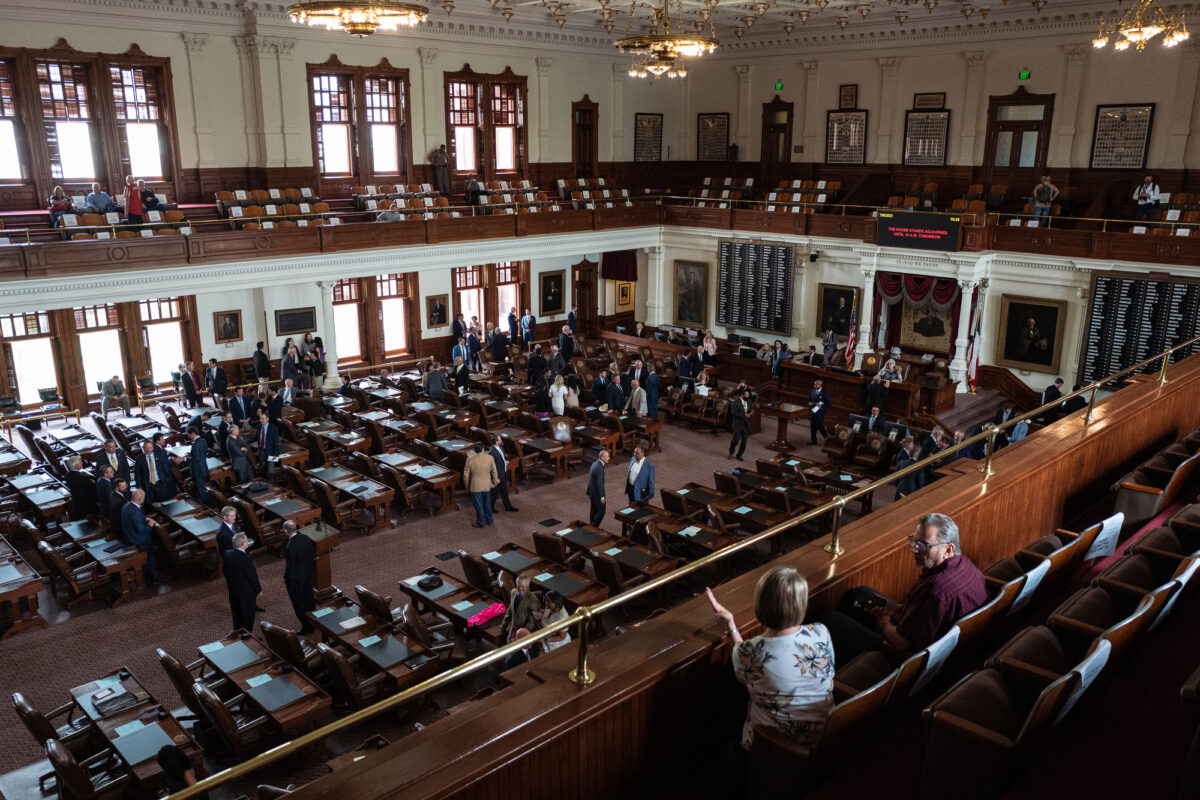 The Texas House has passed a bill that will ban sexually explicit books from public school and classroom libraries. The bill had bipartisan support, with 11 Democrats joining Republicans.
The bill followed a six-hour committee hearing. Concerned parents and citizens showed strong support for the bill, which passed on April 20, by a vote of 95–52.
The bill, HB900, was filed by state Rep. Jared Patterson (R-Frisco).
Critics of the bill reportedly argued that the language is too vague and could incriminate books that would otherwise not be deemed unsuitable.
Vendors of library materials will be required to vet any content before it gets sold to public and open-enrollment schools. Speaker of the House Dade Phelan (R-Beaumont) stipulated reviewing all content as a necessity, with all sexually explicit material being prohibited from entering or remaining in taxpayer-funded school libraries.
Further, the bill would mandate vendor book ratings and stipulate parental consent. According to a summary by Patterson, it also mandates adherence to library standards as set out by the State Board of Education and the Texas State Library Archives Commission.
Patterson stated that he embarked on the quest to address sexually explicit materials in public schools 18 months ago. The process led to bipartisan support from state legislators. Patterson expressed strong disappointment in those who voted against the removal of explicit content from the hands of Texas kids.
In 2021, prior to the introduction of HB900, Texas Gov. Greg Abbott, who is expected to sign the bill into law, sent a letter to the Texas Association of School Boards (TASB). In it, he requested the Association investigate obscene content in public school materials.
The TASB responded by saying it has "no regulatory authority over school districts, nor does it set the standards for instructional materials, including library books."
Following on from Patterson's initial request, he further instructed all independent school districts to declare whether the explicit book "Gender Queer, a Memoir"was present in any of their libraries. Some school districts, including Keller ISD concurred that material of this sort does not have any place in educational facilities. It was subsequently removed.
Patterson identified the book as well as other graphic content that was present in several other school libraries across the state.
The issues pertaining to graphic content, library standards, and lack of parental control on the matter are covered in HB900. It further requests a list of any such materials to be passed on to the Texas Education Agency (TEA) for submission to its website.
"HB 900 seeks to resolve issues relating to library material with graphic content, library standards, and lack of parental control regarding library material by providing for the rating of library material that is sexually relevant or sexually explicit and for a list of such materials to be submitted to TEA and posted to the TEA website," it states.
New standards for libraries would follow the implementation of the bill, and would encompass the exclusion of sexually explicit library material for purchase and applying standards for selection and removal of questionable material.
In addition, parental consent will be necessary for students to gain access to rated material. Schools and school districts will need to review and report any controversial content in their books on a bi-annual basis to the state.
According to an analysis of the bill, as reported by Just The News, the bill does not bring into existence a criminal offense or category thereof. Neither does it alter the eligibility of a person for community supervision, parole, or mandatory supervision.
"As both a lawmaker and a parent, it's important that we empower parents to have better visibility into what materials are available to their children in school libraries and to implement better safeguards to prevent explicit materials from being available on campuses in our state," Speaker Phelan was quoted as saying following the passing of the bill.
A similar bill was filed last month by Sen. Angela Paxton (R-McKinney). SB13 relates to a school district's library materials and catalog. It mandates the creation of local school library advisory councils, as well as parental rights regarding public school library catalogs and access by the parent's child to library materials, according to Bill track 50.
It passed along party lines by a vote of 18–12.
From NTD News