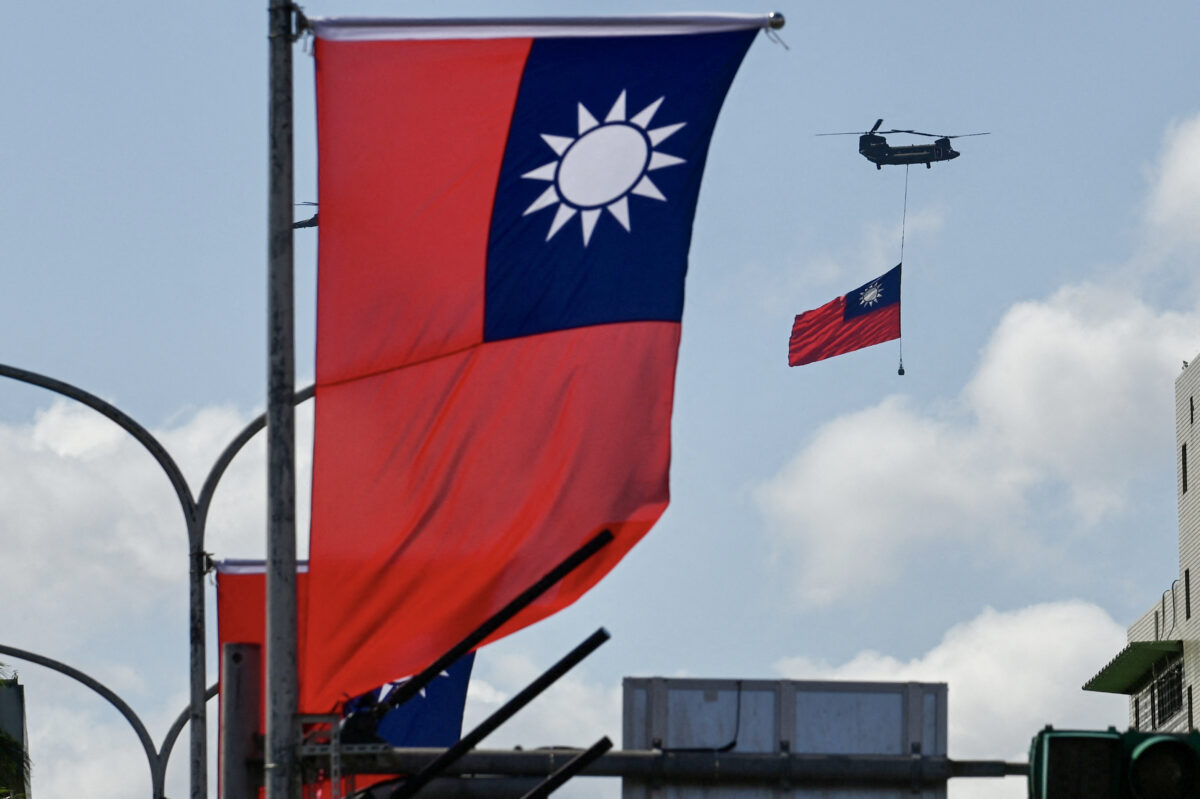 The Chinese communist regime must recognize that Taiwan is not a part of China and handle cross-Strait disputes with respect and fairness, the Taiwanese Mainland Affairs Council (MAC) said on Sunday.
The MAC made the remarks after outgoing Chinese premier Li Keqiang pledged to advance "peaceful reunification" with Taiwan while taking "resolute steps" to oppose Taiwan's independence.
At the National People's Congress, Li said that Beijing should improve its policies that contribute to the well-being of Taiwan as the people "on both sides of the Taiwan Strait are one family bound by blood."
The MAC, which is responsible for cross-Strait policies, later responded by saying that the Chinese Communist Party (CCP) should "face up to the fact that the two sides of the Taiwan Strait are not subordinate to each other."
It urged the CCP to respect the Taiwanese people's commitment to upholding the sovereignty, democracy, and freedom of their island nation, according to a statement.
The MAC also called on Beijing to handle cross-Strait affairs pragmatically "in a rational, equal, practical, and mutually respectful manner" so as to foster positive interaction between the two sides.
Taiwan has been a self-governing democracy since the Chinese civil war ended in 1949. Still, Beijing regards Taiwan as a breakaway province that must be united with mainland China by any means necessary.
Last year, the CCP staged war games around Taiwan in retaliation for then-U.S. House Speaker Nancy Pelosi's controversial visit, which the CCP said violated the "One China" policy.
Taiwan Warns of 'Sudden Entry' by CCP Military
Taiwanese Defense Minister Chiu Kuo-cheng has warned that the CCP military might make a "sudden entry" into Taiwan's contiguous zone this year as Taiwan bolsters its military exchanges with the United States.
"Looking forward, they would use force if they really have to," Chiu told Parliament on Monday, Reuters reported.
Chinese incursions into Taiwan have occurred almost daily as the CCP increased military pressure on the self-ruled island. Taiwan's military detected 10 Chinese aircraft and four vessels near the island on Monday, with two of the aircraft crossing Taiwan's airspace.
But so far, the self-ruled island has not reported any incidents of the Chinese military entering its contiguous zone, which Taiwan defines as 24 nautical miles from its coastline.
Aircraft of the Eastern Theater Command of the Chinese People's Liberation Army (PLA) conduct joint combat training exercises around Taiwan on Aug. 7, 2022. (Li Bingyu/Xinhua via AP)
During her meeting with a U.S. delegation in Taipei last month, Taiwanese President Tsai Ing-wen said that Taiwan would "continue to bolster military exchanges" with the United States, but she did not elaborate.
"Going forward, Taiwan will step up cooperation with the United States and other democratic partners to confront such global challenges as authoritarian expansionism and climate change," Tsai said on Feb. 21.
Tsai has made bolstering Taiwan's defense capabilities her top priority but ruled out armed confrontation with China. She had offered talks with the CCP to reach a "mutually agreeable arrangement," but Beijing rebuffed them.
CCP Doubts on Taiwan Invasion
William Burns, director of the CIA, claimed that Beijing is doubtful whether its potential invasion of Taiwan would be successful, with the ongoing Russia–Ukraine conflict strengthening such concerns.
In an interview with CBS last month, Burns was asked whether China would commit to an outright invasion or seek to slowly strangle Taiwan's democracy.
"I think our judgment at least is that President Xi [Jinping] and his military leadership have doubts today about whether they could accomplish that invasion," he said. "I think, as they've looked at [Russian President Vladimir] Putin's experience in Ukraine, that's probably reinforced some of those doubts as well."
The CIA director noted that the risk of China using force against Taiwan will keep rising during this decade, extending into the next decade as well.
"That's something obviously, that we watch very, very carefully."
 Naveen Athrappully contributed to this report.