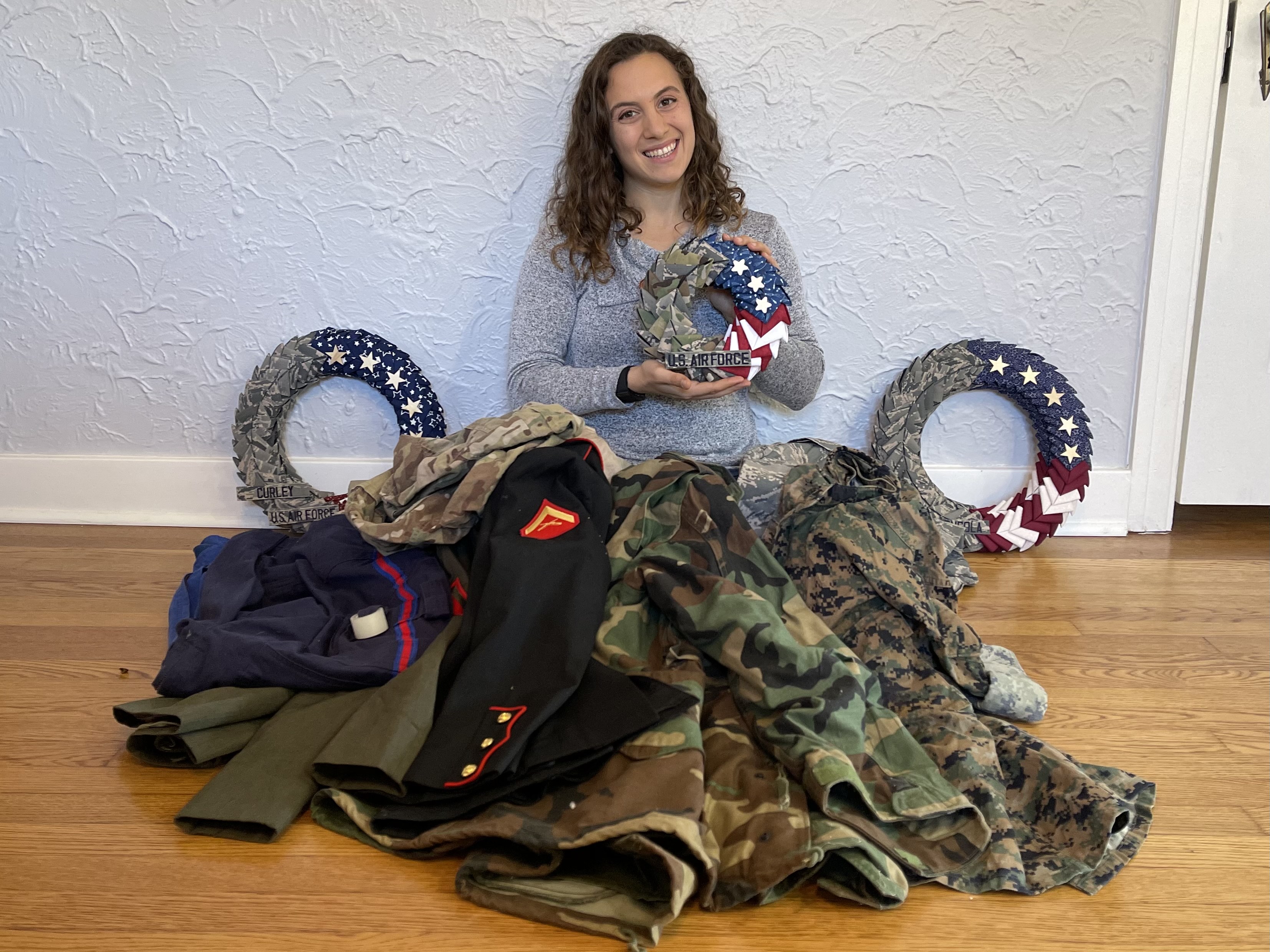 After the U.S Air Force switched over to new uniforms, a staff sergeant from San Antonio, Texas, found a unique way to memorialize her old ones. She repurposed the material into a wreath.
Nicole Pompei, a former Marine and active-duty airman, posted on a Facebook group called Women Veterans' around July 2020 asking people what she could do with the uniforms when the Air Force was switching its uniforms from the Airman Battle Uniforms to the Operational Camouflage Pattern. Most people recommended her to make a wreath; however, Nicole admits she had no idea how to create one.
With support from her "crafty mother," who helped create the design, she made a "prototype." After posting photos on the veteran's group, Pompei, 29, was flooded with requests from families who wanted to honor their loved ones in the same way.
Pompei then launched a website called Wreaths by Nicole P, and has crafted over 200 wreaths since July. "It just kind of blew up," she told Fox News.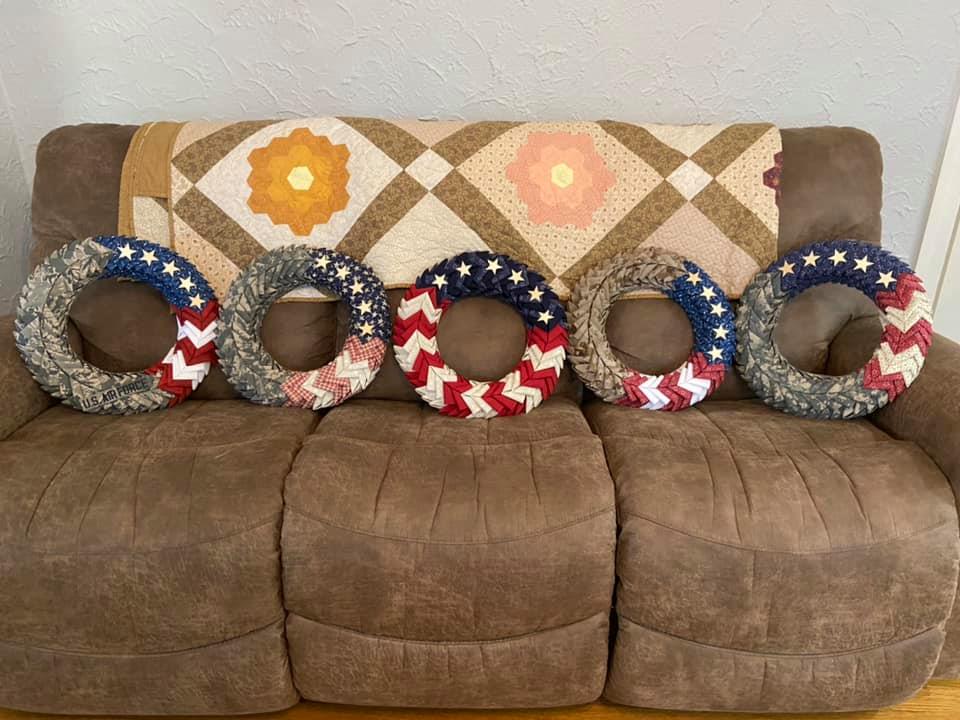 One of Pompei's most noteworthy commissions to date was from a friend's cousin who wanted three military uniforms from 1946 repurposed. Pompei admitted feeling reluctant to cut them up but is happy she did. "Now they have a blended moment that they can hold with them for a lifetime," she wrote, posting photos of the finished wreaths on her Facebook page.
Pompei's creations come in a spectrum of sizes and bespoke designs with some being patriotic with stars and stripes while others are just festive holiday themes. Pompei relies mostly on donated military uniforms, supplementing with fabrics that she buys herself, and it takes four hours to make one wreath from beginning to end.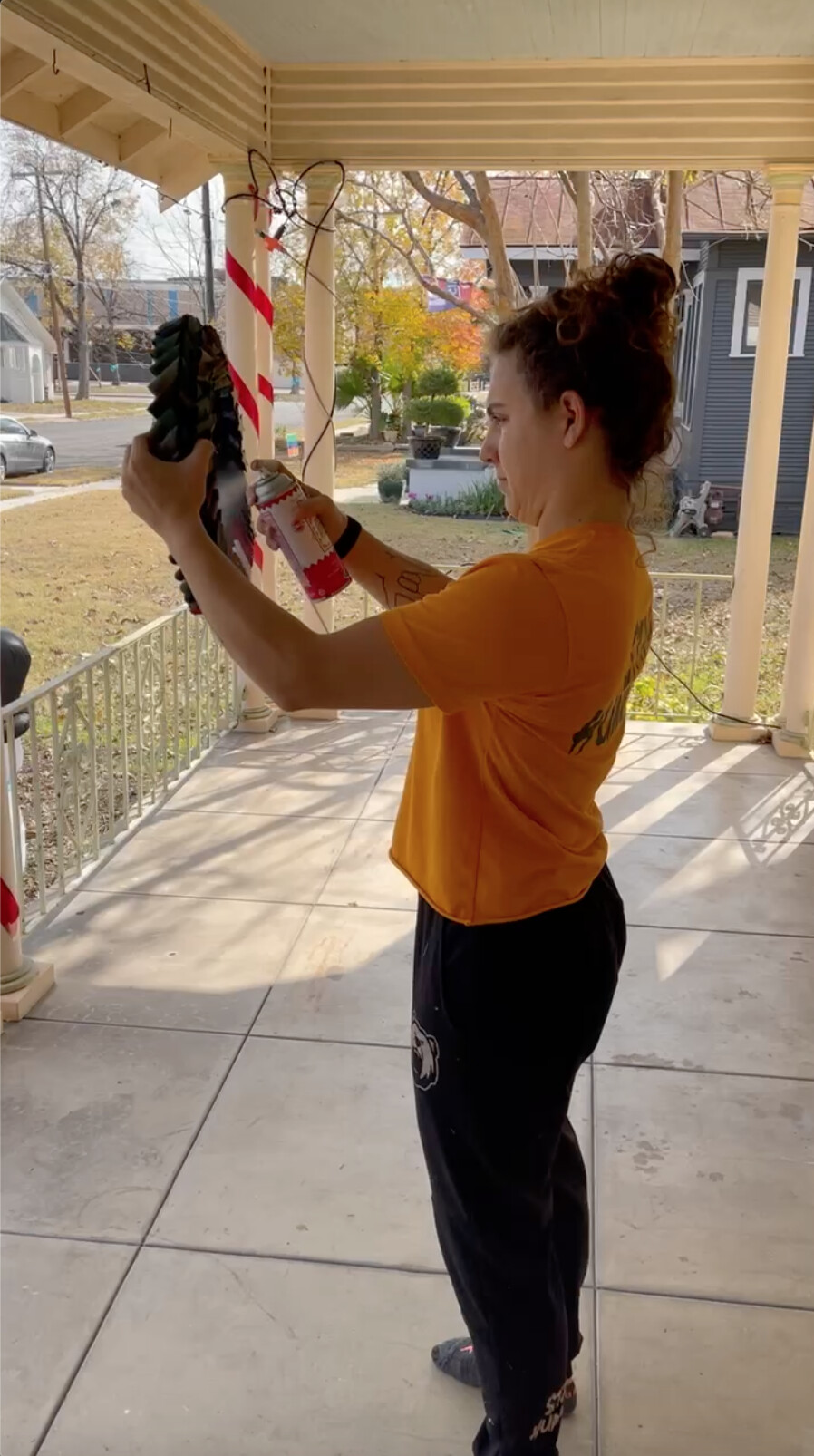 The sergeant's favorite aspect of her unique hobby is hearing the stories behind the uniforms and connecting with military families across the United States. "I feel so honored that I can memorialize and honor their service," she told People. "I have such respect for anybody who has served in the military."
Pompei's creations have also elicited very emotional responses from a number of recipients.
"I often joke that my motto should be, 'Wreaths by Nicole P: Making moms cry since July 2020,'" she told KENS 5. "I cannot tell you how many times I've had customers tell me the recipient began crying from being so overwhelmed with their gift."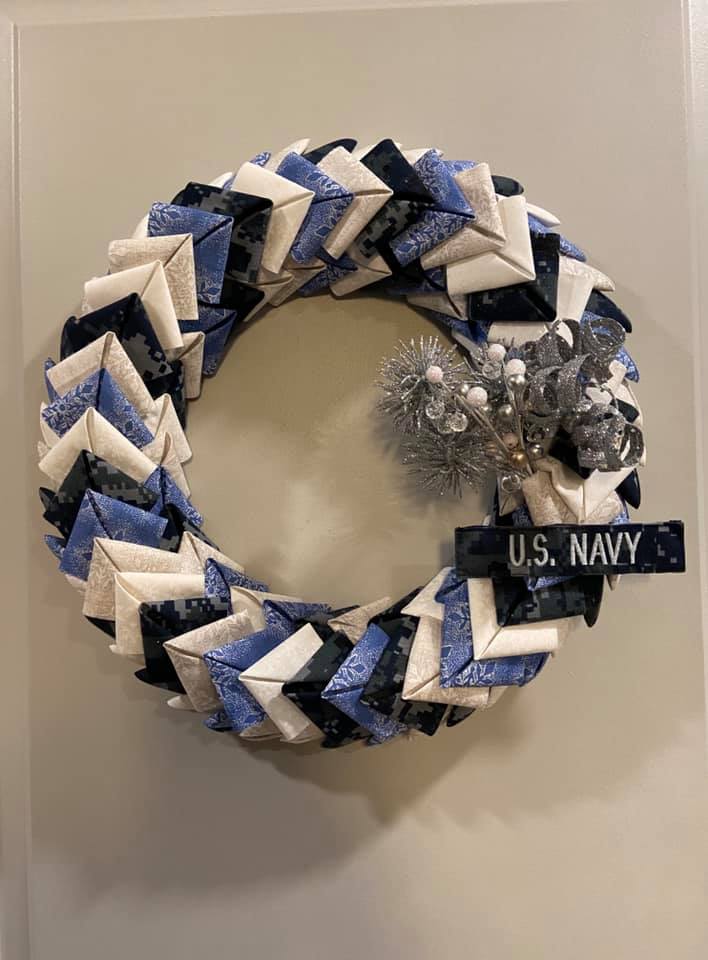 "Each wreath tells a story," Pompei says.
"Whether it's old uniforms stuffed in the back of someone's closet, to retirements, birthdays, Christmas gifts …" she considered, "when I make each wreath, I get to learn a bit about someone's service and I get to honor that service in a unique way."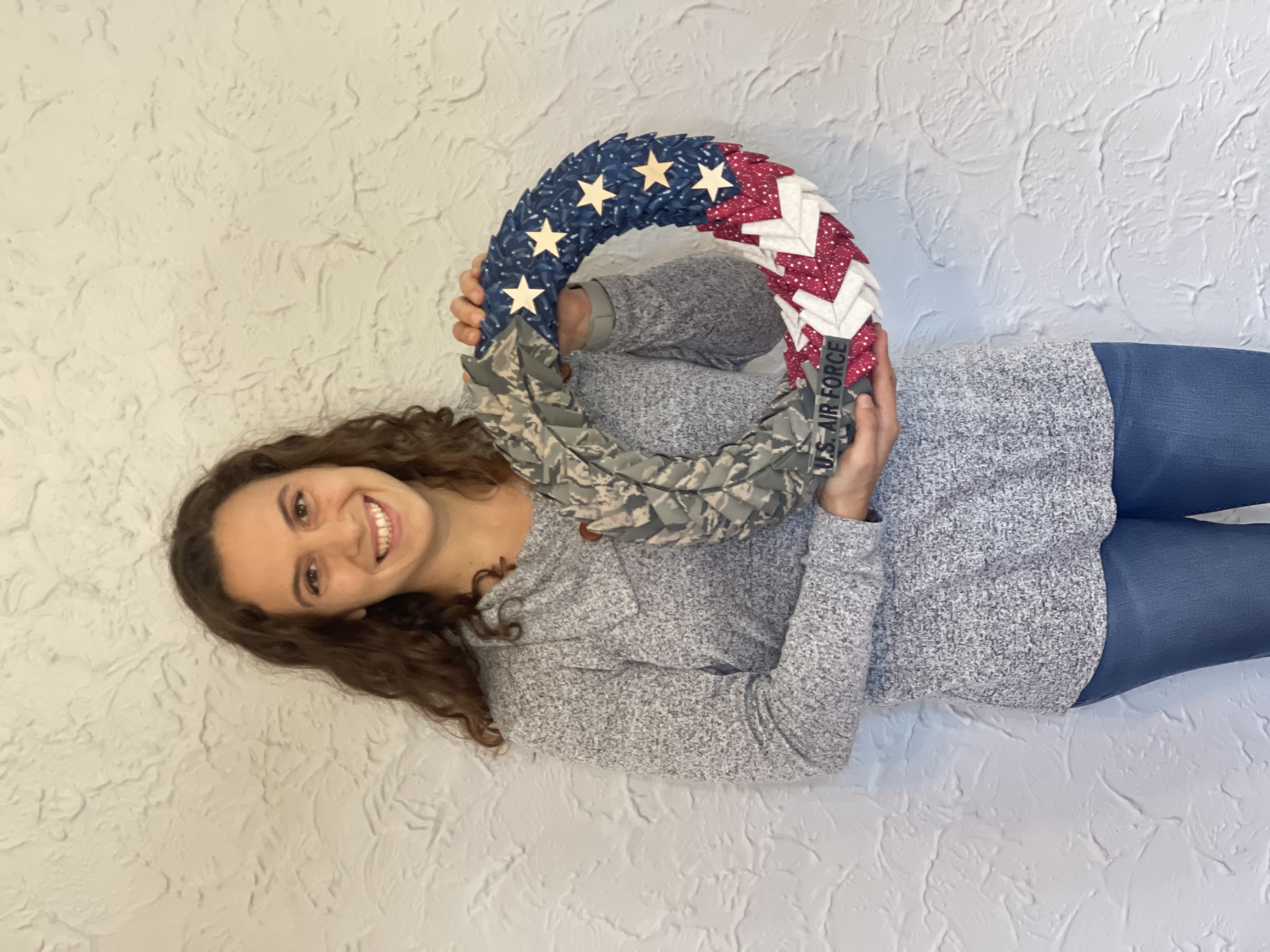 We would love to hear your stories! You can share them with us at emg.inspired@epochtimes.nyc