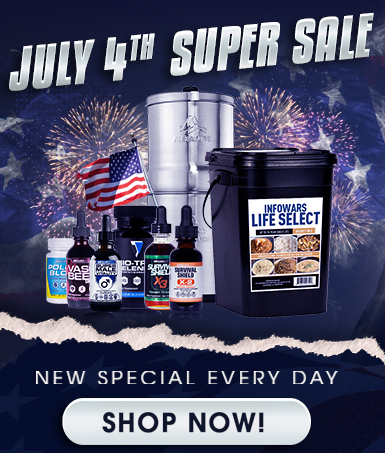 Kentucky Senator Rand Paul urged Americans not to let "the fearmongers win," Tuesday, referring to the latest move to scare Americans into continued restrictions with the dreaded 'Delta variant' of COVID-19.
"New public England study of delta variant shows 44 deaths out of 53,822 (.08%) in unvaccinated group. Hmmm," Paul tweeted:
Paul's comments come after a new campaign by Anthony Fauci and the Biden Administration urging Americans to get vaccinated because "the Delta variant is more contagious":
The Delta variant, previously called the Indian variant before it went woke, is also being cited as a justification for mask mandates to continue.
Senator Paul visited a Coffee shop in Greensburg Tuesday to meet with people and discuss the restrictions.
"I think it's still very present on people's minds," Paul said, adding "I think it's also the greatest restrictions on our freedoms in a long, long time."
"We did a lot of things wrong that hurt the economy that didn't help the pandemic, so I think it's important," Paul said, continuing "I think people do want to hear about it. I think more people ask me about my interactions with Dr. Fauci than anything else in the room."
"I think that the numbers show that we're beyond the worst of this," Paul said, adding "I think we've reached a level of immunity between natural infection and the vaccine together, that I think we're actually at a point where we're not going to get large numbers of the infection again."
"We don't really need people who believe in some sort of elitism to tell us what to do," Paul asserted, adding "In a free society, we make these decisions individually."
Earlier in the day Paul made an assertive case for natural immunity and the misinformation on the matter that is coming from the government in indiscriminately pushing vaccinations:
———————————————————————————————————————
ALERT! In the age of mass Silicon Valley censorship It is crucial that we stay in touch.
We need you to sign up for our free newsletter here.
Support our sponsor – Turbo Force – a supercharged boost of clean energy without the comedown.
Also, we urgently need your financial support here. ———————————————————————————————————————