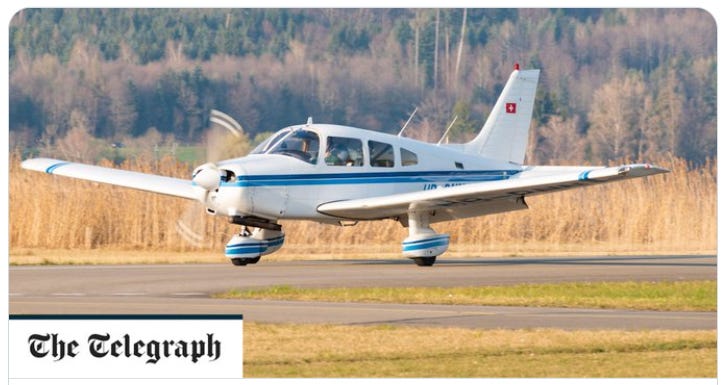 for Dr. William Makis MD
COVID Intel
There have been a growing number of stories of pilots and flight attendants suffering cardiac arrest and sudden death in flight, and here are a few that made it to the mainstream media:
A flight instructor died during the flight after suffering a cardiac arrestbut his co-pilot thought he was joking (click here).
According to a newly released safety report on the incident, the pilot thought the instructor was feigning sleep as the pair flew a circuit near Blackpool Airport in Lancashire, England, on June 29, 2022.
Shortly after takeoff, the instructor's head turned back. The pilot knew the 57-year-old instructor well and thought he was just pretending to take a nap. However, when the plane landed and his co-pilot was still leaning on his shoulder and unresponsive, he realized something was wrong (click here).
A post-mortem examination concluded that The instructor died of acute heart failure. He had passed a medical examination four months earlier. The report found there was no indication the instructor was ill.
"People who had spoken to him on the morning of the incident said he was his normal, cheerful self and there were no signs he was unwell," the report said.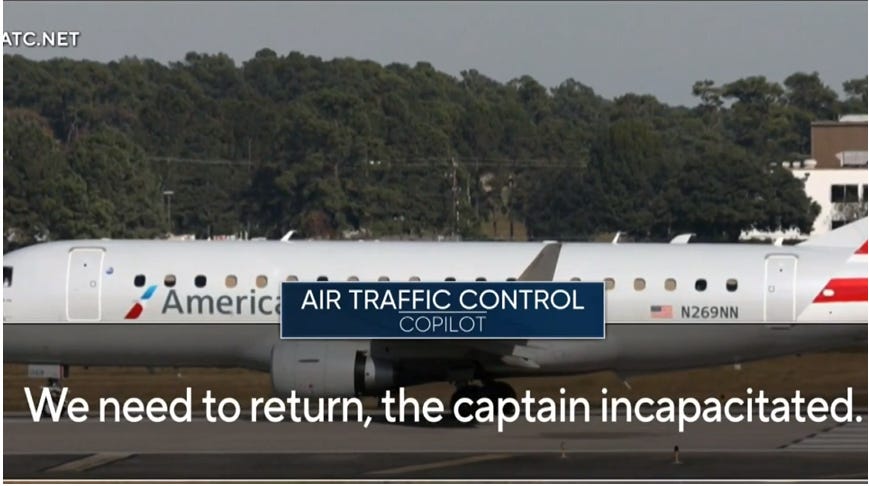 American Eagle Flight 3556 operated by Envoy Air from Chicago to Columbus returned to O'Hare Airport on November 20, 2022after the captain fainted and was incapacitated shortly after departure (click here).
The data shows that the flight was only 10 minutes away from take-off when the situation occurred. The training captain was later pronounced dead at the hospital.
The envoy did not comment on the cause of the medical emergency. The Airline Pilots Association, the union representing Envoy pilots, had no comment (click here)
One story reported that the 54-year-old pilot, Patrick Ford, had a booster shot of COVID-19 two days earlier and felt "dull and dizzy" during takeoff. (click here).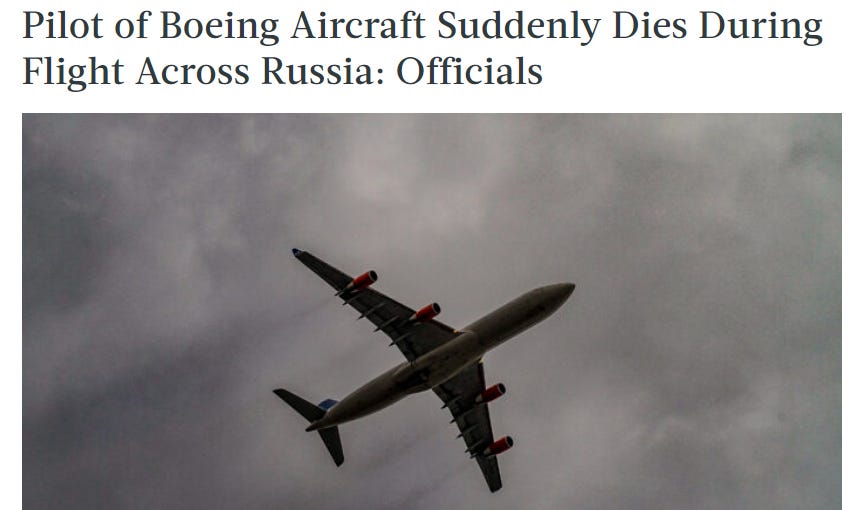 A pilot died suddenly during a flight between the Russian cities of Novokuznetsk and St. Petersburg on Sunday (September 18, 2022), officials told state media (click here)
Authorities told RIA Novosti that the unnamed pilot, identified as the flight commander, felt ill during the trip. The commander died before medical attention could be given to the pilot, officials said. Ikar Airlines is also known as Pegas Fly.
The cause of the pilot's death has not been released.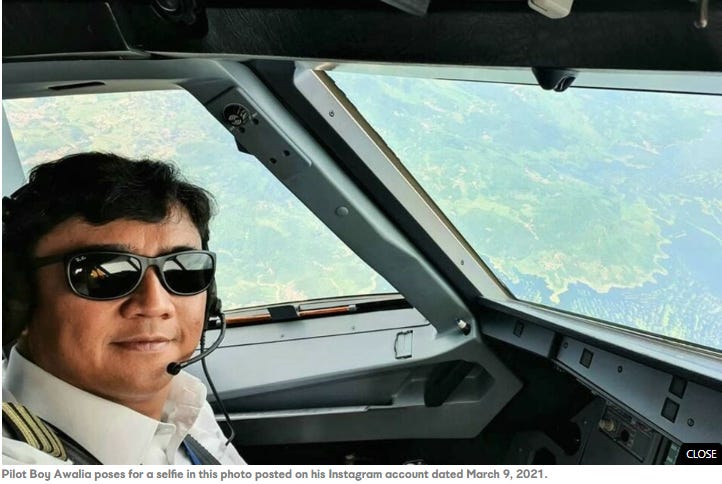 The Citilink Indonesia flight, an Airbus A320 carrying more than 100 passengers, had departed from Surabaya International Airport in East Java Province and was heading to the city of Ujung Pandang in Sulawesi Province in south July 21, 2022 (click here)
the pilot, 48 years Boy Awalia, suffered a medical emergency 15 minutes after take-off and was forced to return to the airport before being rushed to a hospital where he later died (click here).
The airline said it had conducted pre-flight health checks for all duty crew and they were "declared fit or fit to fly", according to a statement from Dewa Kadek Rai, the president director of PT Citilink Indonesia .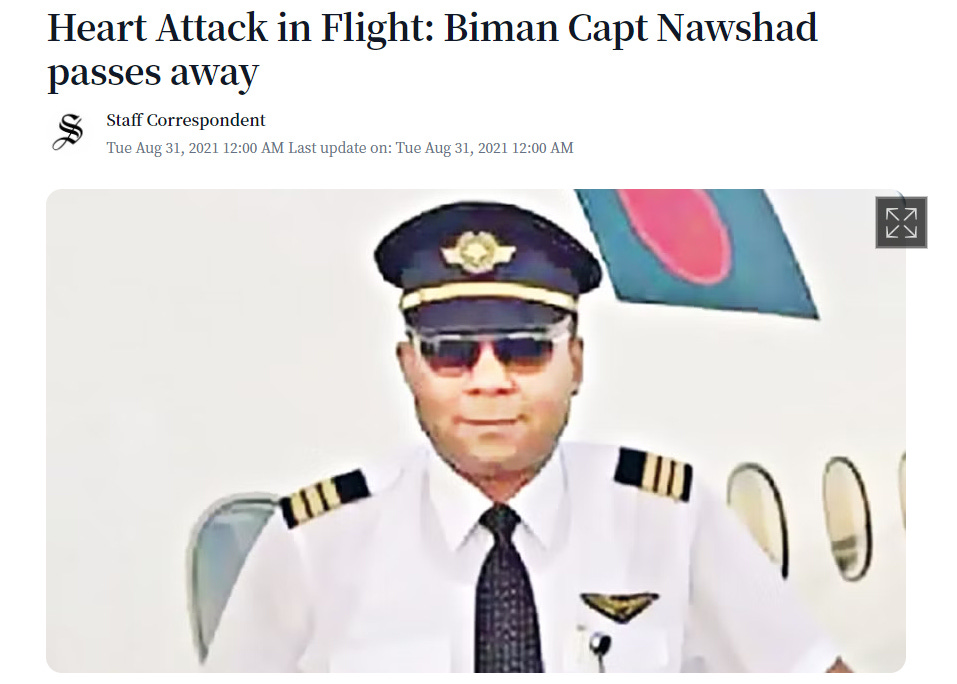 Biman Bangladesh Airlines pilot Captain Nawshad Ataul Quaiyum, who suffered a massive heart attack while piloting a Muscat-Dhaka flight on August 30, 2021, died in an Indian hospital. He was 44 years old.
Quaiyum was piloting a flight with 124 passengers. After he became ill, the plane was taken over by the co-pilot (click here).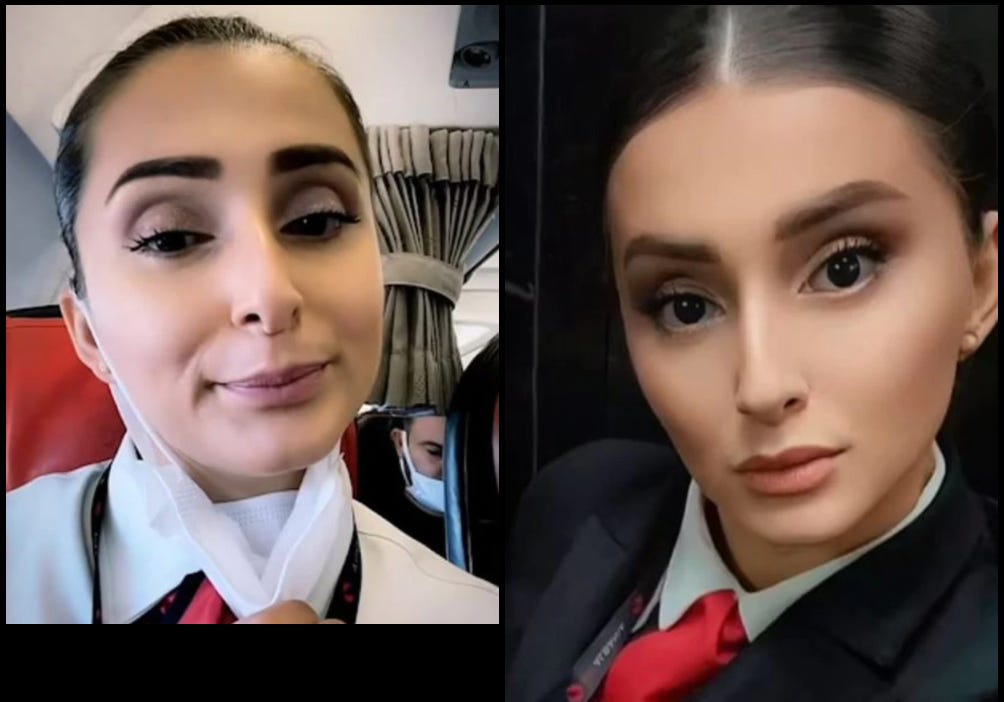 Air Albania cabin crew member Greta Dyrmishi, 24, was traveling from Tirana, the Albanian capital, to Essex in the UK on December 21, 2022 when he suddenly fainted after the plane landed. Paramedics provided CPR but he died (click here).
An autopsy found the 24-year-old had died of Sudden Adult Death Syndrome (SADS).
A statement issued by Air Albania at the time of the flight attendant's death said: "On December 21, after disembarking passengers from our flight in London, one of our cabin crew, Greta Dyrmishi, have a heart attack
"Even after all medical assistance was provided immediately, we still lost her."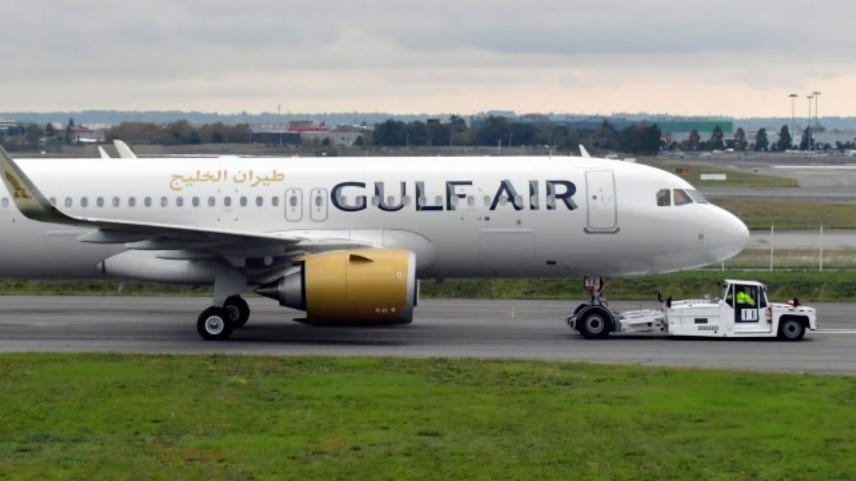 Air traffic controller Yasser Saleh Al Yazidi fell ill after the seven-and-a-half-hour Gulf Air flight took off from Bahrain en route to Paris (click here).
The pilots were forced to make an emergency landing a few hours into the trip, in Erbil, Iraq. They had reached 34,000 feet in the air when the crew member he suffered the heart attacksaid the director of Erbil Airport.
Although the crew member was taken to hospital immediately after landing, Yasser was pronounced dead on arrival.
See how many cardiac arrests and in-flight pilot deaths there have been in the second half of 2022, as well as flight attendant deaths.
There have also been a number of unusual helicopter crashes in Canada in 2022.
I fear we are inching closer to a major airline disaster in 2023 as a result of injuries sustained by pilots vaccinated against COVID-19.
It is important to note that these are not the only cases of pilots with in-flight cardiac arrests causing an accident, as I am aware of other incidents that have not been properly reported in the media.
I have also been in contact with pilots who are deeply concerned about the COVID-19 vaccine injuries their fellow pilots are currently suffering and what this means for the safety of air travel in the future.
The Virgin Australia flight from Adelaide to Perth was forced to make an emergency landing after the first officer suffered a heart attack 30 minutes after take-off on 3 March 2023
Two days ago I wrote about pilots and combat attendants suffering cardiac arrests in flight and then dying suddenly (previous article).
One of my readers kindly wrote in the comments section about a very recent incident on a Virgin Australia flight. This is the incident and now we have more information.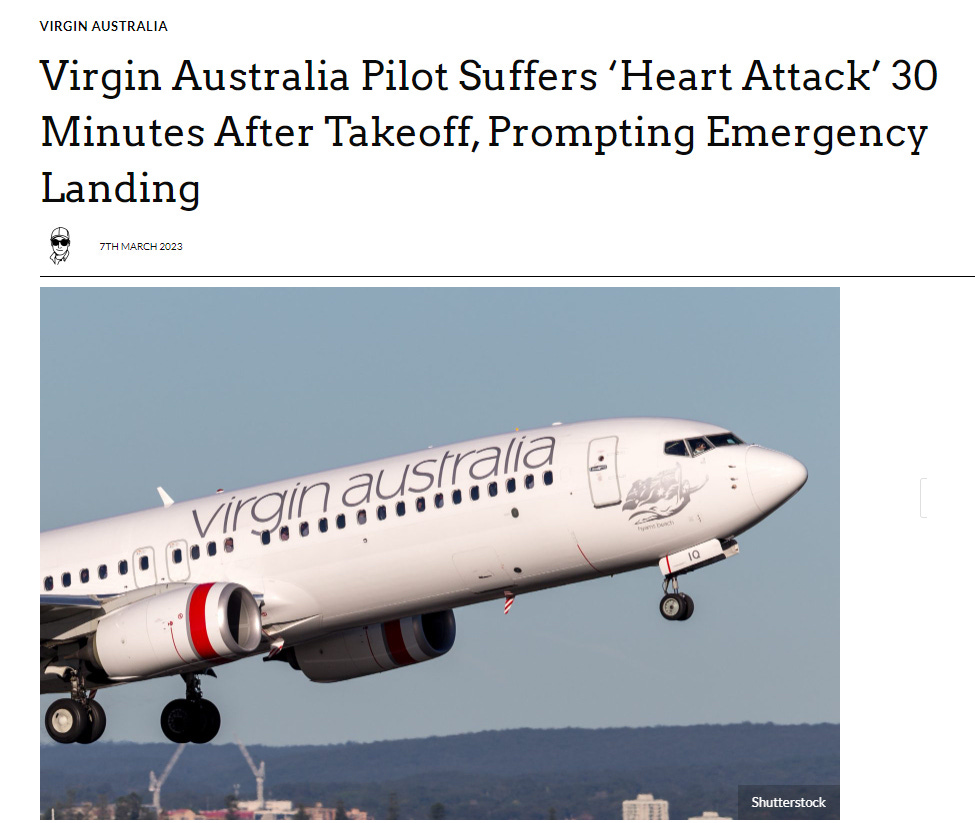 "The Virgin Australia flight from Adelaide to Perth was forced to make an emergency landing after the The first officer suffered a heart attack just 30 minutes after departure. (click here)
The incident occurred on March 3, 2023, and resulted in the Airbus A320 being forced to return to Adelaide, where emergency services were waiting to transport the ill pilot to hospital.
The first officer was incapacitated after suffering a heart attack. The flight captain declared an emergency and successfully landed the plane about 70 minutes later."
Aero Inside reports:
"A VARA Virgin Australia Regional Airlines Airbus A320-200, registration VH-VNB operating flight VA-717 from Adelaide, SA to Perth, WA (Australia), was en route at FL320 approximately 240 nm north of west of Adelaide about 30 minutes into the flight when the The first officer suffered a heart attack and was incapacitated The captain declared PAN PAN and returned the aircraft to Adelaide for a safe landing on runway 23 about 70 minutes later (click here)
Here's some additional info (thanks to @AirBo55):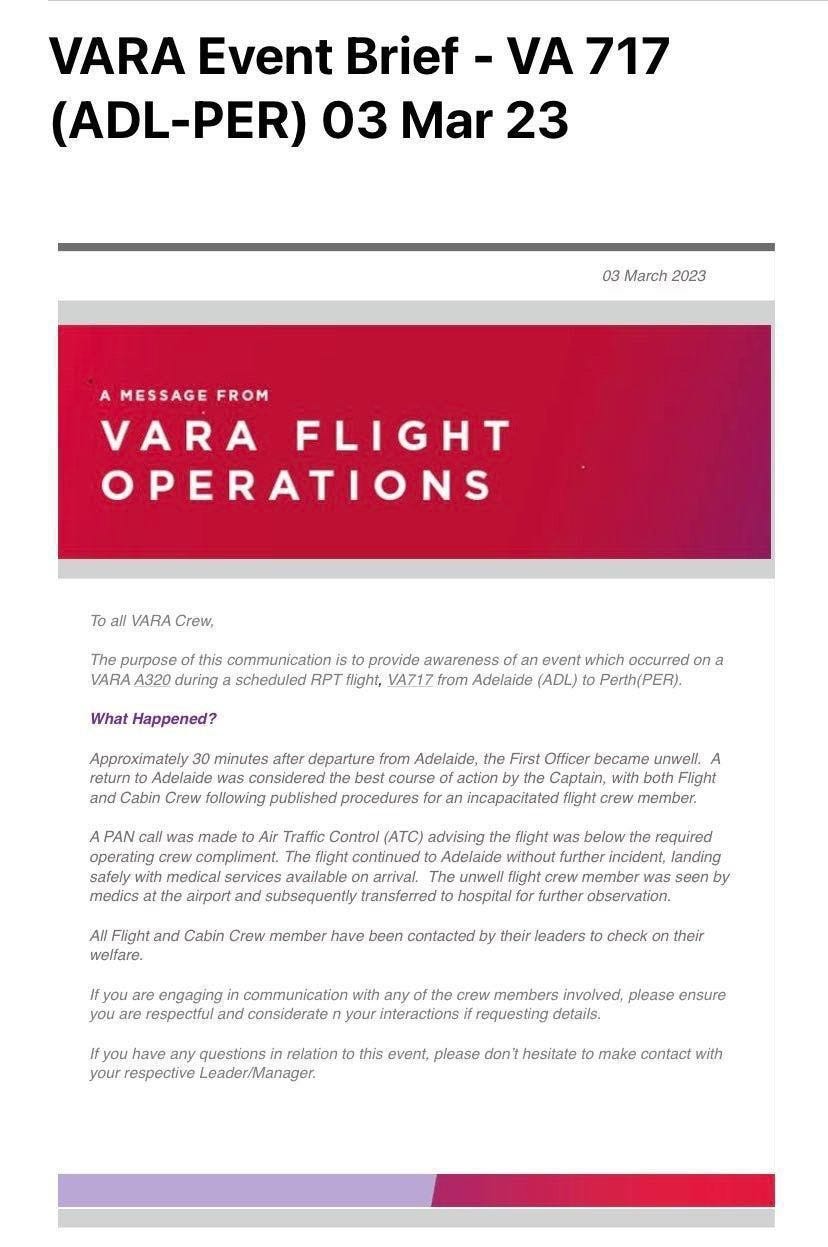 I have not seen any mainstream media reporting this terrifying incident. However, I have seen many media articles pushing for one pilot in the cockpit instead of two.
Why planes could soon have just one pilot (CNN) (click here)
Airlines want you to feel comfortable flying without a co-pilot. Pilots, and flyers, are not convinced (Fortune) (click here)
Airlines are pushing for a change in federal regulations that could put a pilot in the cockpit (CBS News) (click here)
Airlines are moving to have one pilot, not two, in a cost-cutting solution (Forbes) (click here)
"In a move to save costs and ease staff shortages, many countries are asking the United Nations body that oversees global aviation safety rules to move to a single-pilot model on flights commercials, instead of two."
As I've written before, I fear we're getting closer and closer to a major airline accident due to pilot and/or co-pilot incapacitation as a result of COVID-19 vaccine injuries.
Meanwhile, the mainstream media is aggressively pushing the concept of a single pilot fully vaccinated against COVID-19 in the cockpit. Almost as if they wanted a major plane crash to happen. Would an incident like this lead to a crackdown on flying in general? To fight climate change? And for our safety, of course?
Read the full article at COVID Intel.
See also:
Understand the times we are currently living in
Year 2023: Will America Fulfill Its Destiny? Jesus Christ is the only "transhuman" the world has seen or will ever see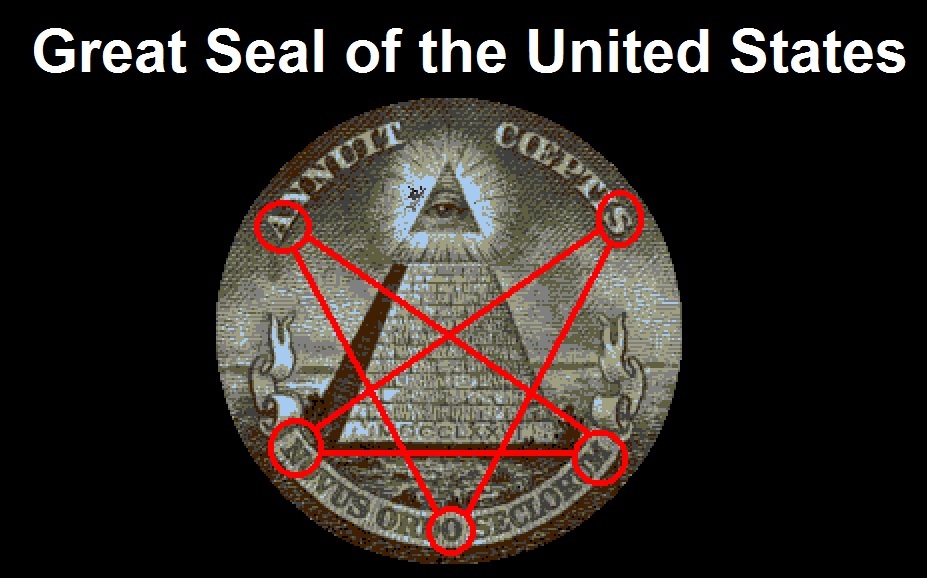 An invitation to technologists to join the winning side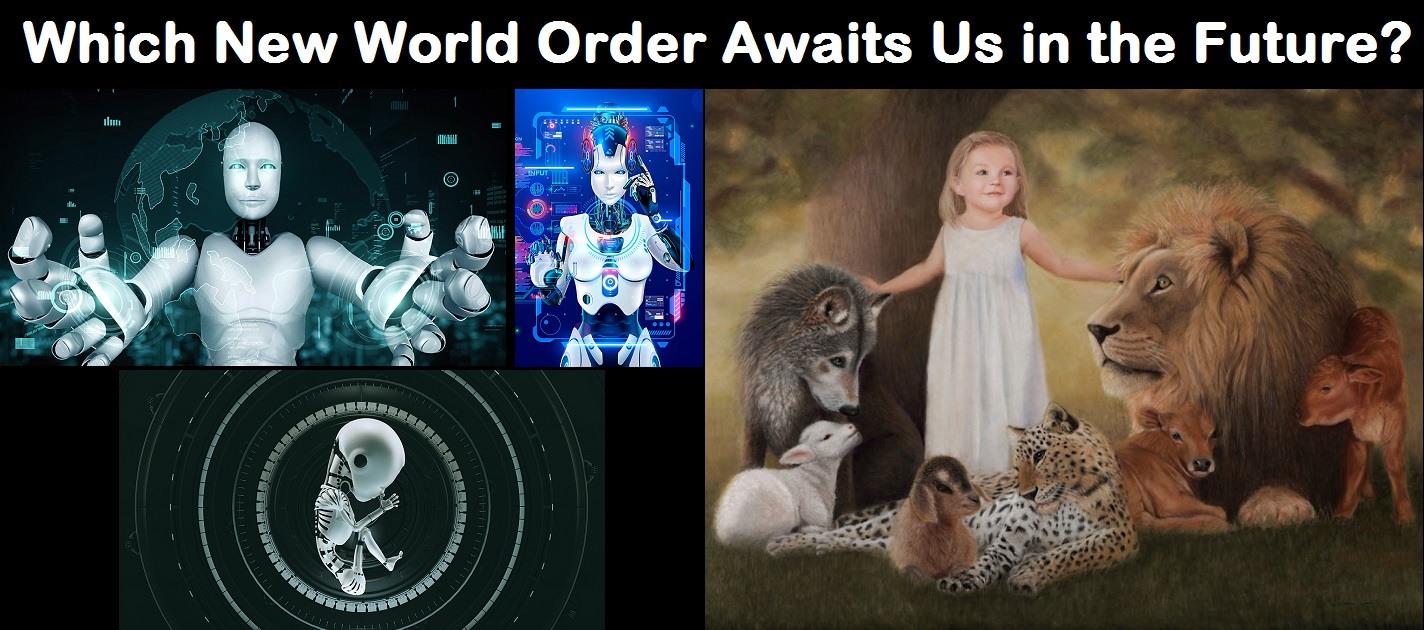 Synagogue of Satan: Why It's Time to Leave the Corporate Christian Church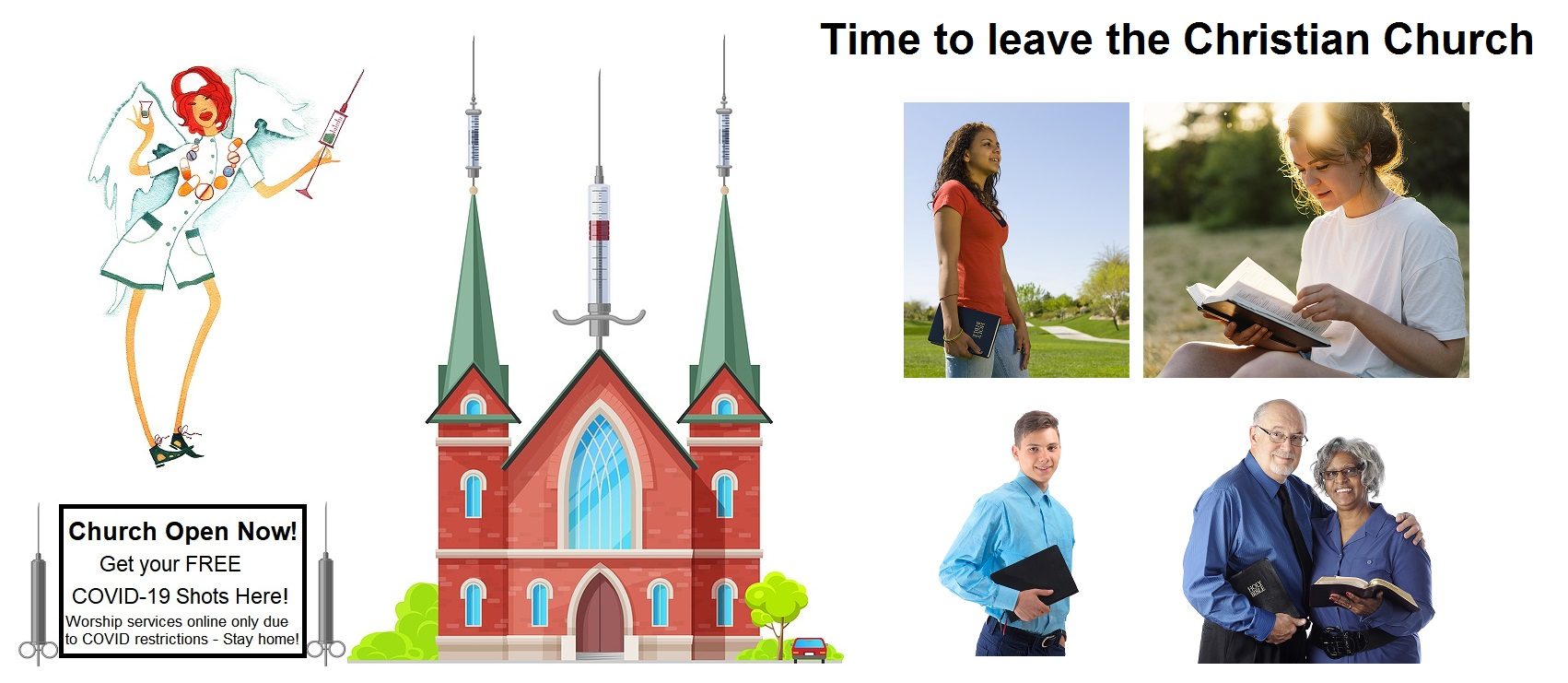 Spiritual wisdom vs. natural knowledge: why there is so much deception today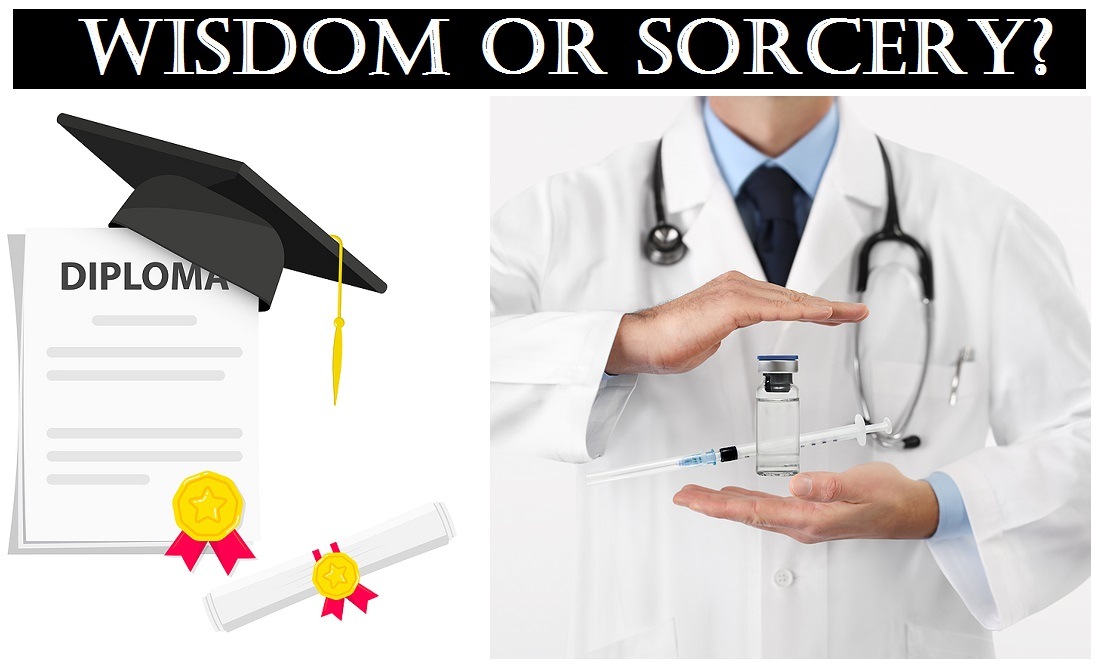 How to determine if you are a disciple of Jesus Christ or not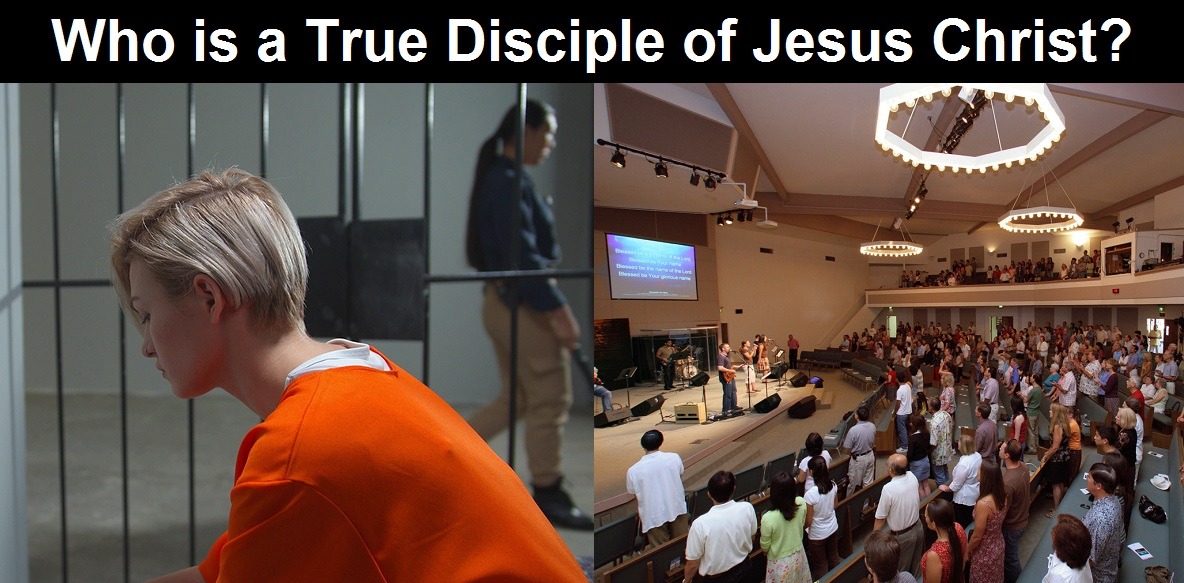 Epigenetics exposes Darwinian biology as religion: Your DNA does NOT determine your health!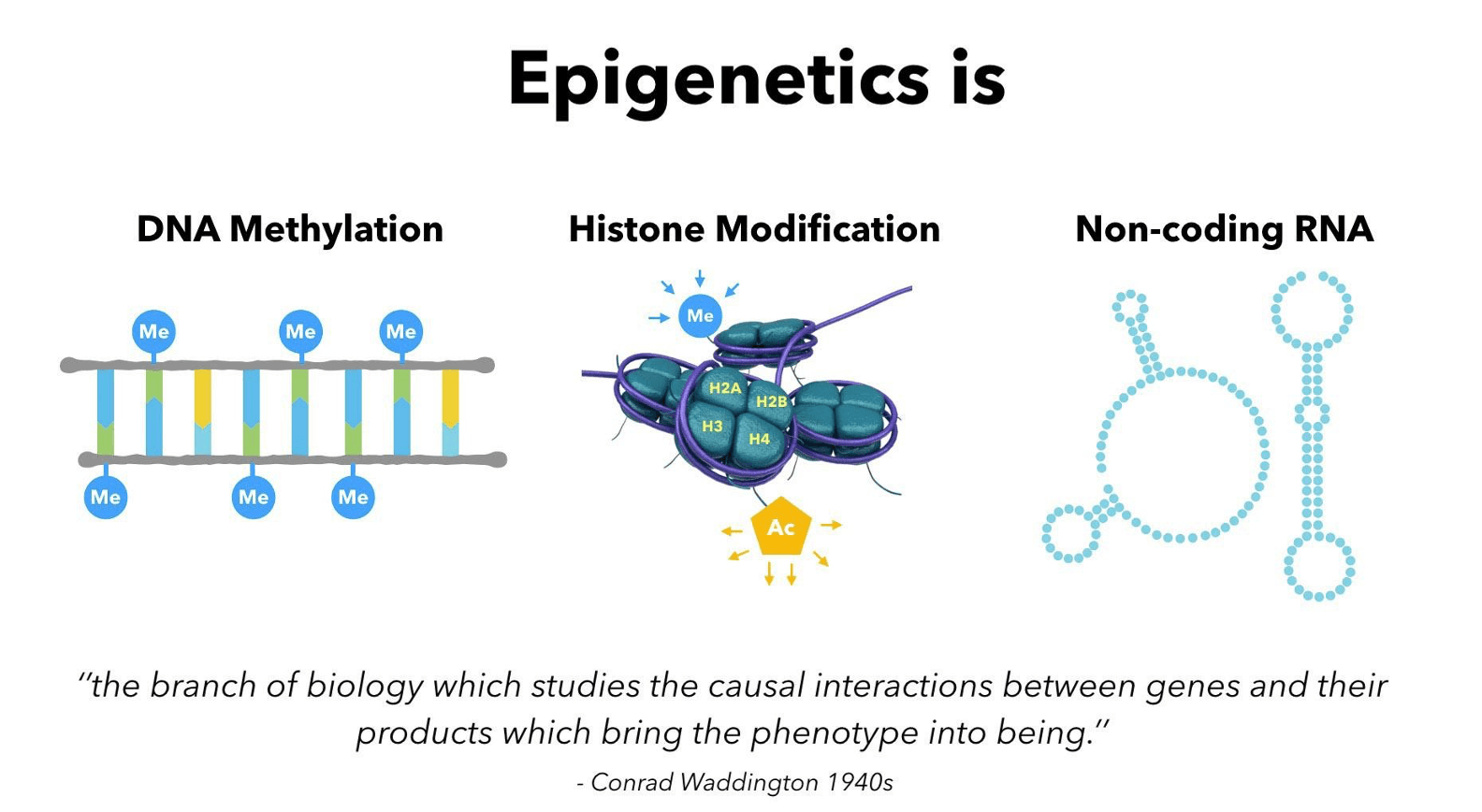 What happens when a holy and just God gets angry? Lessons from history and the prophet Jeremiah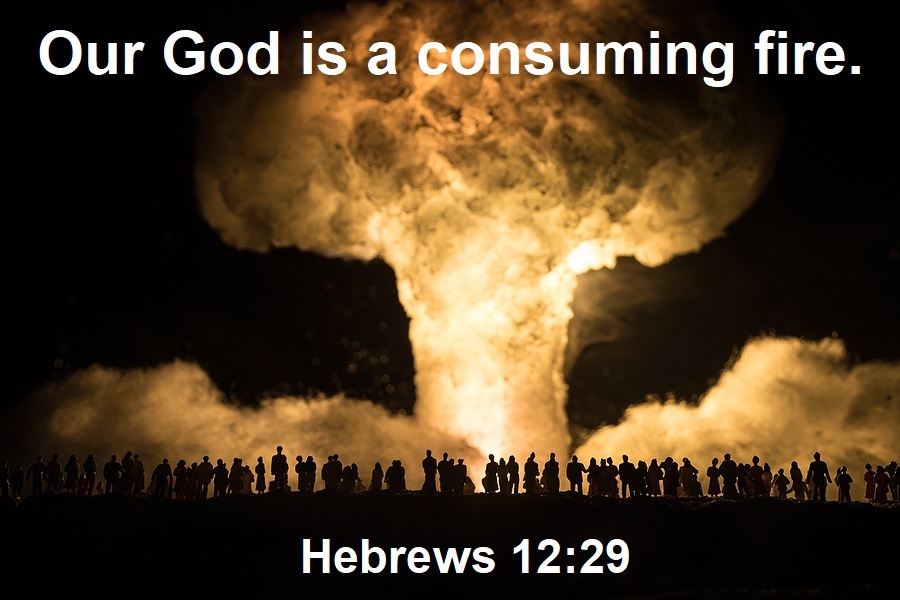 Insider exposes Freemasonry as the world's oldest secret religion and Luciferian plans for the new world order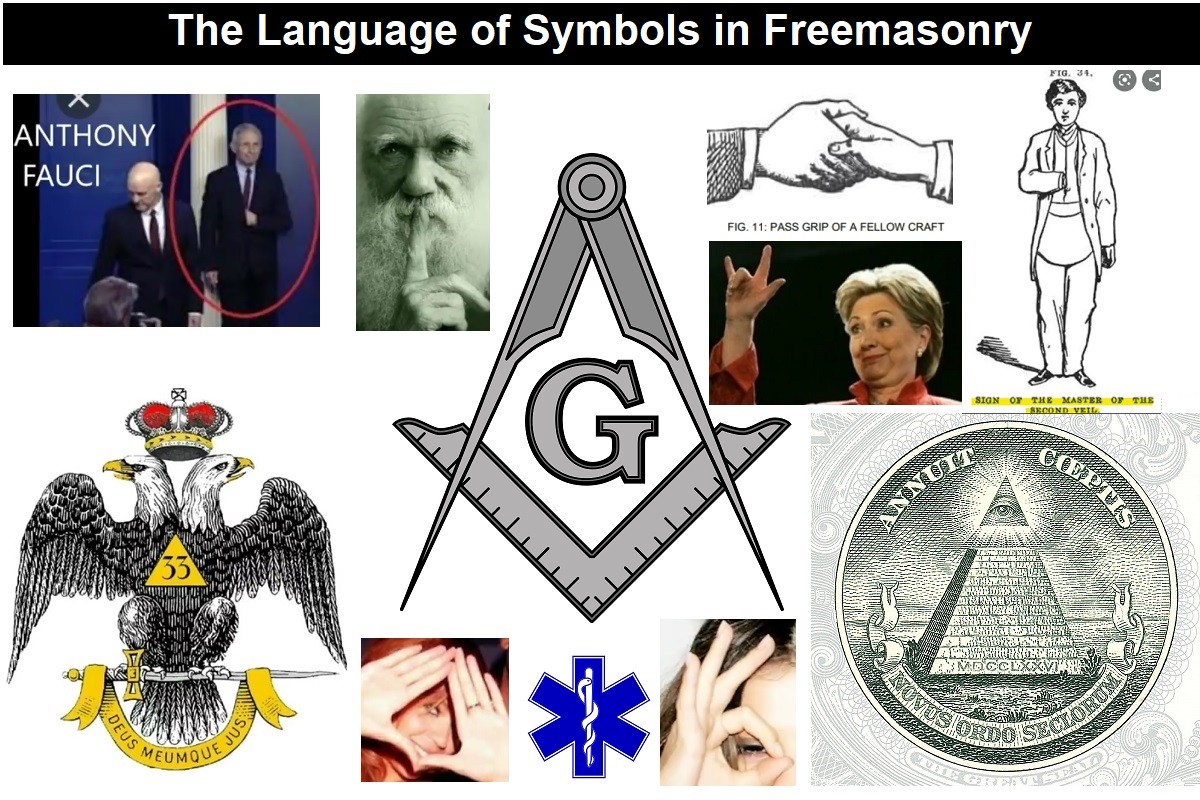 Identifying the Luciferian Globalists Implementing the New World Order: Who Are the "Jews"?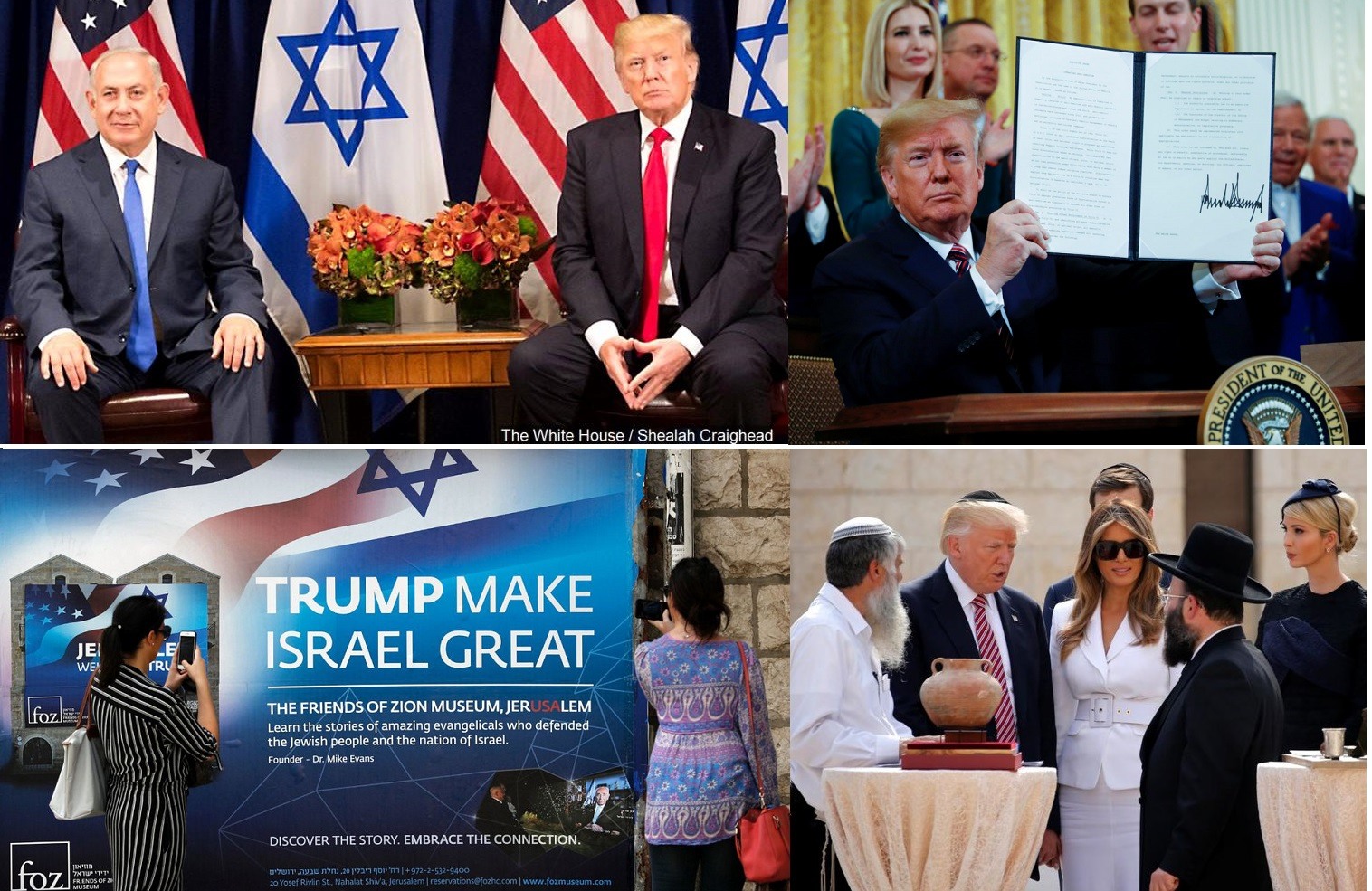 Posted on March 8, 2023