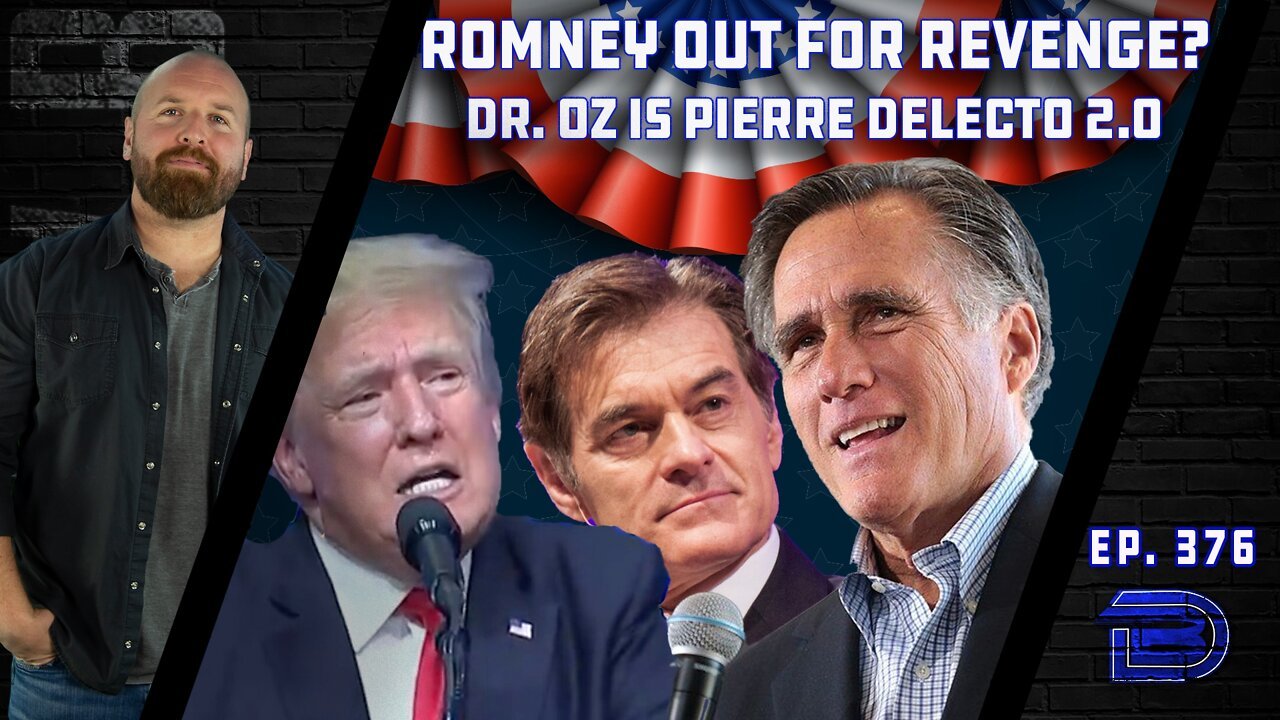 Watch every show here.
Go Ad-Free, Get Exclusive Shows and Content, Go Premium Today
Joe Biden again spent the weekend in Delaware as Jen Psaki accidentally referred to Obama as the president and outlined new COVID rules that make zero sense when compared to their rhetoric over the last two years. Plus, will RINO Mitt Romney run as a third party candidate and go out in a blaze of glory by splitting the vote and taking down Trump? And Is Dr. Oz just another Pierre Delecto? Finally, Veteran, CEO and Founder of 13 Stars Hot Sauce Sean Maloney stops by to tell his story of starting his company and how he gives back to Vets every day.
RUMBLE:
Live And Exclusive Content Is Moving To Rumble.
Subscribe, Watch and Engage at https://rumble.com/DrewBerquist
SUPPORT THE SHOW:
Love Common Sense And Want To Keep Free Speech Alive? Support the Show.
https://www.drewberquist.com/support/
SHOW SPONSORS AND AUDIENCE DISCOUNTS
Mammoth Nation – Shop Conservative and push back against the woke left. Become a member at https://mammothnation.com/ and use promo code DREW to save 30% on your membership.
Red Beach Nation – Whether you live at the beach, are traveling to one or just want to imagine yourself there…Red Beach's comfy patriotic apparel is sure to lift your spirits.
Use promo code DREW and save 10% at https://RedBeachNation.com
My Patriot Supply – Every family should have at least one three-month supply of food per person. Go to www.SurviveWithDrew.com to SAVE $150 and get FREE SHIPPING on your 3-Month Food Kits.
My Pillow – Get the best night's sleep of your life and save!
Use Promo Code DREW to save up to 66% off your purchase at https://MyPillow.com
The Root Brands-Get rid of heavy metals and toxins in your body!
Purchase Clean Slate and other Root Brands products here:
https://therootbrands.com/product/trinity-pack/drewberquist
UFM Underwear -Visit https://ufmunderwear.com/ and Use Promo Code DREW to receive $6 off!
13 Stars Hot Sauce -Veteran owned and operated premium hot sauce company. They not only have 4 bad-ass flavors but they give back to US Veterans & First responders with each bottle sold. Use the code 'AMERICA' at checkout to get free shipping on all orders of $25 or more!
https://13StarsHotSauce.com
Bottom Gun Coffee Co.
Support veteran owned companies and start your day with U.S. Submarine Inspired Coffee at https://bottomguncoffee.com/
Use Promo Code "DREW" To Save 10%
Aura – The New Standard in Digital Security
Honest Pricing. Serious Protection. Help When You Need It.
Visit Aura.com/DREWBERQUIST and Save 40%
The People Vs. Fauci, America's Grand Jury – Watch Live and Join The Jury