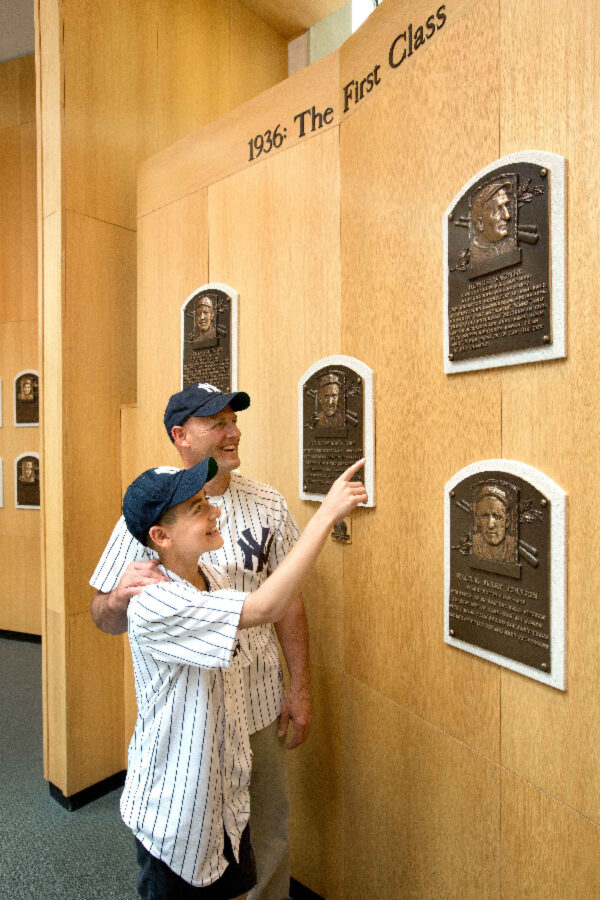 Louis Kaplan is channeling his childhood. As a youngster he collected baseball cards, which he stored in boxes and treasured as souvenirs of America's favorite pastime. Decades later he's reliving that time while visiting the National Baseball Hall of Fame and Museum in Cooperstown, New York.
Opportunities to recapture memories from the past aren't limited to baseball or New York. From Coca-Cola to cars, movies to museums, chapters of times gone by await discovery. Some may be close to where you live.
One exhibit at the Baseball Hall of Fame traces the history of the cardboard collectibles from 1878 to today. Another showcases cards imprinted with the photo and statistics of famous players such as Babe Ruth and Jackie Robinson. A surprising twist is a section devoted to "error cards," which had misspelled names and other mistakes.
Paintings also prompt memories of the past, and few evoke nostalgia more than those of Norman Rockwell. His images portray virtually every aspect of American life and culture, with his best-known works the cover illustrations for The Saturday Evening Post magazine between the 1910s and 1960s. The Norman Rockwell Museum in Stockbridge, Massachusetts, is home to a treasure-trove of the artist's paintings, sketches, and studies.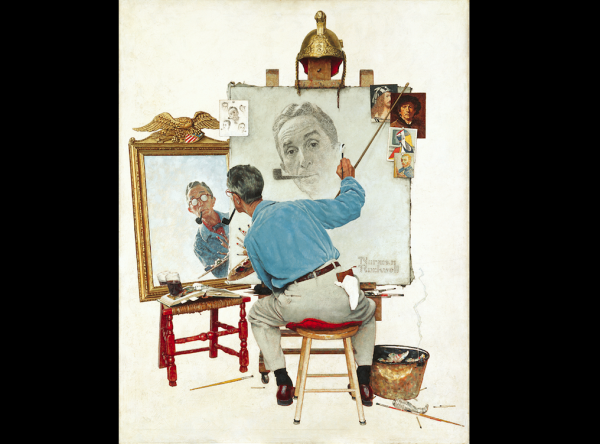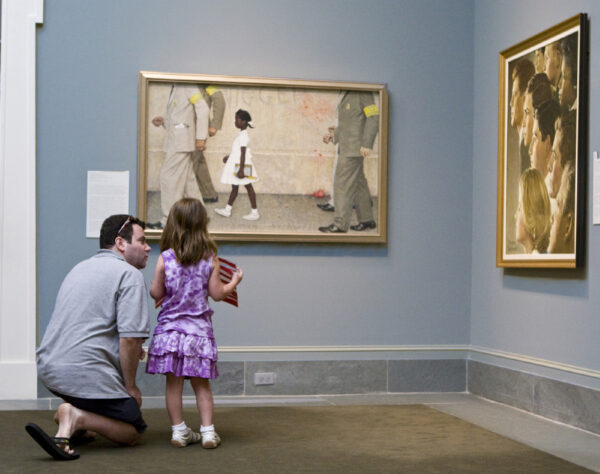 Shaving mugs, colorful striped poles, and elaborate padded chairs are among exhibits at another museum. The National Barber Museum and Hall of Fame in Canal Winchester, Ohio, recalls the heyday of old-fashioned barber shops and traces the history of barbering back to the Egyptian pharaohs, when instruments were fashioned from oyster shells. The Hall of Fame honors giants of the trade, such as the man who founded the first barber school in the United States in 1893.
Two iconic brand names that have been known around the world for decades are celebrated in other places. The World of Coca-Cola in Atlanta traces the history of that beverage with a film, artifacts, and interactive exhibits. A Coke syrup from 1896 sets the stage, and a Virtual Taste Maker invites visitors to create flavors the way early pharmacists did. One high point is the Vault of the Secret Formula, where the legendary recipe for the soft drink is secured.
The story of an older creation is told at the Levi Strauss Visitor Center in San Francisco. It began in 1852, when an immigrant by that name from Bavaria opened a dry-goods store during the height of the gold rush. When he patented the process of putting rivets in pants for strength, the world's first jeans were born. That's part of what comes to life at six museum-quality pavilions.
Any back-to-the-past journey requires places to eat, and some immerse diners in the feel and food of yesteryear. The Forks Resort Restaurant, a lakeside diner in the Sierra National Forest, has been family-owned for four generations. The California eatery has a 1950s diner setting and prices to match. A hamburger costs $5.60 and a double burger $6.95. Hungry folks often end their meals with old-fashioned ice cream pie washed down by a root beer float.
At The Coffee Shop in Jackson, North Carolina, the entire menu is priced below $10. The popular spot has been serving home-cooked meals since 1926 in an atmosphere enhanced by vintage photos, signs, and an old jukebox.
What could be finer after dinner in a diner than taking in a drive-in movie? Back in the 1950s more than 4,000 drive-in theaters dotted the American landscape and were a popular pastime place for people of all ages. While only about 325 outdoor motion-picture venues are operating throughout the country today, they continue to offer hints of history.
The past meets the present in Atlanta at the Starlight Drive-in, which has been a local landmark since 1949. The art deco decor, choice of four screens, and appeal of natural social distancing are among attractions that account for its continued popularity.
Texas has always been cowboy and cowgirl country, so it's no surprise that wranglers in Fort Worth can ride their steeds into the Coyote Drive-in. Convenient hitches provide a place to park their animals while the movies are shown.
Through the early to mid-1900s U.S. Route 66 was a primary thoroughfare followed by adventure-seekers, people migrating westward during the Dust Bowl days, and others. It was one of the original roads in the national highway system commissioned by the federal government in 1926. It ran nearly 2,550 miles from Chicago to California, passing through eight states.
Route 66 was immortalized in "The Grapes of Wrath" by John Steinbeck, a 1960s television series and the popular song "Get Your Kicks on Route 66." While it has been replaced by other stretches of road and removed from the U.S. highway system, sections in Illinois, Missouri, New Mexico, and Arizona have been designated as a National Scenic Byway.
Old-time diners and quirky shops dredge up memories of its former glory days. POPS in Arcadia, Oklahoma, is fronted by a 66-foot-tall soft-drink bottle that advertises the fact that it serves more than 700 flavors of soda pop.
The aptly named Midpoint Cafe in Adrian, Texas, touts itself (almost accurately) as at the center of the original route. The eatery is also famous—or infamous—for its Ugly Crust Pies. The title of longest-running restaurant belongs to Ariston Cafe in Litchfield, Illinois, which has been feeding hungry dinners since 1935.
When You Go
Victor Block is a freelance writer. To read features by other Creators Syndicate writers and cartoonists, visit the Creators Syndicate website at Creators.com. Copyright 2021 Creators.com