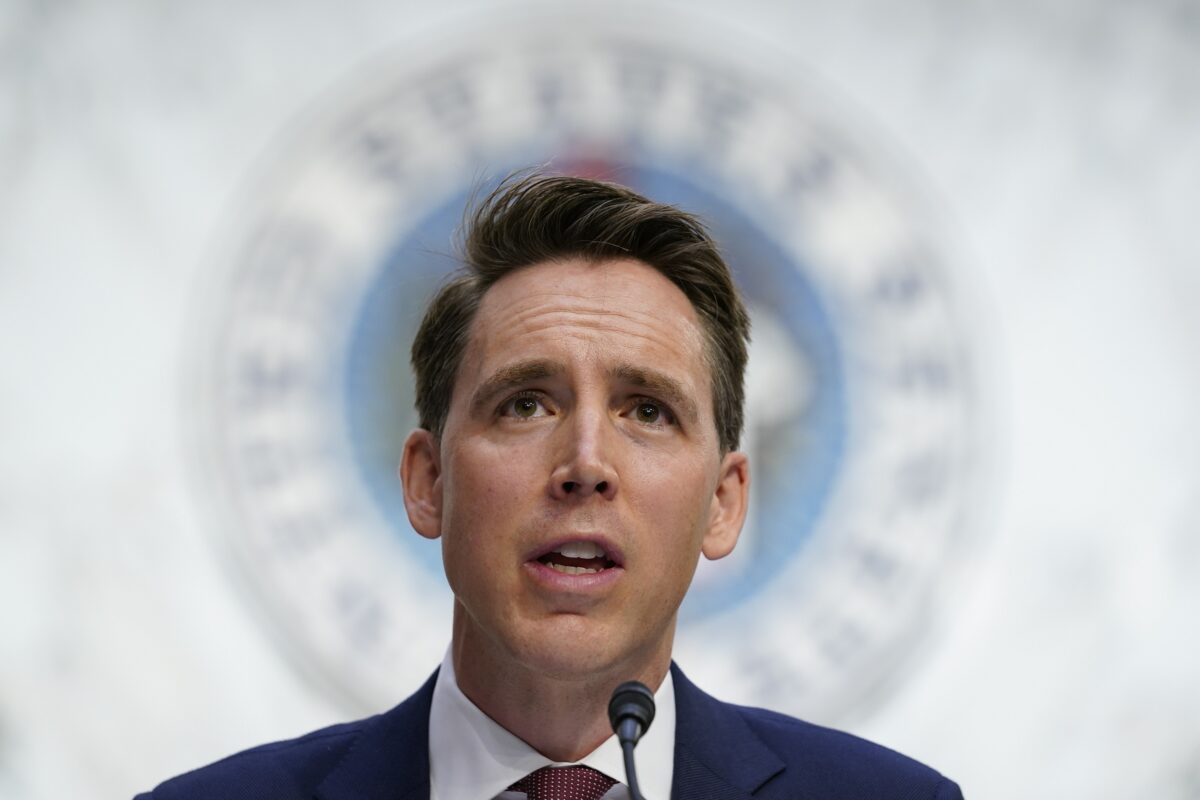 Over 100 members of the House of Representatives plan on objecting to electoral votes during the Jan. 6 joint session of Congress, according to White House chief of staff Mark Meadows.
"We're now at well over 100 House members and a dozen Senators ready to stand up for election integrity and object to certification. It's time to fight back," Meadows wrote in a tweet late Saturday.
According to an Epoch Times tally, 45 representatives have publicly committed to objecting during the joint session. Eleven senators announced earlier Saturday they would object, joining Sen. Josh Hawley (R-Mo.).
"The forgotten men and women are speaking out and Washington D.C. is waking up," Meadows wrote in another tweet.
The final number of members of Congress who will object keeps rising, but the exact number who have committed so far isn't clear.
Rep. Louie Gohmert (R-Texas), who tried suing Vice President Mike Pence over the vice president's power during the joint session, claimed late last week that 141 Republican House members have announced plans to object.
Rep. Adam Kinzinger (R-Ill.), who opposes President Donald Trump, said during a podcast that he believes upwards of 100 members will end up objecting.
Rep. Brian Babin (R-Texas) said Saturday that he was on a call with House Minority Leader Kevin McCarthy (R-Calif.), Trump, and "TONS of Jan. 6 election objectors."
"This is a pivotal moment. Those who aren't with us are against us – history will be unforgiving," he added, using a hashtag for "Stop the Steal."
After Hawley's Dec. 30 announcement—becoming the first senator to commit to objecting—two groups of representatives joined the effort.
Republican Missouri Reps. Jason Smith, Billy Long, Sam Graves, and Vicky Hartzler said they will object to "protect the integrity of each vote cast by every law-abiding Missourian." They alleged some states, such as Georgia and Nevada, failed to follow their own election laws.
Republican Pennsylvania Reps. Guy Reschenthaler, Dan Meuser, Glenn Thompson, Mike Kelly, Lloyd Smucker, John Joyce, and Fred Keller also said they would challenge votes.
"Unfortunately, the many unlawful actions undertaken by the Pennsylvania Governor's office, the Secretary of State, and what has been described as a rogue Pennsylvania Supreme Court exceeded and circumvented the state legislature's clear constitutional authority," they said in a joint statement.
A slew of others—Reps. Clay Higgins (R-La.), Joe Wilson (R-S.C.), Randy Weber (R-Texas) Barry Loudermilk (R-Ga), John Rutherford (R-Fla.), Chuck Fleischmann (R-Tenn.), Kevin Hern (R-Okla.), and William Timmons (R-S.C.), and Rep.-elects Byron Donalds (Fla.) and Kat Cammack (R-Fla.)—also said in recent days that they're going to object.
Objections have to be in writing and need support from at least one member of each congressional chamber. If they meet the requirement, they trigger a withdrawal from the joint session, a two-hour debate, and a vote in each House. A simple majority would uphold an objection, nullifying a state's electoral votes, or potentially leading to the votes going to Trump instead of Democratic presidential nominee Joe Biden.
Democrats and some Republicans have expressed hostility towards the planned challenges.
"The egregious ploy to reject electors may enhance the political ambition of some, but dangerously threatens our Democratic Republic. The congressional power to reject electors is reserved for the most extreme and unusual circumstances. These are far from it," Sen. Mitt Romney (R-Utah) said late Saturday.
"The GOP's latest effort to delegitimize the election is a brazen, unconstitutional attempt to overturn the will of the American people," Rep. Terri Sewell (D-Ala.) wrote in a tweet. "But make no mistake: Joe Biden will be the next President of the United States."