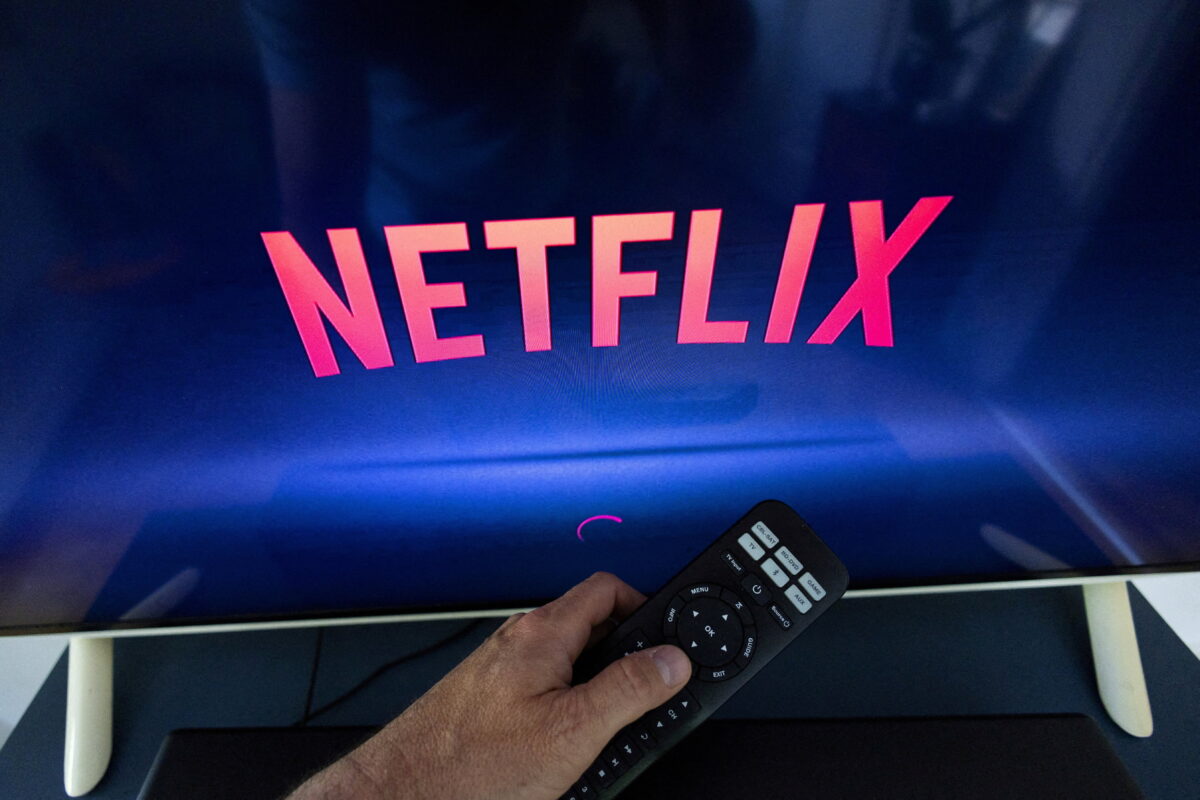 Netflix said on Wednesday that it has expanded its crackdown on password sharing, which had eclipsed 100 million accounts, throttling the streaming giant's ability to invest in new content.
The California-based streaming giant first tested its crackdown in Latin America and is now rolling out the changes in Canada, New Zealand, Portugal, and Spain, the company said in a blog post.
Users with a standard or premium plan in several countries can add an extra member sub-account for up to two people for an extra C$7.99 per month per person in Canada, NZ$7.99 in New Zealand, 3.99 euros in Portugal, and 5.99 euros in Spain, according to the company.
Netflix said the measure is aimed at "addressing confusion" around sharing accounts. The company has allowed users to share accounts by creating profiles and permitting multiple devices to be active at the same time, but only for those living together in the same household.
But the company has been facing financial losses due to the unauthorized sharing of passwords.
"Our focus has been on giving members greater control over who can access their account," the company said.
One of the new features is the ability for members to set a primary location for their account, ensuring that anyone living in the household can use it. Members can also manage access to their accounts and devices through a new "Manage Access and Devices" page.
Anyone sharing an account will have the option to transfer their profile to a new account that they pay for, preserving their personalized recommendations, viewing history, and other data.
Members can still watch Netflix on their personal devices or log in to a new TV while traveling, the company said.
The company said that a Netflix account is intended for one household and members can choose from a range of plans with different features.
Losing Subscribers, Decreased Revenue
The company lost subscribers in the first half of 2022 amidst stiff competition from rivals, prompting it to look more seriously into password sharing and launching an ad-supported plan.
Last year, Netflix said that the widespread sharing of accounts has been affecting its business and ability to invest in the company.
"Today's widespread account sharing (100M+ households) undermines our long term ability to invest in and improve Netflix, as well as build our business," the company said in a letter to shareholders (pdf). "While our terms of use limit use of Netflix to a household, we recognize this is a change for members who share their account more broadly."
Users in certain test countries in Latin America who want to share their account with another household were given the option of "add[ing] a home" for an extra fee in a bid to clamp down on sharing.
The global streaming platform explained in August 2022 that "a home is a physical location—like your house—where you can use your Netflix on any of your devices, and the number of devices you can watch on at the same time depends on your plan."
On Aug. 22, users in Argentina, the Dominican Republic, Honduras, El Salvador, and Guatemala who sign in to Netflix on a TV outside their home were asked to add a home for an extra monthly fee.
The firm previously said that it would enforce password-sharing rules by checking device IDs, account activity, and IP addresses. Last year, when Netflix announced plans to crack down on password sharing, it didn't provide a clear date for when it would start.
Greg Peters, who serves as the co-CEO of Netflix along with Ted Sarandos, said the company anticipates that some users will cancel their subscriptions because of the company's efforts to combat password sharing.
However, a New York-based research firm, Horowitz Research, believes that it could also lead to an increase in the number of subscribers.
According to Netflix, engagement increased in Latin America during its testing there as individuals who had received passwords from others signed up for their own accounts.
Netflix has cut hundreds of jobs citing slower growth in the United States, which the streamer blamed on account sharing and increased competition.
The company has launched a cheaper, ad-supported plan.