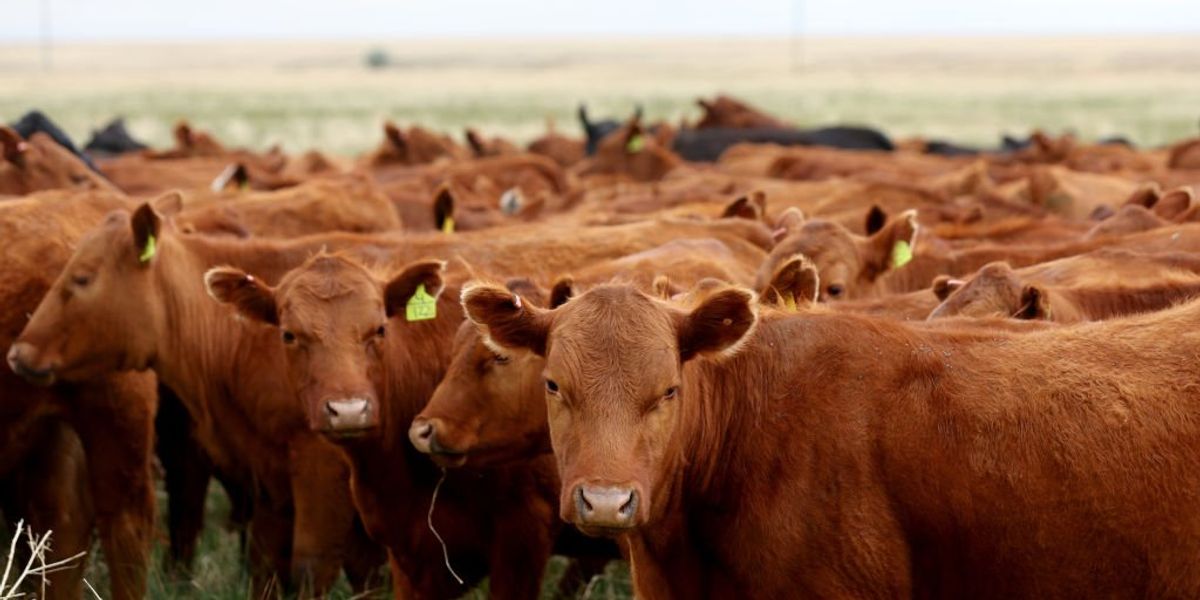 Texas officials are baffled by several cattle that mysteriously had their tongues and genitalia removed. There was no blood or signs of struggle near the dead cattle.
This week, six cattle were found dead under mysterious circumstances in Madison County, Texas. Ranchers first found a 6-year-old longhorn cow "lying on its side, dead and mutilated on their ranch."
The Madison County Sheriff's Office issued a statement regarding the suspicious livestock deaths.
"A straight, clean cut had been made, with apparent precision, to remove the skin around the cow's mouth on one side, leaving the meat beneath the removed skin intact," the sheriff's office said of Madison County. "The tongue was also completely removed from the body without shedding blood."
Police noted that there were no signs of a struggle, footprints or tire tracks near the mutilated animal.
"Raders also reported that no predators or birds would clean up the remains of the cow, leaving it intact for several weeks," the statement continued.
Police revealed five other cattle deaths were eerily similar.
The Madison County Sheriff's Office stated, "The other cows were found in the same condition, lying on their side with the exposed side of their face cut along the line of the jaw and tongue, a once again, completely removed."
Again, there were no signs of struggle or evidence of blood near these mutilated cattle, and no other animals scavenged the five dead cattle for several weeks.
Two of the five cows had a circular cut that removed the "anus and external genitalia." The police explained that these cuts were made with the same precision as the jaws of the other mutilated cattle.
All cattle were found along a three-county road: Madison, Brazos and Robertson. Each animal was reportedly part of a different herd and in a different pasture.
Authorities have not yet determined the cause of death for the six cattle.
The Madison County Sheriff's Office urges anyone with information about the suspicious livestock deaths to call 936-348-2755.
In 2019, five bulls were found dead in Oregon with their tongues and genitalia removed. No tracks or blood were found near the dead animals.
In 2021, seven mutilated cattle were found on a ranch in Oregon. The Associated Press reported: "In most cases, the sex organs, tongue or eyes of the dead animal are cut cleanly and there is no blood."
Do you like Blaze News? Bypass the censors, sign up for our newsletters and get stories like this straight to your inbox. Register here!