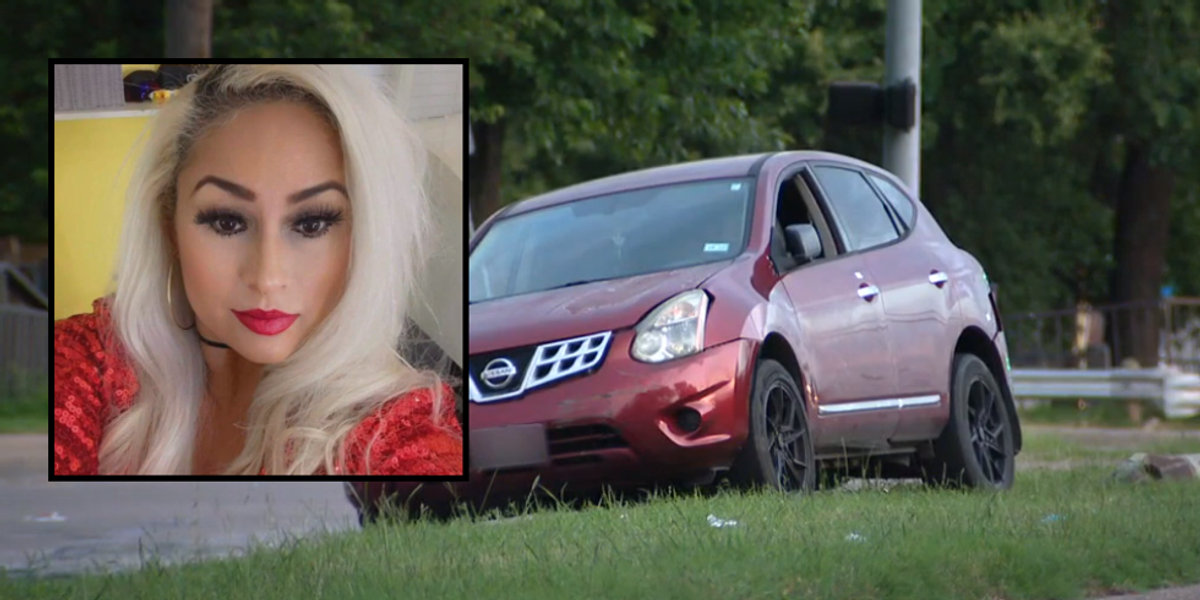 A Texas mother was shot and killed over the weekend after being struck by a stray bullet from a nearby shooting.
On Saturday afternoon, Ana Moreno, a 39-year-old mother of three, was driving through Dallas, Texas, with her daughter Amy Rodriguez. Amy was getting ready to attend her prom later that night, and she and her mom went out to do her hair and pick out her dress for the big night. Around 4 p.m., Ana and Amy were driving near a shopping center at the intersection of Bruton Road and Masters Drive in the city's Pleasant Grove area when suddenly men in two separate vehicles began shooting – if
Amy later claimed that she told her mother to go ahead and flee the area to safety, but her mother did not respond. "[S]she fell on top of me, and when I looked at her I saw blood, and I knew," she recalled through tears.
Reports indicate that Amy quickly exited the vehicle and called for help. Jacob Faz and his wife were also driving nearby, and Faz ran over to see if he could help. "I put my shirt on the wound," Faz said. "I got up [her mother] to see if I could get an answer out of her, and I couldn't."
Moreno and three men were taken a short time later to a nearby hospital, where Moreno was pronounced dead. All three men remain in hospital in critical condition. Police have not clarified whether the men were innocent bystanders like Moreno or if they were involved in the shooting. Police have not made any arrests in the case.
Innocent bystander getting daughter ready for prom dies in Dallas highway shootingwww.fox4news.com
"I didn't care about prom," Amy said as she sat next to her younger sister, Michelle. "I didn't care about anything. I just wanted him to be okay."
Michelle remembered how excited her mother had been for Amy's prom. "She was like, 'Oh, we finally get to see her getting ready,'" Michelle said. "And she didn't even get to see it happen."
"She didn't deserve it," Michelle continued. "He didn't."
On Sunday, which was also Mother's Day, family and friends gathered at the crash site to release balloons in Moreno's honor. Many of the balloons were red and gold, Moreno's favorite colors. "He loved the color red," Amy said. "Anywhere you saw her, she'd have her bright red lipstick, her gold jewelry, she loved those colors."
"[W]We all had such a great bond with my mom," Amy explained, "and it hurts to lose her so soon. "They took her away from us. It's not fair. She had so much potential. She was so outgoing, hardworking, she had everything."
Do you like Blaze News? Bypass the censors, sign up for our newsletters and get stories like this straight to your inbox. Register here!