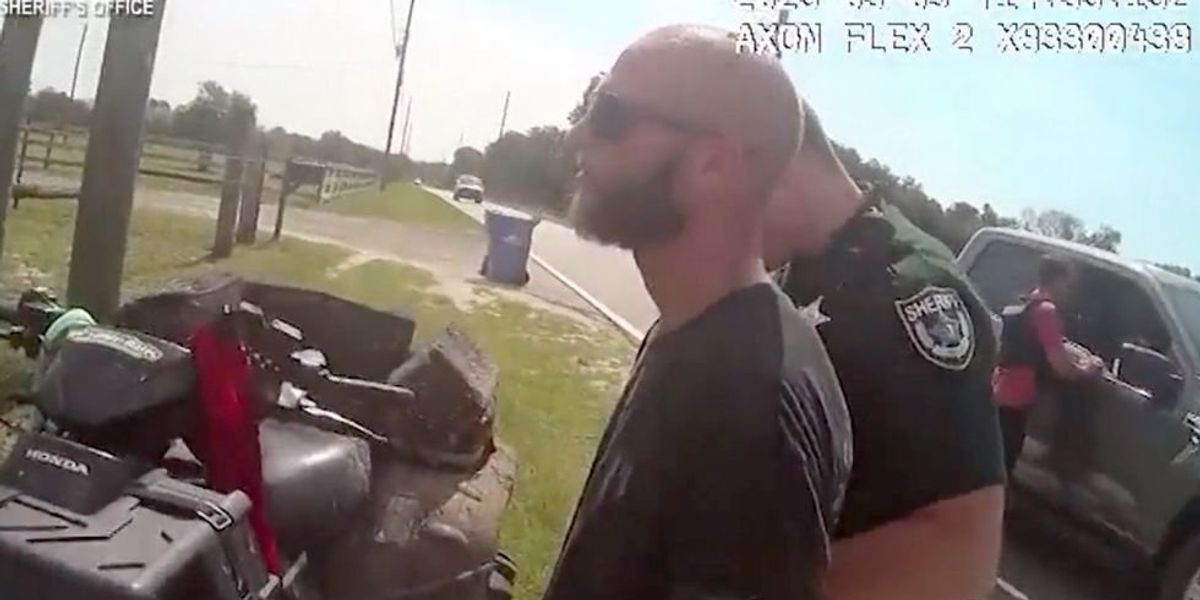 A Florida mother's boyfriend was arrested after she told police she saw him beat her 5-year-old son with a home camera as punishment for wetting the bed.
The painful incident unfolded Wednesday after the mother went to a doctor's appointment, leaving her 32-year-old boyfriend, Shawn Stone, with their son at their home in Deland.
She said she had a "gut feeling" so she looked at her cameras and saw her boyfriend allegedly kicking and punching her son in the head while the boy was in the fetal position on his bed .
He claimed the boy begged him to stop, but Stone grabbed a mop and started hitting him until the camera footage stopped.
An arrest report said police documented several injuries on the boy, including a lacerated lip with fresh blood; bruises on the top of the head, eyes and face; and a bruise in the shape of a mop handle on his left thigh.
The boy also suffered a fractured skull.
Stone told deputies he got mad at the boy because he had peed on his bed and admitted to slapping him in the mouth, but denied hitting him with the mop. He is quoted as saying that his "anger got the best of me".
The woman told investigators that Stone had previously used methamphetamine in the past.
The man was booked into the Volusia County Jail and charged with aggravated child abuse, a first-degree felony.
A report by the Daytona Beach News Journal said Stone had a long criminal history, including charges of burglary, armed robbery, possession of a firearm by a convicted felon, theft of a firearm and grand theft, among d others
Do you like Blaze News? Bypass the censors, sign up for our newsletters and get stories like this straight to your inbox. Register here!