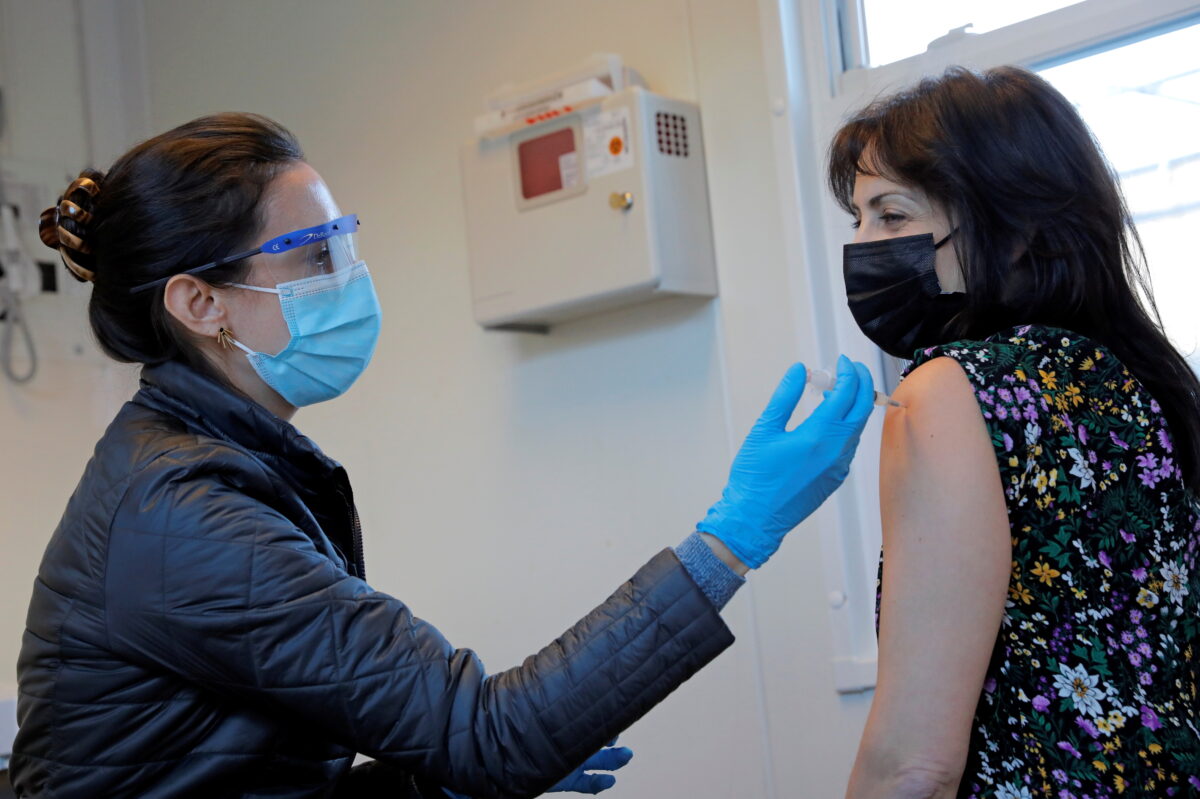 An assessment of the Moderna COVID-19 vaccine found no association with a rare type of blood clotting, the company said Tuesday.
"A comprehensive assessment of the totality of the available safety data for mRNA-1273 after over 64.5 million doses administered globally does not suggest an association with cerebral venous sinus thrombosis (CVST) or thrombotic events," the Massachusetts-based pharmaceutical and biotechnology company said in a statement.
The analyses were performed using data through March 22, with numbers derived from U.S. and European health agency websites.
Figures for other countries were inferred "based on distribution and the proportion of doses distributed" and administered, the company added.
U.S. health officials and drug regulators earlier Tuesday recommended a pause in the administration of Johnson & Johnson's COVID-19 shot because of six reported post-vaccination cases of CVST.
All of the patients also saw low blood platelet levels.
Only three COVID-19 vaccines are currently authorized for use in the United States.
The third is a shot from Pfizer-BioNTech.
Pfizer did not respond to a request for comment Tuesday on whether it had performed an analysis on its vaccine similar to the one Moderna completed.
Regulators authorized the Pfizer and Moderna vaccines in December 2020. So far, the vast majority of shots administered in the United States have been from one of the companies.
As of April 12, 97.9 million of the vaccines administered were from Pfizer, while 84.6 million were from Moderna.
Just 6.8 million, in comparison, were from Johnson & Johnson.
About 160,000 were not identified, according to Centers for Disease Control and Prevention data.
A separate vaccine, produced by the UK's AstraZeneca, is being considered for authorization by the Food and Drug Administration.
But AstraZeneca's vaccine has also been linked to post-vaccination blood clots.
The European Medicines Agency concluded this week that there was a "possible link" between the vaccine and clots but recommended countries still use the jab, ruling the benefits outweigh the risks. However, the agency advised AstraZeneca to include rare blood clots as a possible side effect for those getting the vaccine.