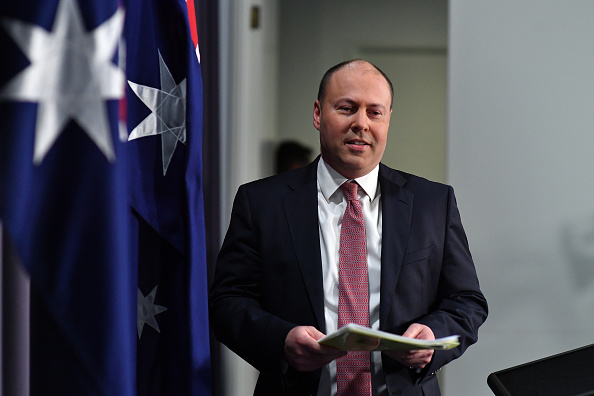 Federal tourism minister Dan Tehan said it is unlikely international travel will resume for another year and so the Morrison government is considering targeted financial support for tourism businesses economically impacted by Australia's CCP virus restrictions.
"I've already been engaging heavily with the tourism industry to listen to their concerns and also to get thoughts, ideas and feedback from them as to how the government may be able to assist them while we wait for international tourism to come back online," Tehan said in an interview, The Guardian reported on Saturday.
He said a lack of overseas arrivals has made it very difficult for these businesses economically.
"I'll continue to have those discussions, engage with the sector and look to see whether there is specific or targeted support that could be provided or is needed," Tehan said in his first interview as tourism minister.
The Morrison government has so far rejected calls to extend the financial support via the JobKeeper program beyond March for the tourism and hospitality industries.
Tehan said its key that any proposals going forward provide data "which demonstrates the current impact … the loss of international tourism is having."
According to The Australian, the impact of the various governments' rules in the lastest round of COVID-19 restrictions over the last five weeks has cost an estimated $7 billion.
Australia's peak tourism body warned that longer-term recovery support is needed.
Tourism and Transport Forum chief executive Margy Osmond said considerations need to be for "the next couple of years, not just the next couple of months."
'HospoKeeper'
The news of Tehan's openness to new ideas comes as federal treasurer Josh Frydenberg rejected a wage subsidy plan from the hospitality industry peak body this week.
Restaurant and catering chief executive Wes Lambert proposed a "HospoKeeper" stimulus package that would see payments continue for six-months starting as soon as JobKeeper is due to end on March 28.
In a letter published in The Australian on Friday, Frydenberg insisted that there already is sufficient support without the need for prolonging the JobKeeper program or replacing it.
"We recognise the challenges faced by the accommodation and food services industry," the treasurer wrote.
"However, given the unprecedented levels of support announced by the Commonwealth and state and territory governments, I consider that existing policy settings will continue to support a strong economic recovery and we are not contemplating a 'Hospo-Keeper' package at this time."
He said that monitoring is ongoing and that the government will implement support if needed.
Prime Minister Scott Morrison added that the federal government had always held firm that JobKeeper will end in March.
"[W]e were pretty clear upfront that was not something that could be sustained forever," he told 4BC on Jan. 20.
Employment rates are showing signs of recovering.
Australian Bureau of Statistics published a labour force report showing that unemployment has dropped 0.2 percent to 6.6 percent, with around 50,000 finding work in December.
And with employments rates improving and restrictions easing, the Australian economy is showing signs of bouncing back.
Tehan said domestic travel has seen a boost over the summer period.
"[O]n the whole the feedback that I'm getting, especially in the regions, is that they've had a very strong summer in regards to the tourism sector," he said
He said plans to create travel bubbles with New Zealand, Singapore, and other countries in the region are promising "if they're able to continue to successfully deal with the pandemic." However international travel as a whole will be at least another nine months away.