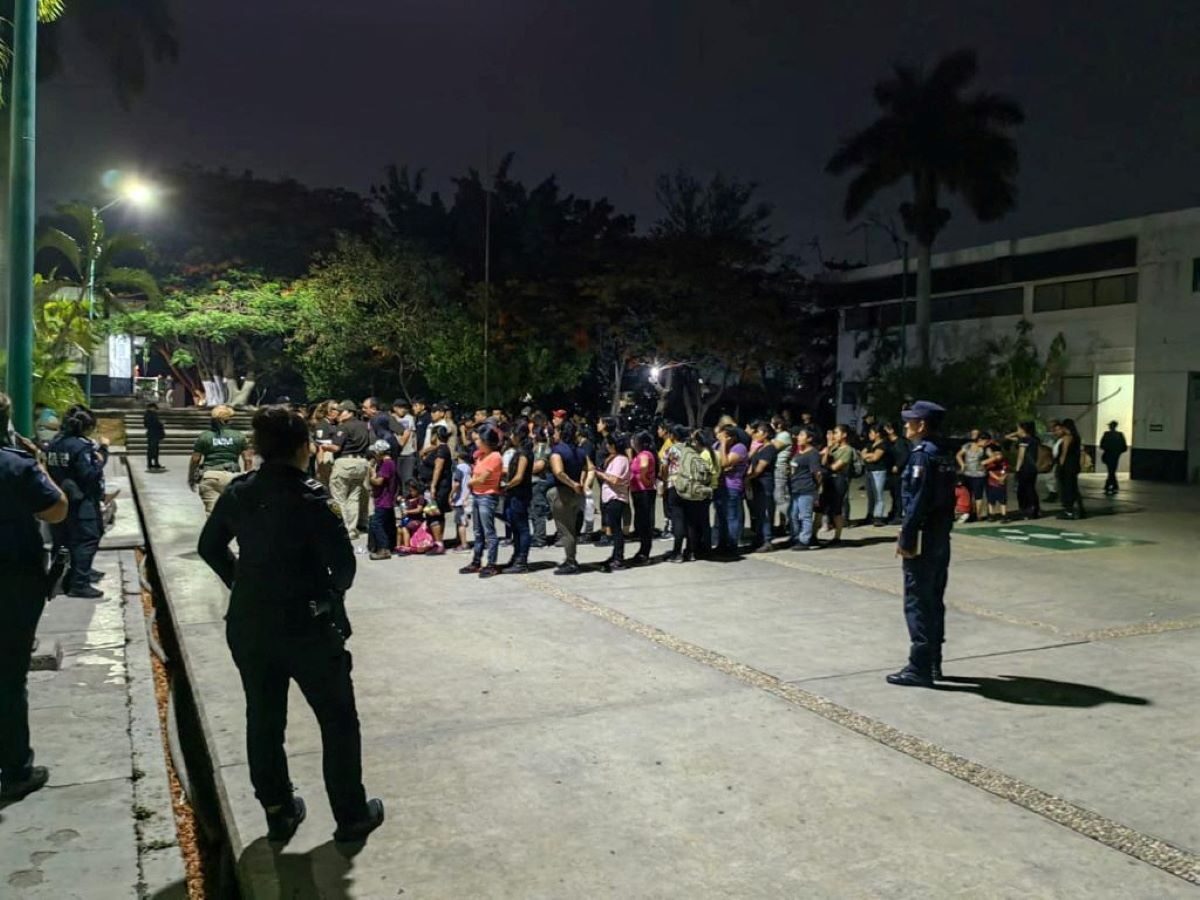 MEXICO CITY—Mexican authorities found 175 migrants, mostly from Guatemala, crowded into a truck trailer in the southern state of Chiapas, the National Migration Institute (INM) said on Friday, in the latest mass human smuggling incident to be detected in the country.
Immigration agents heard yells and banging coming from inside the vehicle when it was stopped at a checkpoint in Chiapas, INM said in a statement.
Although the driver refused to open the truck's back door, the faces of migrants could be seen through vents in the compartment, INM said.
Images released by the institute showed people standing closely together inside the truck before descending one by one with the help of INM agents.
Most of the migrants were from Guatemala, with others from Ecuador, El Salvador, and Honduras. One person was from the Dominican Republic and one from Pakistan.
The group included 28 unaccompanied minors from Guatemala and two from El Salvador.
Migrants from Latin America frequently pay smugglers in an attempt to pass through Mexico clandestinely on their route to the U.S. One group detected this year included more than 300 people in a truck trailer in the eastern state of Veracruz.