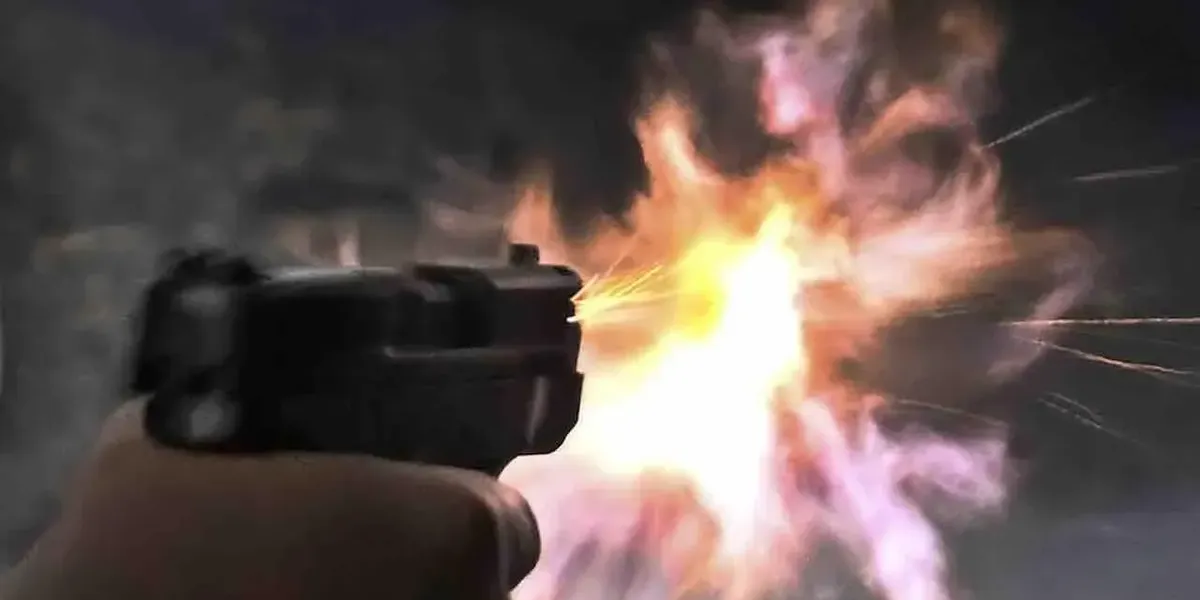 An armed robbery was foiled Saturday night at a Phoenix gas station by a man who wanted to fill his tank, not empty his wallet.
The manager of the Sinclair gas station at 12th Street and Highland Avenue told KTVK that the man involved in the botched robbery is a regular customer, known to be polite and friendly: "He's not bothering anybody. He's come to the pump. He fills up with gas , leave. That's it."
That regular customer, who has not been named, was allegedly confronted about the bomb around 6:30 p.m. by 24-year-old Aaron Duwan Frazier Jr., CBS 5 reported.
According to police, Frazier tried to rob the man at gunpoint. The gas was unleaded, but the customer's response to the criminal threat was not. The alleged victim reportedly went to the back of his vehicle, armed himself and then fired several shots, striking Frazier.
"I heard three shots and then … he fell to the ground," said the senior clerk. "I went to the door and saw it happen and called 911."
Police arrived to find Frazier fatally wounded. The suspect was later pronounced dead at a hospital.
The secretary noted that if things had gone differently, it could have been "very bad and ugly".
While the armed customer was detained at the scene, CBS 5 reported that he has not been arrested. However, the case is under investigation and charges may be pending review.
The Fraternal Order of Police Glendale Lodge #12 tweeted in response to the news of this shooting: "Robbery is not a sustainable way to make a living."
Ninety minutes after restoring order to the Sinclair gas station Saturday night, officers responded to another apparent self-defense shooting on the other side of town.
According to the Arizona Republic, a man tried to break into a home near 44th and Whitton avenues shortly after 8:00 p.m. with a lone woman inside. The woman was not alone for long, having asked the family for support.
A relative arrived and confronted the suspect. In response to alleged threats on his life, he shot the suspect in self-defense. The shooter has not been arrested.
Phoenix, led by Democratic Mayor Kate Gallego, ranks fourth (with 100 being the safest) on Neighborhood Scout's crime index. The odds of becoming a victim of a property crime in the city are 1 in 29 and the odds of being a victim of a violent crime are 1 in 118.
Do you like Blaze News? Bypass the censors, sign up for our newsletters and get stories like this straight to your inbox. Register here!