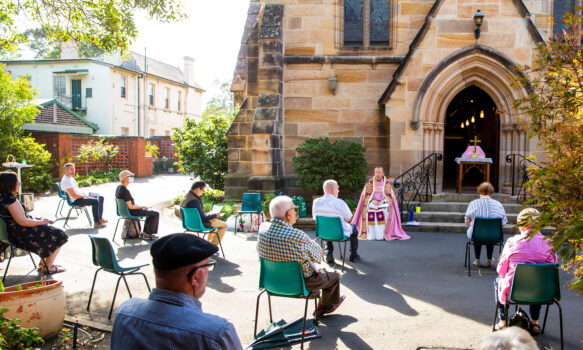 Tania Mihailuk, a New South Wales (NSW) state MP has warned that the left-leaning Labor Party needs to steer away from "wokeness" and back to the centre, otherwise it risks losing the support of Sydney's extensive multicultural and religious communities.
The remarks follow the release of the NSW Parliament's Joint Select Committee report into how religious freedoms should be protected in the state, with the committee recommending an amendment to existing anti-discrimination laws.
Currently, in NSW, it is illegal to discriminate against a person based on age, gender, sexuality, race, or disability—but not religious belief.
Mihailuk, the state member for the multicultural electorate of Bankstown, conceded that after a decade in opposition at the state and federal level, the Labor Party's policies were not resonating with voters in NSW.
"We have in recent years failed to ensure that all voices and views are represented, and we are now risking straying too far down the path of 'wokeness,'" she wrote in an op-ed in The Daily Telegraph.
"Labor should reject the false dichotomy that it must choose between supporting religious or LGBTIQ communities," she added. "We should instead return to where Labor has traditionally stood and led–from the sensible centre that protects all groups from discrimination and guarantees human rights for all."
Mihailuk's electorate of Bankstown is located within the Western Sydney region, home to some of the most religious postcodes in the country.
According to Census data, 74 percent of people in Western Sydney identified as religious, compared to the national average of 60 percent.
Mihailuk said that in the past, political parties could rely on a "cynical divide-and-conquer" approach, where different religious denominations would be swayed by a wide range of issues and would vote accordingly.
However, she conceded that religious groups were now unified and had an expectation that they could practice their beliefs "without fear of discrimination" and have their right to religious freedom protected.
An online questionnaire conducted during the inquiry around the Anti-Discrimination Amendment (Religious Freedoms and Equality) Bill 2020 found strong support for a religious freedom law, with around 74 percent of the 19,502 respondents saying they were in favour.
The Labor Party at the federal level has also struggled with finding a policy balance between its traditional working-class constituents, and its newer progressive supporter base.
This was seen at the 2019 federal election when the Labor Party's Joel Fitzgibbon nearly lost his seat in the coal-mining electorate of Hunter.
The result compelled Fitzgibbon to declare that Labor needed to "reconnect" with its blue-collar base, and place less emphasis on climate change-driven reform.