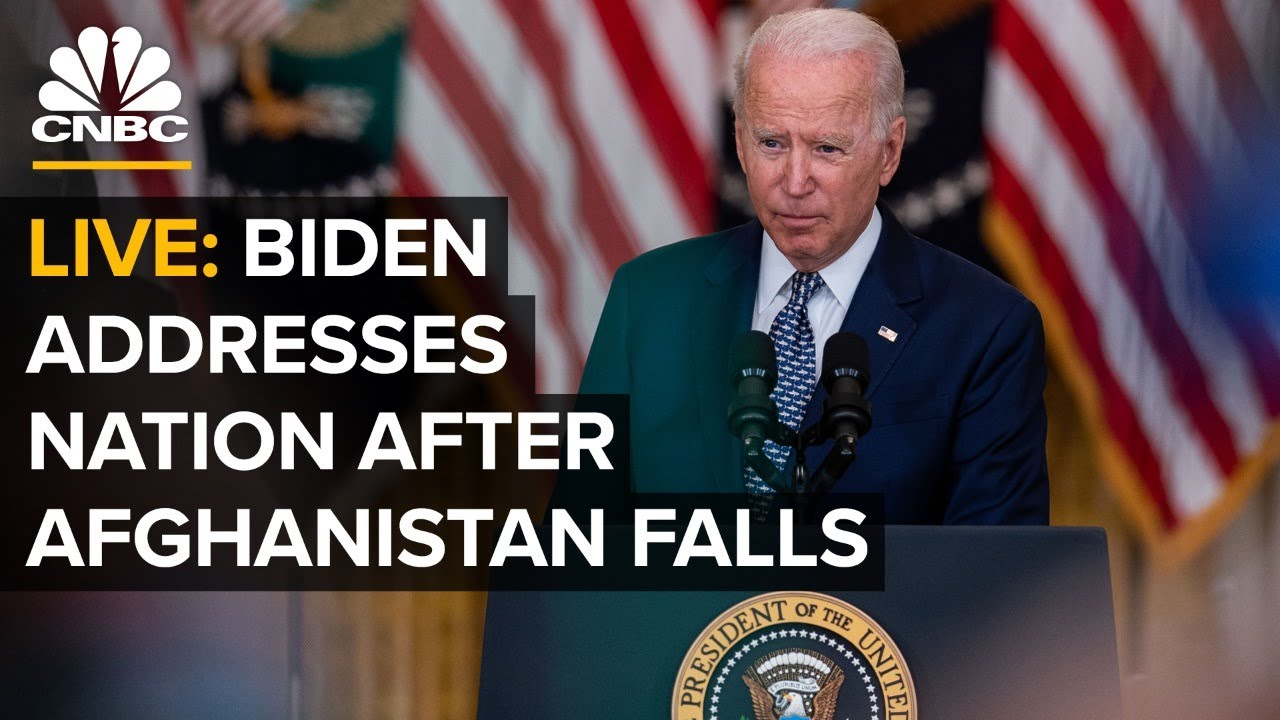 VP Kamala Harris discussed invoking the 25th Amendment against Joe Biden after refusing to stand with him during his address to America over his bungled pullout of Afghanistan, according to reports.
Sources inside the White House told Human Events editor Jack Posobiec that Harris had been avoiding doing a presser on Afghanistan on Sunday, and wouldn't stand next to Biden while he delivered a humiliating 10-minute speech on Monday.
He wanted K to stand with him and she said no

— Jack Posobiec 🇺🇸 (@JackPosobiec) August 16, 2021
Shade War going hot – Kamala refused a request to do a presser today. Said she was focused on Haiti not Afghanistan. Now staffers for the rival teams have been openly fighting all day, per WH official

— Jack Posobiec 🇺🇸 (@JackPosobiec) August 16, 2021
After Biden's tepid speech blaming Trump and the Afghan Army for the Taliban's swift takeover of Afghanistan, Harris then reportedly broached invoking the 25th Amendment, which would allow the removal of Biden from office if his Cabinet declared him unfit to serve.
Hearing K discussed the 25th tonight in a non-joking way for the first time

— Jack Posobiec 🇺🇸 (@JackPosobiec) August 17, 2021
The 25th Amendment states the vice president becomes president if the president dies, resigns, or is removed from office, and establishes how a vacancy in the office of the vice president will be filled.
These reports are corroborated by BeckerNews, who reported that Kamala screamed to her staff, "They're not going to pin this shit on me!"
Harris was reportedly pressed to give an update on Afghanistan to the American people but refused.

White House source says Kamala Harris could be heard screaming today: "They will not pin this s*** on me!"

— Kyle Becker (@kylenabecker) August 16, 2021
This comes after Harris confirmed Sunday that "she was the last person in the room before President Joe Biden made the decision to pull all U.S. troops out of Afghanistan," Politico reported.
"This is a president who has an extraordinary amount of courage," she said, regarding the decision. "He is someone, who I have seen over and over again, make decisions based on what he truly believes…is the right thing to do."
Meanwhile, Biden is back at Camp David with no events are scheduled for the rest of the week and White House press secretary Jen Psaki jetted off to vacation as the geopolitical and humanitarian chaos continues in Afghanistan.
---
Twitter: @WhiteIsTheFury
Gab: @WhiteIsTheFury
Minds: @WhiteIsTheFury
Gettr: @WhiteIsTheFury
Alex Jones breaks down the blueprints behind the engineered collapse of Afghanistan, as the Taliban are handed a victory by the Biden Administration.