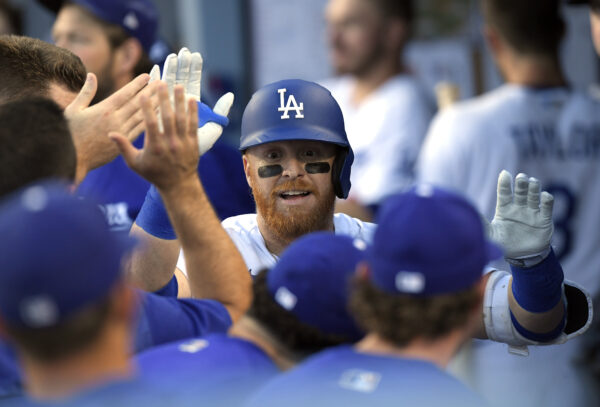 Justin Turner provided the Los Angeles Dodgers (47–28) all the offense needed, with two homers to defeat Interstate-5 neighbor San Diego Padres (46–32) by 3–1 and maintain a 2.5 game lead in the National League West over the Padres.
"Been feeling like I've been pretty close to breaking out," said the 37–year old LA native Turner.
It was Turner's 13th career multi-homer game, but just the first since May 18, and his last two home-run game came in September of last year.
"I haven't felt great, but you still show up every day and try to help the team," added Turner. "Eventually, you feel like it's going to click."
"That's as good of a swing as I've seen him take this year, going to the big part of the field, late at night, and for a home run," said Dodgers manager Dave Roberts of Turner's second homer. "He's been trending in the right direction for quite some time, in my opinion."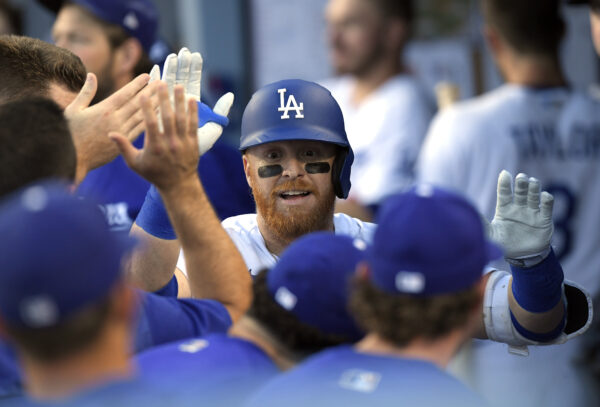 Turner found success coming to the Dodgers in 2014, batting .340, and became one of the team's best hitters helping the club win seven straight division titles, three pennants, and the 2020 World Series.
Turner was born in Long Beach, and attended nearby at Mayfair High School in Lakewood, Calif., where he earned league MVP, hitting .514 as a senior and three-time All-Suburban first-team honors.
He majored in kinesiology at Cal State Fullerton and received All-American honors from "Baseball America" at second base in 2003.
Turner was also named to the 2003 College World Series all-tournament team at shortstop, and the Titans of CSF would win a two-game final to capture the 2004 College World Series against the University of Texas.
Turner passed on his MLB 29th round draft pick in 2005 by the Yankees, and waited the following year to sign with the Cincinnati Reds as the 204th pick in the seventh round—and would eventually play for the Orioles and the Mets before coming to LA.
Turner married longtime girlfriend Kourtney Pogue in December 2017, and the couple founded the Justin Turner Foundation; a non-profit organization benefiting homeless veterans, children battling life-altering illnesses, and various youth baseball organizations.
The Los Angeles City Council declared Jan. 22, 2019, "Justin Turner Day" in honor of Turner's philanthropic contributions; The foundation is an official charity for the LA Marathon while hosting an annual charity golf tournament and partners with Paralyzed Veterans of America, 17Strong, and the Dream Center.
The Padres took an early one-run lead in the first inning from Nomar Mazara's single that drove in Manny Machado following his double.