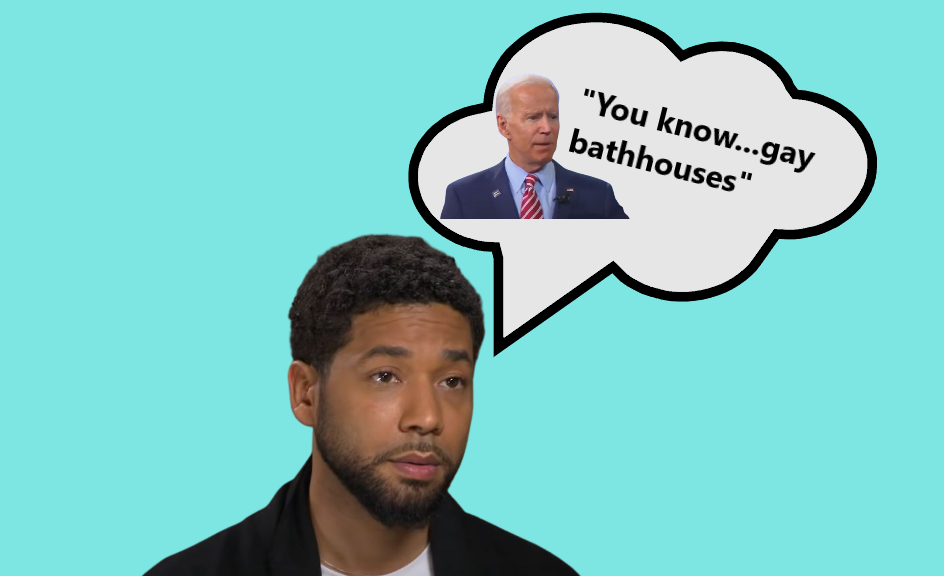 CHICAGO, IL – As if the antics of and revolving around the Jussie Smollett trial couldn't perceivably get any zanier, Smollett taking the stand managed to one-up the lunacy of this matter by claiming he and his alleged attacker engaged in drug-fueled escapades in bathhouses.
When Smollett took the witness stand on December 6th, he regaled the jury with details about his upbringing – telling a tale of growing up with five siblings and engaging in acting and dabbling in music in his youth.
Tired of the ads? Go Ad-Free and Get EXCLUSIVE Content From Stew Peters and the RVM Team, Become a PREMIUM USER
Smollett detailed when he "came to terms with" his sexual orientation around his early 20s, later getting in cahoots with charity organizations that included a group dedicated to combatting AIDS within the black community.
He spoke about him auditioning for the show "Empire," noting that he was raking in $100,000 per episode filmed by season five.
Smollett then detailed how he allegedly met Abimbola Osundairo in 2017. Abimbola is one of the two brothers who reportedly staged the faux hate crime in early 2019, saying that he and Abimbola met in a club and started doing drugs together.
< Sign the petition: Ban Federal Vaccine Mandates! >
According to Smollett, he and Abimbola then ventured to a bathhouse and "made out." Smollett claimed that over time, he and Abimbola continued to immerse themselves in narcotics and engaged in other sexual acts from there on.
However, this is in stark contrast to the testimony delivered by Abimbola the week before Smollett staking the stand, as Abimbola said that he and Smollett did not have any sort of sexual relationship.
When it came to Abimbola's brother Olabingo, Smollett testified that he'd previously met him but never conversed with him as Olabingo apparently "freaked" Smollett out. The former "Empire" actor claimed on the stand that he felt as though he and Abimbola had to sneak around Olabingo due to Smollett not trusting Olabingo.
As we at Red Voice Media have previously reported, the trial of Smollett has taken some absurd turns – as he has decided to completely divorce himself from alleging he was attacked by MAGA-screaming racists to instead proclaiming to being a victim of opportunistic exploitation by the Osundairo brothers.
While the case is ultimately going to be in the jury's hands, Smollett has managed to change the narrative of this ostensibly staged attack so many times – to the point of reaching absurdity – that his outcome in court isn't looking to be in his favor.