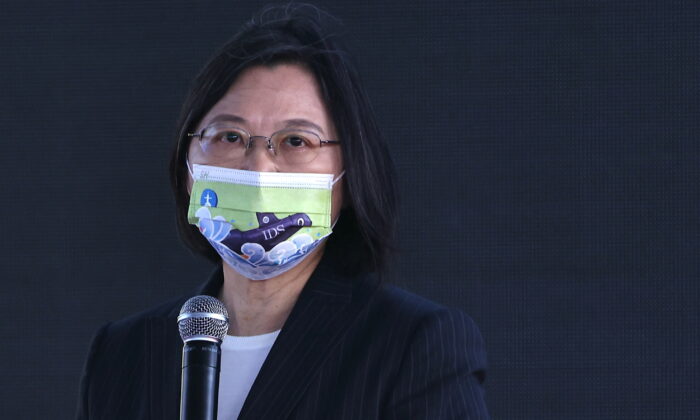 FILE PHOTO: Taiwan President Tsai Ing-wen attends a ceremony for the start of construction of a new submarine fleet in Kaohsiung, Taiwan, November 24, 2020. Picture taken November 24, 2020. REUTERS/Ann Wang
TAIPEI—Taiwan is ready to have "meaningful" talks with China as equals as long as they are willing to put aside confrontation, President Tsai Ing-wen said on Friday, offering another olive branch to Beijing in her New Year's speech.
Democratic Taiwan, claimed by China as its sovereign territory, has come under increasing pressure from Beijing, which has ramped up military activity near the island.