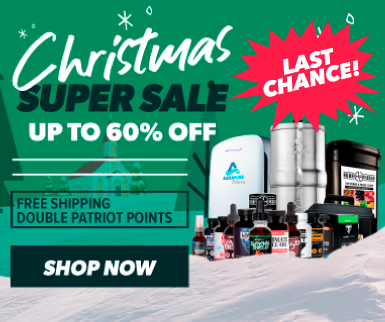 A frustrated restaurant owner in California turned the tables on a local health inspector, blocking in his vehicle after being forced to shut down due to Covid regulations.
The man's plight was filmed on camera while police arrived to question him, as his pickup truck sat parked in the middle of the street blocking the Los Angeles County health inspector's sedan from being able to maneuver out of his parking space.
In the video from December 20, the owner of Bread and Barley in Covina is overheard explaining to a police officer that the health inspector was taking photos of his business in efforts to keep him shut down.
"I'm blocking his ass in because he wants to come in here and say no one can work – so he can't work, either," restauranteur Carlos Roman tells an officer.
"He decided to come today and take pictures of people outside and they'll try to fine us… So if we can't work he can't work," Roman says, advising the officer to summon a supervisor.
"This is what happens when people get desperate," Roman says. "I'm desperate."
"Who is going to pay her car payment?" he asks, pointing at the person filming. "Who is going to pay my cook's rent?"
After more police arrive, Roman moves his truck a few feet to get out of the roadway, but continues to block the health inspector's path.
"The issue is," he tells another officer, "this guy from the health department comes, we can't do outdoor dining, we can't serve food to-go, no one can sit outside. No one can sit on the fucking city bench in front of the restaurant. G*d dammit what the fuck do they want us to do? We can't survive anymore, man. I can't pay the fucking bills. I'm behind on everything. I can't pay bills. What do I tell [employees]? 'The health department told me they had a job to do.' Do I tell my employees their wages are gonna come from, 'We're all in this together'?"
The health inspector that day was actually citing the business after two customers were seen dining outside, according to CBS Los Angeles.
CBS LA reports Roman had retrofitted his business to accommodate outdoor dining, but recent Covid restrictions have even eliminated that as an option.
"I think we have entered into the realm of a lose-lose situation," he told local media.
Following the incident, Roman also reportedly received two fines of $500 for interfering with the health inspector.
Fortunately, messages of support have poured in on the business's Facebook page after the confrontation went viral.
---
Follow the author on Gab: https://gab.ai/adansalazar
On Twitter:
Follow @AdanSalazarWins
On Parler: https://parler.com/profile/adansalazar/
On Facebook: https://www.facebook.com/adan.salazar.735
On Minds: https://www.minds.com/adan_infowars
Michigan Activist Explains How Patriots Can Hold COVID Tyrants Accountable, Take Back Their Freedom