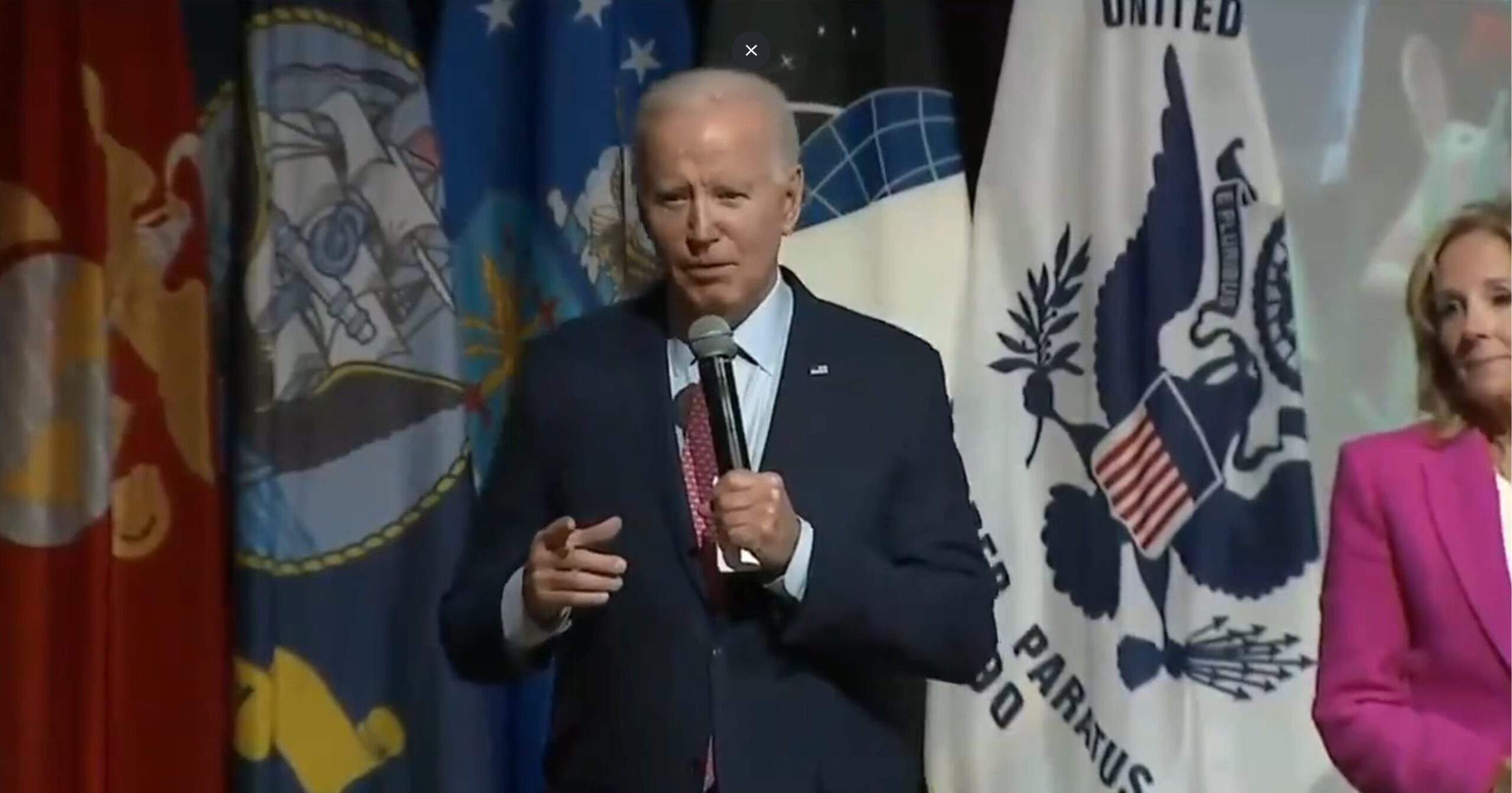 President Joe Biden singled out a 6-year-old girl, saying she "loved her ears," at the end of his speech at a "friends dinner" with service members Sunday.
Biden and the First Lady joined service members and military families from the USS Dwight D. Eisenhower and USS Gerald R. Ford for a Friends Luncheon.
Biden addressed guests as part of the White House's Joining Forces Initiative, praising them for their service and highlighting his son, Beau Biden, who served in the military.
Towards the end of his speech, Biden turned to thank the audience before declaring "I love your ears" to a small boy sitting at a table who appeared to be wearing stuffed animal ears on top of his none
"And I love your ears, I love them, they are very cool. What's your name?" Biden asked.
The girl looked down and then answered, "Catherine."
"What a beautiful name. That's my mother's name… how old are you? Seventeen?" asked the president.
Before the girl could react, a boy at the table said that she was six years old.
The president then turned his attention to the young man and taunted him by asking him if he was 15, to which the boy replied, "four."
"Four? You're a pretty big guy. Well, I'll tell you what, be nice to your sister. Someday you will need her, at least I will," Biden said.
When it comes to young people on television, the president has a history of notorious backlash.
According to Fox News, Biden was caught on camera poking a little Finnish girl on the shoulder as he left Helsinki earlier this year.
But of course, the only problem with Joe Biden is that he "goes off every now and then."
On Sunday, that was Jen Psaki's claim on her show.
"If elected to a second term, Donald Trump would prosecute anyone he considers an enemy, unleash troops on protesters, and essentially unravel the rule of law as we know it… But of course, Joe Biden is 3 years older and occasionally stumbles."
And he smells little children's hair and makes creepy comments. Don't forget, Jen.
NOW READ:
Jen Psaki is very worried that Donald Trump will shut down his political enemies if he is re-elected president