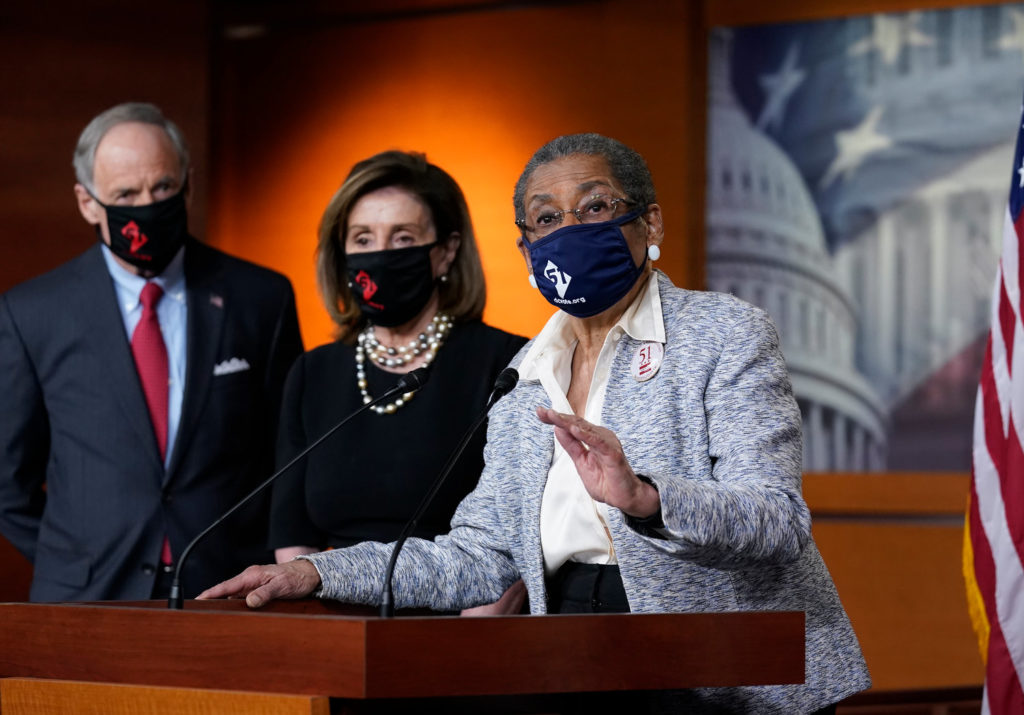 The United States House of Representatives approved House Resolution 51 today to make Washington D.C. the 51st U.S. state. The vote passed strictly along party lines with 216 Democrats voting in favor of the bill, and 208 Republicans voting against the bill. The bill will be sent to the Democratically-controlled Senate. Democrats will likely gain two Senate seats and one House of Representatives seat if the bill became law, increasing the Democrats' majority in the U.S. Senate from 50-50 to 52-50. The Democrats' majority in the House of Representatives would increase from 218-212 to 219-212. "Statehood for the District of Columbia is about showing respect for our democracy," House Speaker Nancy Pelosi (D-CA) said.
If D.C. were to be given statehood, a Democratically-controlled Congress could easily pass liberal legislation like the Green New Deal, or pack the United States Supreme Court with more Justices. President Biden released a statement on Tuesday supporting the measure. However, many are unsure if the measure will make it to the Oval Office. The Senate would need 60 votes to advance the legislation, and some Democrats have shown hesitation towards the proposition. Senators Mark Kelly (D-AZ), Angus King (I-ME), Joe Manchin (D-WV), Jeanne Shaheen (D-NH), and Kyrsten Sinema (D-AZ) have not shown enthusiasm for the measure. Kelly, who narrowly won his Senate seat against former Senator Martha McSally in 2020, is up for re-election in 2022. A vote in favor of H.R. 51 could jeopardize his re-election chances in a critical swing state.
Republicans have shown disapproval towards the measure, saying that the bill is a way for Democrats to stay in power. "They're trying to add new Senators to the Senate so they keep control forever," said Senator Ted Cruz (R-TX). Democrats are calling for the filibuster to be a abolished so that the 60 votes in the Senate needed to advance legislation are no longer required. "There are no provisions in the Constitution about a filibuster," said House Majority Leader Steny Hoyer (D-MD). H.R. 51 is expected to be delivered to the Senate shortly for debate before a final outcome is reached.