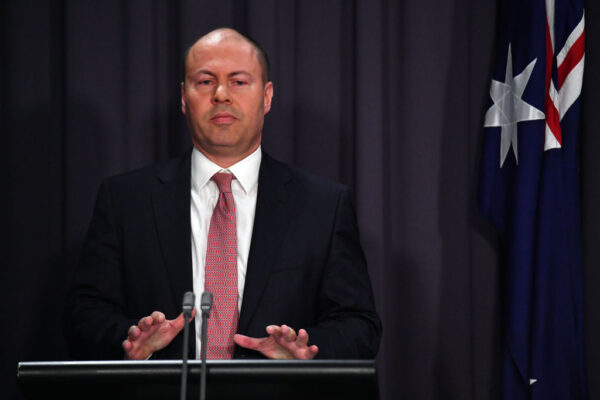 A new museum and education centre will soon be built in Australia's capital, Canberra, to commemorate the victims of the Holocaust.
The federal government is marking International Holocaust Remembrance Day by committing $750,000 towards the establishment of a new facility.
Treasurer Josh Frydenberg, who lost family members in the Holocaust, described it as one of the darkest chapters in world history.
Over six million Jews were murdered in the Holocaust, including 1.5 million children. The Nazis did not spare other minority groups either.
"If we were to observe a minute's silence for every victim, that silence would go for 11 years," Frydenberg told ABC radio. "And now, survivors are passing by, and with time memories fade, events are forgotten."
Frydenberg described the genocide as a crime against humanity, not just a crime against the Jewish people.
Education Minister Alan Tudge said it would help Australian students, teachers, and the community better understand the Holocaust and its impact.
"Holocaust education is an important subject that all students should learn. This centre will help facilitate this," Tudge said.
Jan. 27 marks the 76th anniversary of the liberation of the Auschwitz-Birkenau concentration camp where more than one million Jews were killed.
United Nations General-Secretary Antonio Guterres used the anniversary to warn of growing anti-Semitism around the world.
Guterres said it is a duty to "to learn and to relearn the lessons of the Holocaust, so that it is never repeated."
But a similar crime against humanity is happening again, though in China. International human rights lawyer David Matas drew parallels between the Holocaust and the modern-day persecution of Falun Gong adherents and other groups at the hands of the Chinese Communist Party (CCP).
"[Holocaust scholar] Yehuda Bauer … wrote that the Holocaust can be a precedent, or it can become a warning. In my view it can be both, and in the case of the killing of Falun Gong for their organs it has been both," Matas told a panel of experts on Dec. 9, 2020.
Matas drew the comparison at a panel of lawmakers, lawyers, and human rights advocates convened to examine the CCP's systematic nationwide rights violations against the Falun Gong spiritual practice and its consequences for Canada-China policy.
Falun Gong is a spiritual meditation practise whose adherents live by the core tenets of truthfulness, compassion, and forbearance.
The methods used to carry out its persecution are similar to those used by the Nazis. Some of these include: inciting hatred against the group with relentless propaganda campaigns, intimidating whistleblowers and defenders, covering up evidence of atrocities, providing financial incentives for persecution (through the lucrative organ trade), using the legal system to justify and advance persecution, guaranteeing impunity for Chinese officials involved, and using technology and human experimentation to refine the methods of persecution.