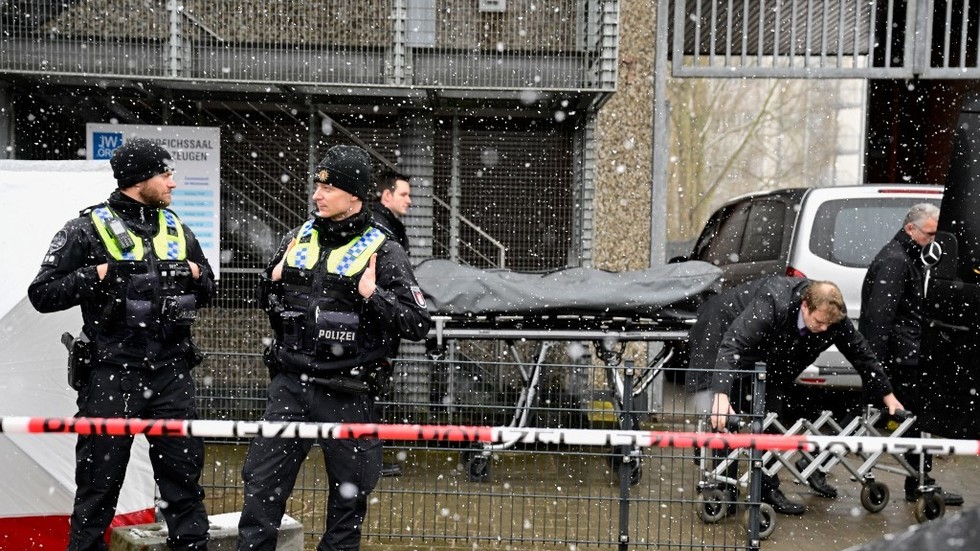 Police say disgruntled former Jehovah's Witness killed seven people after leaving religious group on bad terms
Police in the German city of Hamburg have identified a gunman who shot and killed seven people at a center of Jehovah's Witnesses on Thursday night. The 35-year-old recently split from the religious group and may have had a score to settle with members of his former faith.
At a news conference in the city on Friday, authorities named the perpetrator as "Philipp F.". The 35-year-old left the group about 18 months ago, "but apparently not on good terms," ​​Hamburg state security chief Thomas Radszuweit told the briefing.
German media have since identified 'Philipp F.' as business consultant Philipp Fusz. A website linked to Fusz describes his consulting work in broken English and promotes a book written by him titled "The Truth About God, Jesus Christ and Satan."
Officers received an anonymous tip about Fusz in January, with the informant claiming he suffered from an undiagnosed psychiatric illness and may have harbored "a particular grudge against religious members or Jehovah's Witnesses and his former employer."
Read more
Multiple deaths in a shooting in Hamburg
Police visited Fusz the following month but found no justification to confiscate his legally owned gun, Hamburg police chief Ralf Martin Meyer told reporters.
Fusz approached the Kingdom Hall of Jehovah's Witnesses during a service on Thursday and shot a woman in a car outside the building. When the woman escaped, she shot through a window and entered the building, where three dozen people were worshiping. He fatally shot seven people, including an unborn baby whose mother survived the attack with serious injuries. Seven other people were injured.
Police officers arrived within ten minutes and chased Fusz to the second floor of the building, where he turned the gun on himself and killed himself. Officers raided Fusz's apartment later Thursday night and found 15 loaded handgun magazines and four additional boxes of ammunition.
"It is very likely that it was down to the very, very quick and decisive intervention of the police forces that there were no more victims here," Hamburg Interior Minister Andy Grote said at the briefing, which describing Thursday's shooting as "the worst crime in our city's recent history."